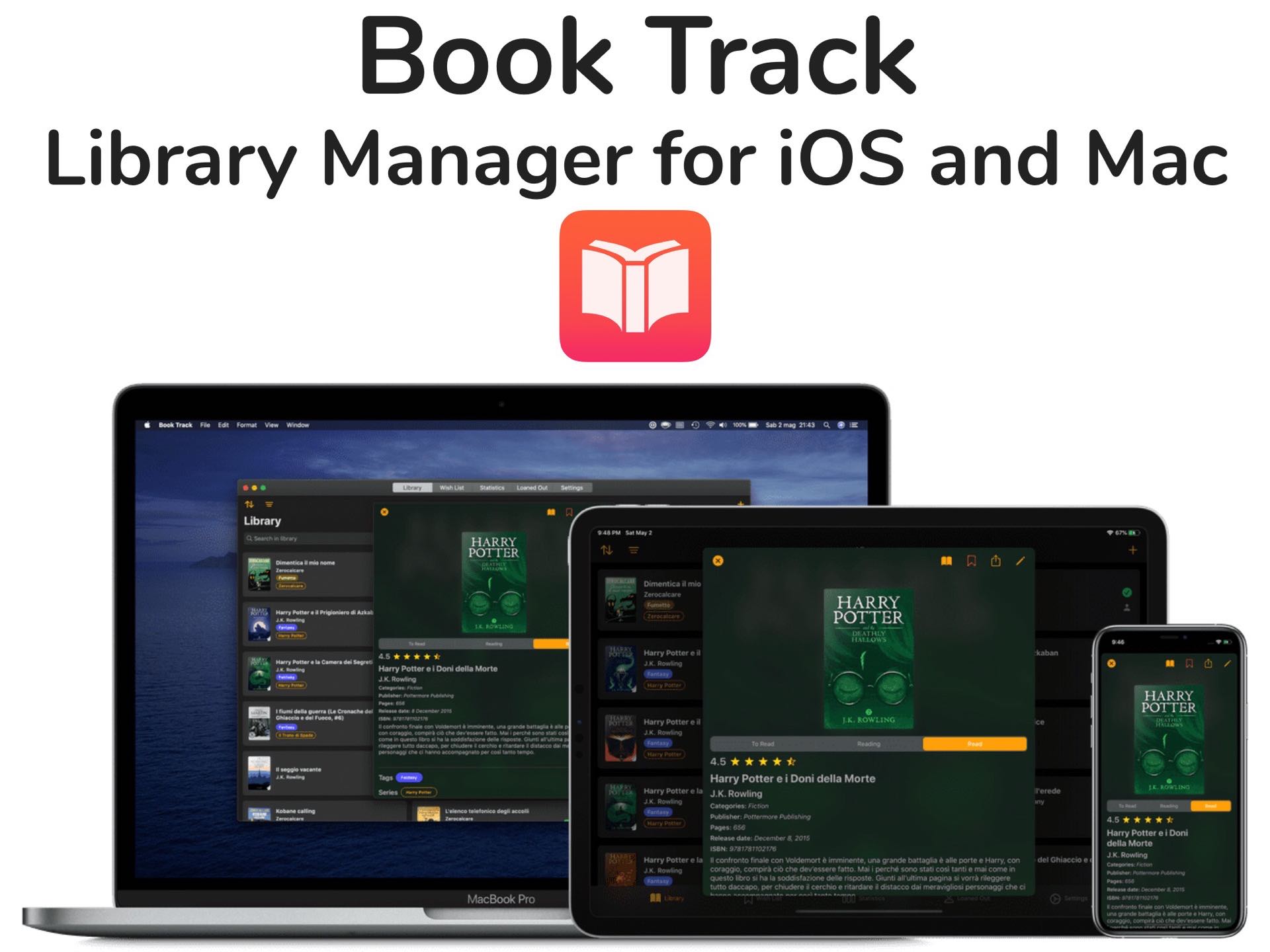 Book Track for iPhone, iPad, and Mac
Book Track is a book library management app by Italy-based developer Simone Montalto that helps track and organize the books you've read/bought and the ones still on your wish list. Once added to your collection, books can be grouped into series and/or assigned any number of color-coded tags for easy filtering later.
The actual adding of books is pretty easy to do, and there are multiple ways to do it:
Searching online by title, author name, or ISBN code.
Scanning the physical book's barcode.
Entering the data manually and taking a picture of the cover. (For this option, Book Track includes an OCR function that can scan a photo you take of the book and automatically parses its description.)
In his review back in February, Ryan Christoffel of MacStories describes an interesting way to make use of Book Track's tagging system:
Keeping track of your personal book library can be difficult in our present day, because you might have books living in all sorts of siloed platforms. For example, I own books in Apple Books, Kindle, Audible, a platform called Logos, and of course, physical books are a thing too. When I'm looking for a particular book, or just checking to see if I own something already, I have to check all of these separate places. Book Track solves that problem for me with its tagging system. You can assign any number of tags to a book, then easily filter to see only books with one or more of your selected tags. I'm currently using tags not only to indicate where a book lives (e.g. Apple Books, Kindle, etc.) but also to track when I read a title.
Other noteworthy features include reading stats as bar graphs, a section that tracks books you've lent to friends, a place to write personal comments for each book in your library, full iCloud sync between devices, import/export options, and localization for several major languages. This is a super handy tool for bookworms everywhere.
Book Track is $3 from both the iOS App Store and the Mac App Store
---
Yes, I'm fully aware that the hero image above is full of Harry Potter stuff and that there's a lot of ongoing controversy surrounding J.K. Rowling, which I'm not going to get into here. Please don't read (oof) too deeply into it or anything, I just used the app's own promo imagery for the sake of expediency.