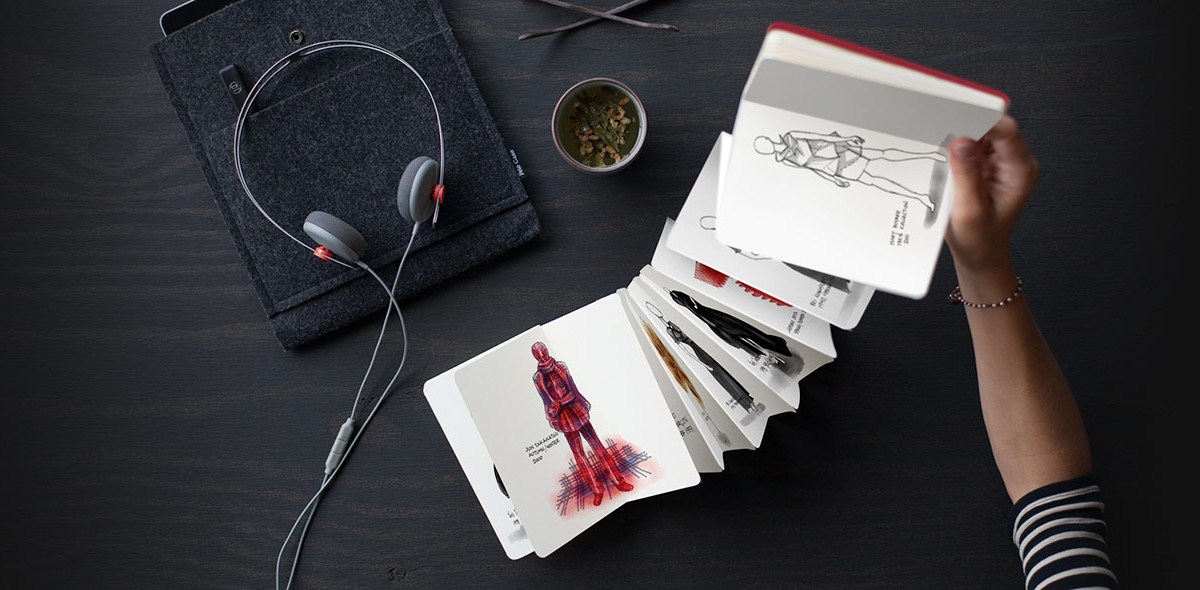 'Book' by Paper + Moleskine
One of my favorite apps (and one of the best reasons to own an iPad) is Paper by FiftyThree. Combined with a Cosmonaut stylus, it's a super fun way to doodle, sketch out ideas, and generally make awesome stuff.
And now, FiftyThree has partnered with the people at Moleskine so that you can have your Paper notebooks custom-printed in Moleskine form, directly from the app. You choose a spine color and cover image, pay the $40 fee, and they'll print a high-quality, 15-page notebook containing images from your Paper catalog. All you have to do is wait for it to arrive in the mail.
Here's a more expanded view of the notebook: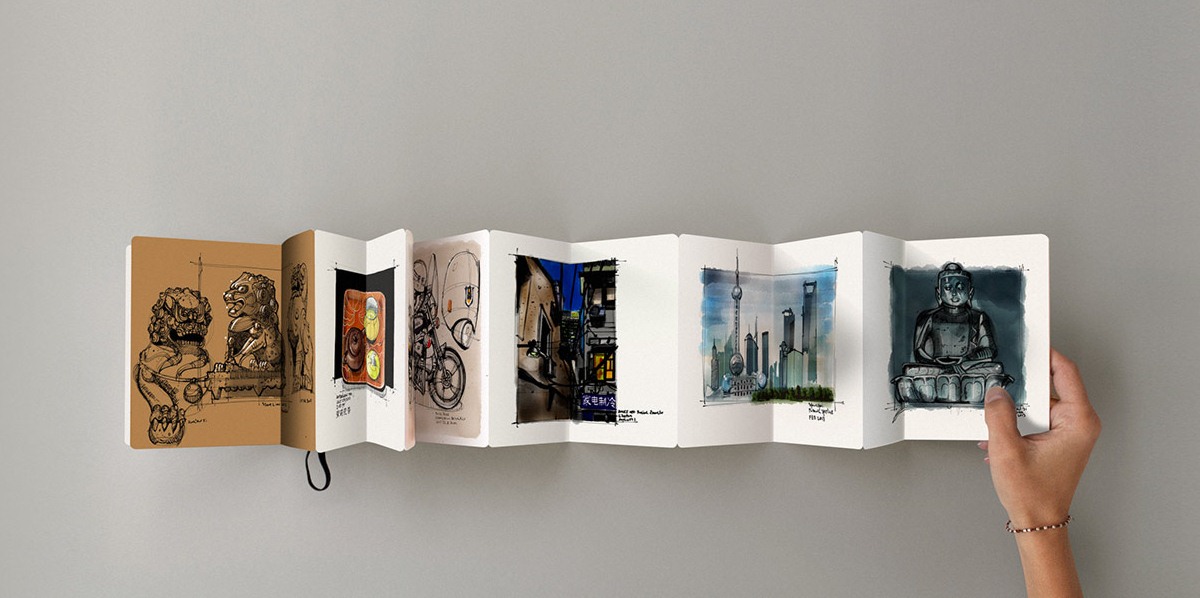 The best way to see an example of this in action is to watch their promo video. I think this is a really neat idea and would make a great gift to a loved one this holiday season.