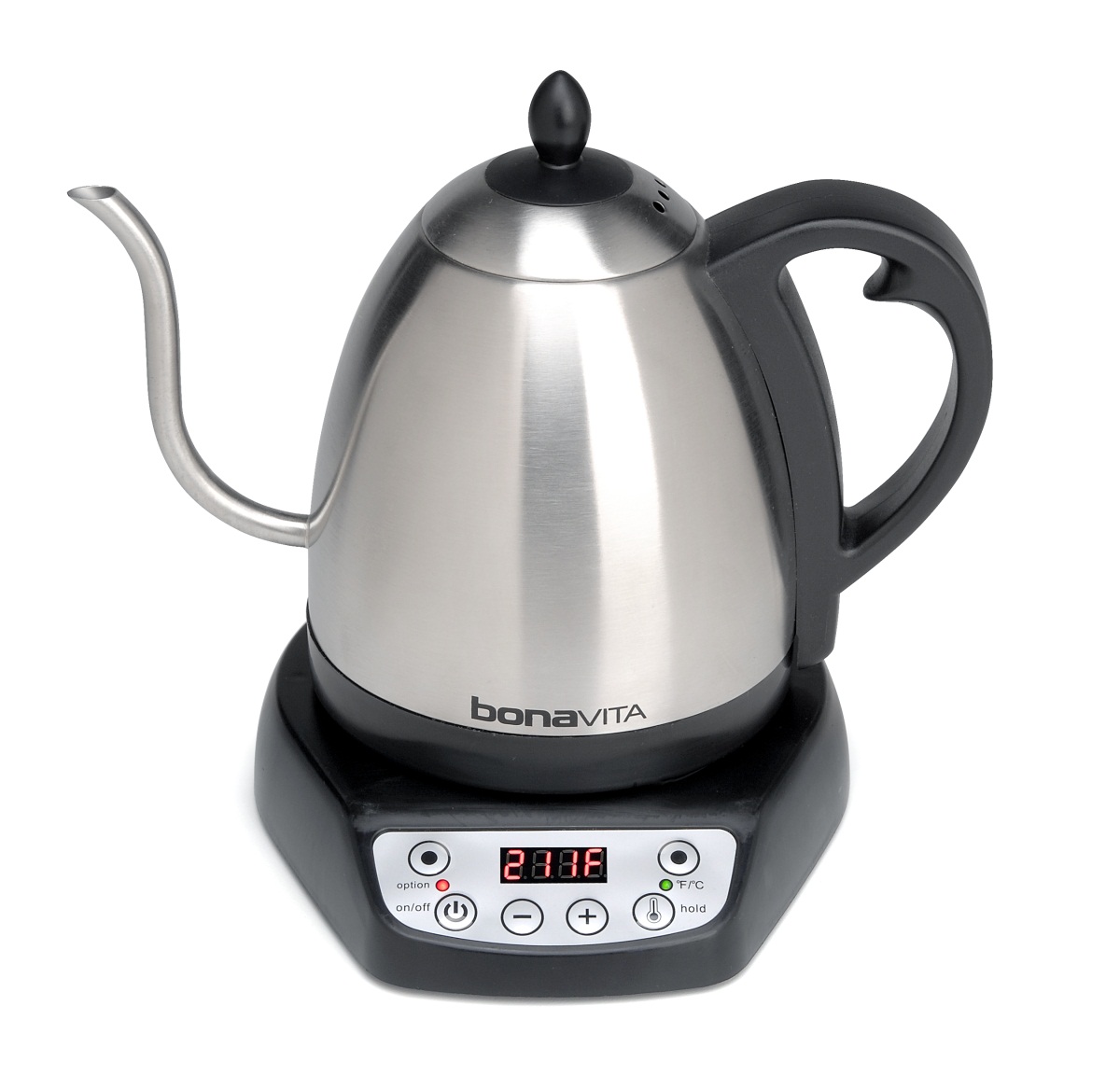 The Bonavita Variable-Temp Gooseneck Kettle is Cheaper Than Ever
The Bonavita variable-temp gooseneck kettle is one of our favorite coffee tools here at T&T, and one of the more popular items we've ever written about. If you still haven't made the jump though, you should know that it's now more affordable than ever, currently (as of 7/7/14) priced at $63 on Amazon, down from $90.
We don't know if this is a permanent change or what, so we suggest taking advantage of the deal while you can. We can't recommend this awesome kettle enough.