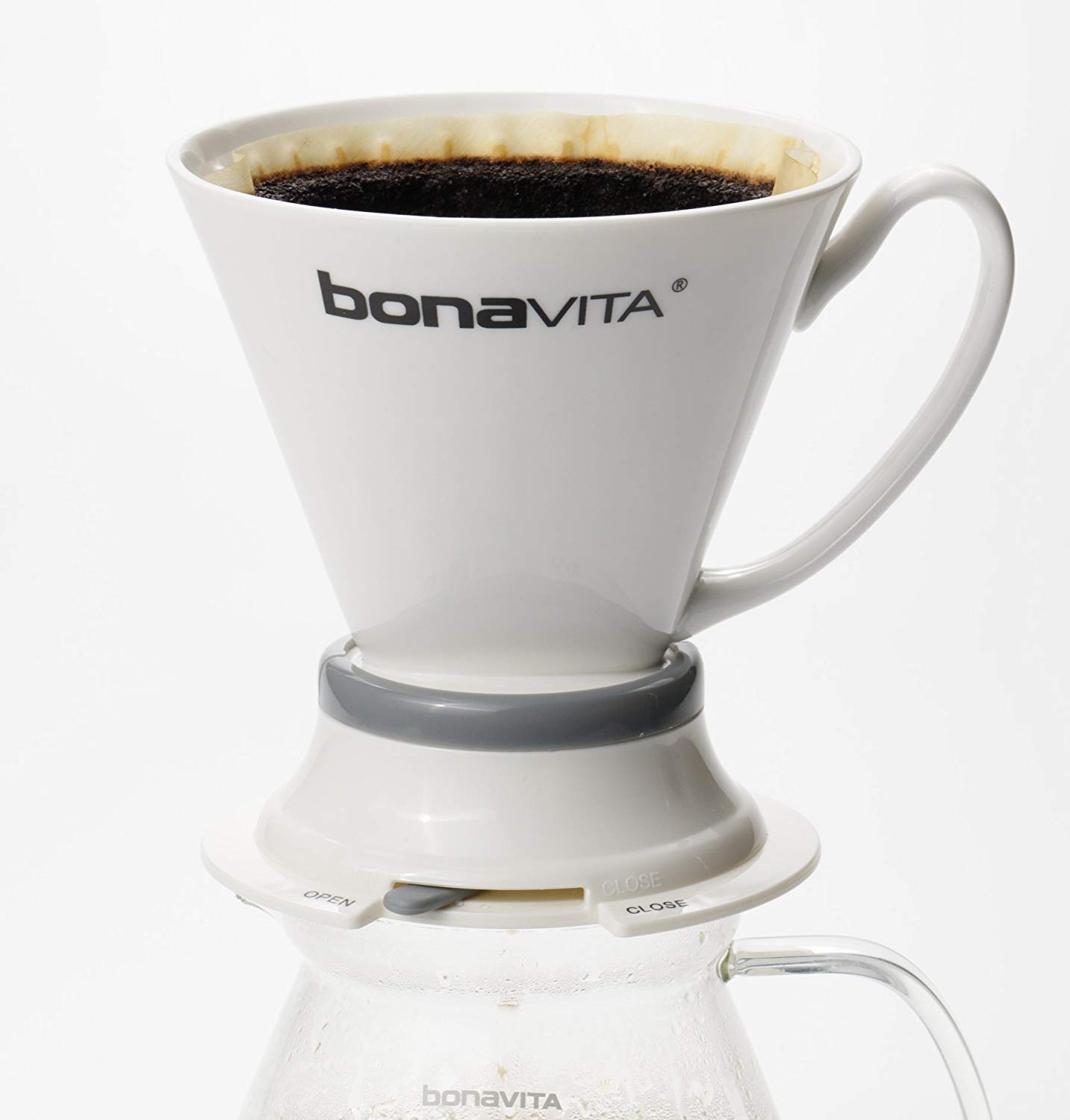 Bonavita Immersion Coffee Dripper
Bonavita's immersion coffee dripper shares a similar brewing concept with the long-popular Clever coffee dripper: Rather than continually draining as you pour water over the grounds, the coffee + water slurry remains intact for the entire length of extraction, and you choose when to release it.
The differences here are…
The Bonavita dripper is made from porcelain instead of plastic, which is great if you're trying to become a better steward of the planet by limiting your plastic consumption. It also won't take on flavors or aromas over time the way the Clever often does.
Whereas the Clever dripper is typically set on a flat surface while brewing and opens itself up when placed atop a mug, the Bonavita sports a manual open/close switch. If either of these brewers were to develop even a slight leak, I'd prefer the one that does it over a cup than the one sitting on my countertop.
Aside from that, the brewing process and resulting coffee are much the same:
This is a real nifty little brewing gizmo, there's not much else to say. Get one for $31 on Amazon.