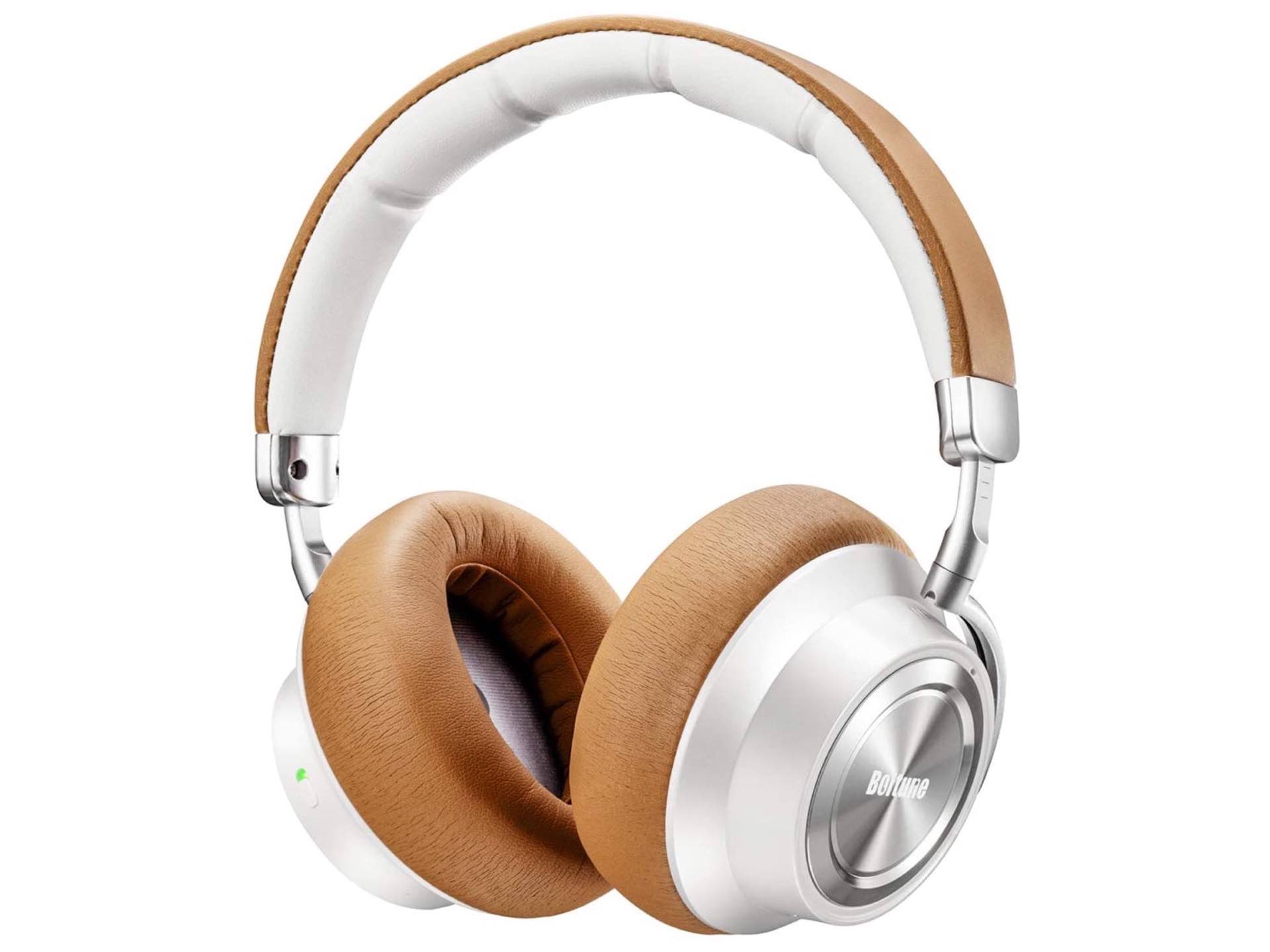 Boltune Noise-Cancelling Over-Ear Bluetooth Headphones
Boltune's noise-cancelling over-ear wireless headphones are something of a surprise to me. Headphones like this under a $100 aren't usually worth anyone's time, but these deliver excellent sound quality with deeply powerful bass, and above-average active noise cancellation that may not exactly put the Bose 700's or Sony WH-1000XM3's to shame, but certainly does the trick in most situations. It's particularly good for cutting outside distractions (planes, mowers, etc) while you're trying to work.
The comfort and build quality also manage to surprise. You can wear these things for even the longest video conference calls without wanting to rip them off, since they don't press too tight and have extremely soft ear cups. They look and feel more expensive than they are really, with premium materials throughout (even when it comes to the plastic portions) that make the headphones feel substantial without wearing heavily.
I gotta say, at just $54 on Amazon (as of April 25th, 2020), these are a real steal.