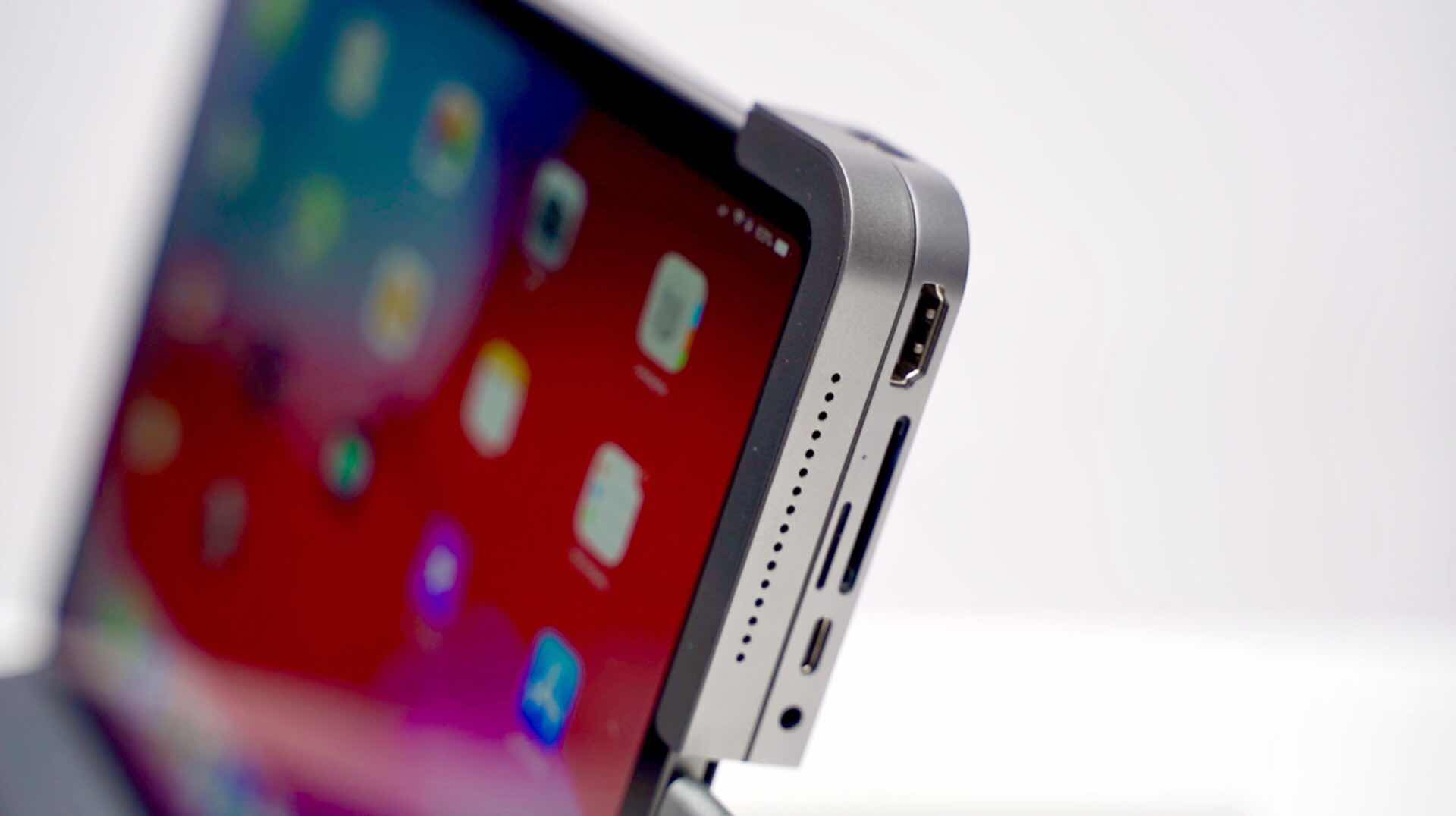 BoltHub USB-C Hub for iPad Pro [Kickstarter]
The BoltHub is a Kickstarter project for a sleek iPad Pro USB-C hub that's more low-profile than most others on the market — even, say, Satechi's Type-C Mobile Pro Hub from last year. It's got all the ports you could ask for:
USB-C 3.1 — Supports 60W Power Delivery (PD) charging.
HDMI — Supports 1080p@60Hz, 2K@60Hz for the 2018 iPad Pro, and 4K@30Hz for others.
USB-A 3.1 (5Gb/s) — For connecting cameras, external drives (FAT32 file system only), and hardware keyboards (with full access to function keys).
SD and microSD (both UHS-1 @ 104Mb/s) — For transferring .jpg and .gif photos as well as .mp4 videos onto the iPad Pro.
3.5mm audio — For headphones, of course.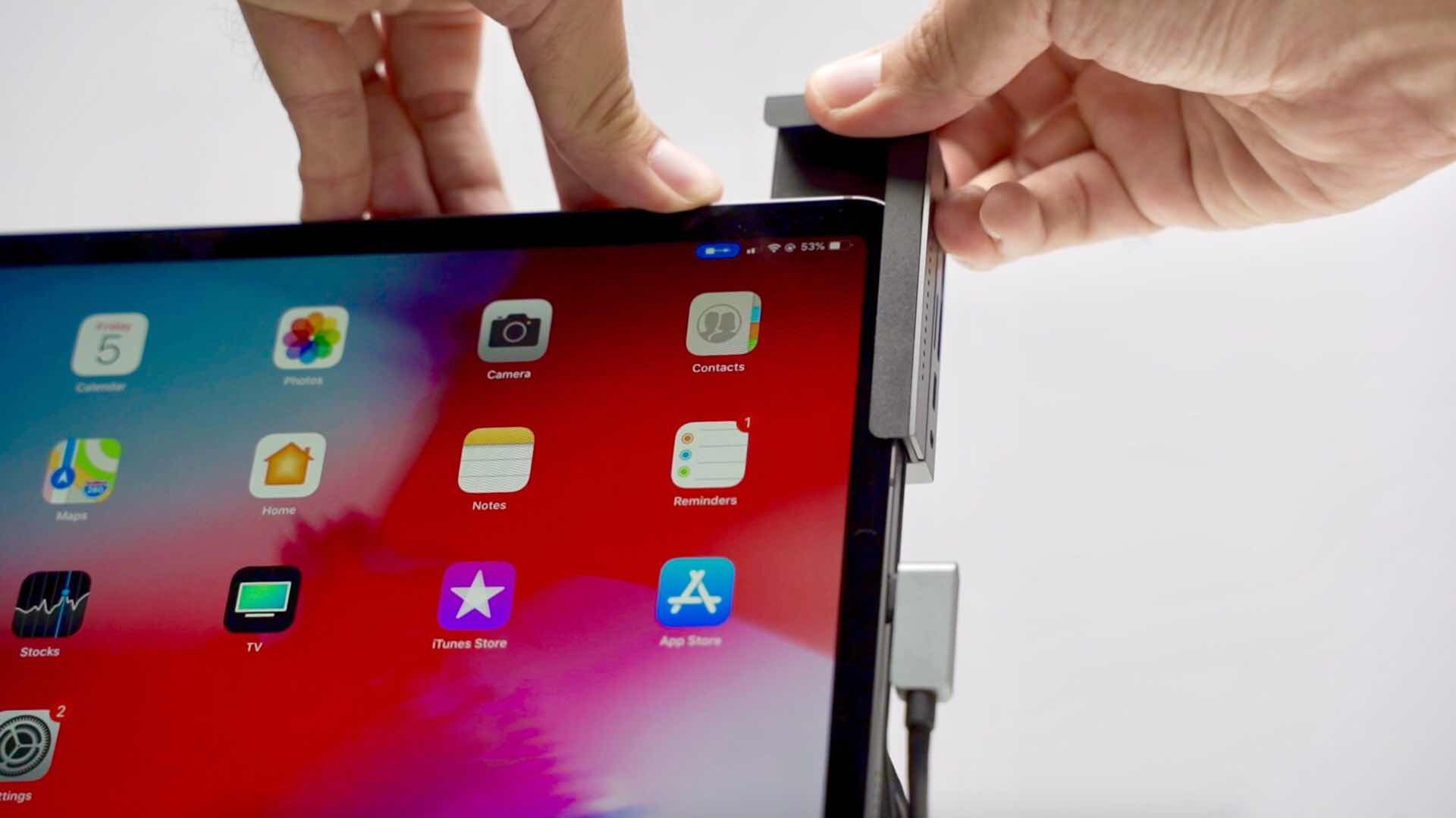 What makes the BoltHub so "invisible" is that the soft-grip L-shaped hub/port section slides directly onto the corner of your iPad Pro, with a small cable that runs down to the Type-C port. That grip lining can be removed to help the BoltHub fit onto a third-party case.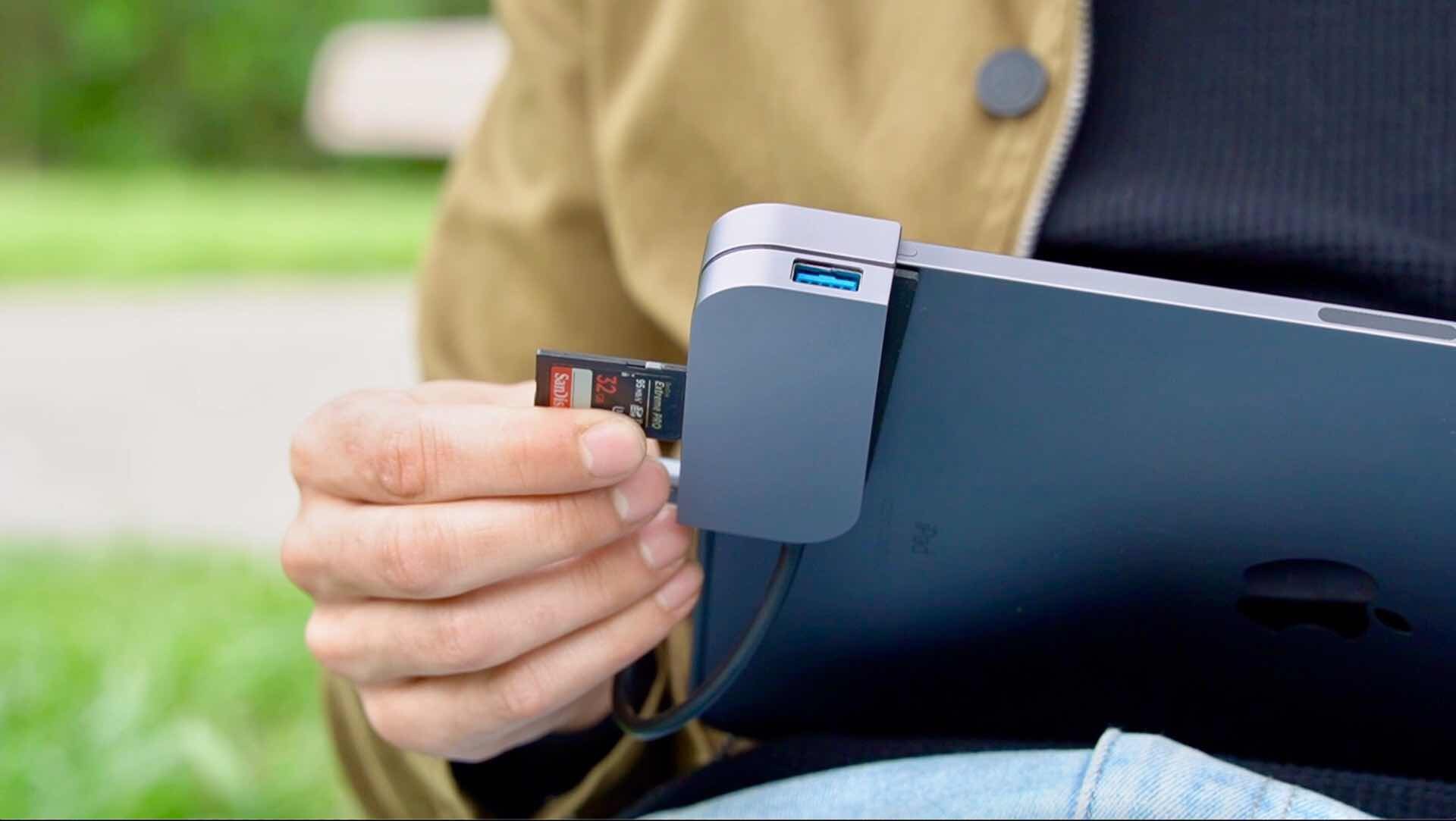 The BoltHub was designed by Kristine Horwitz, who I believe is the lady that appears in the promo video:
https://youtube.com/watch?v=lag50dHJTlc
As of June 5th, 2019, the BoltHub Kickstarter's already been funded and still has a week left to go. You can back the project at the $69 level or higher to receive one of your own after the project completes. It'll ideally start shipping in July.