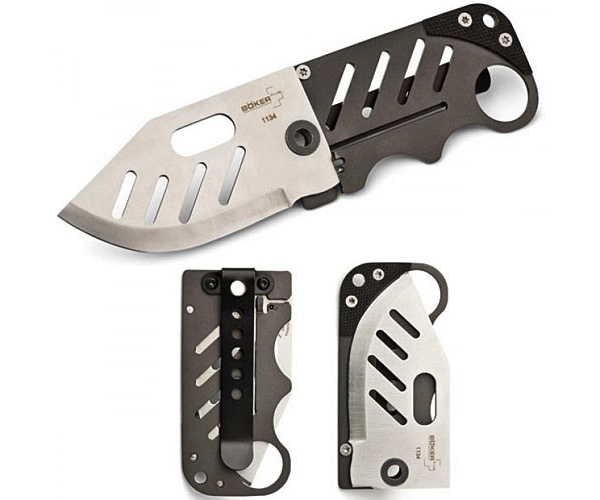 Boker Plus Credit Card Knife
Want to carry a knife, but be less than obvious about it? The Boker Plus might be the knife for you.
With its a removable pocket clip, this knife can be carried just about anywhere, including in a wallet. It's about the thickness of three cards, but shorter. Its titanium liner and high performance 440C stainless steel blade make it pack a punch for such a small tool.
Here are the dimensions:
Closed length: 2 3/4″ Blade length: 2 1/4″ Overall length: 5″ Weight: 1.1 oz
You can pick it up on Amazon.