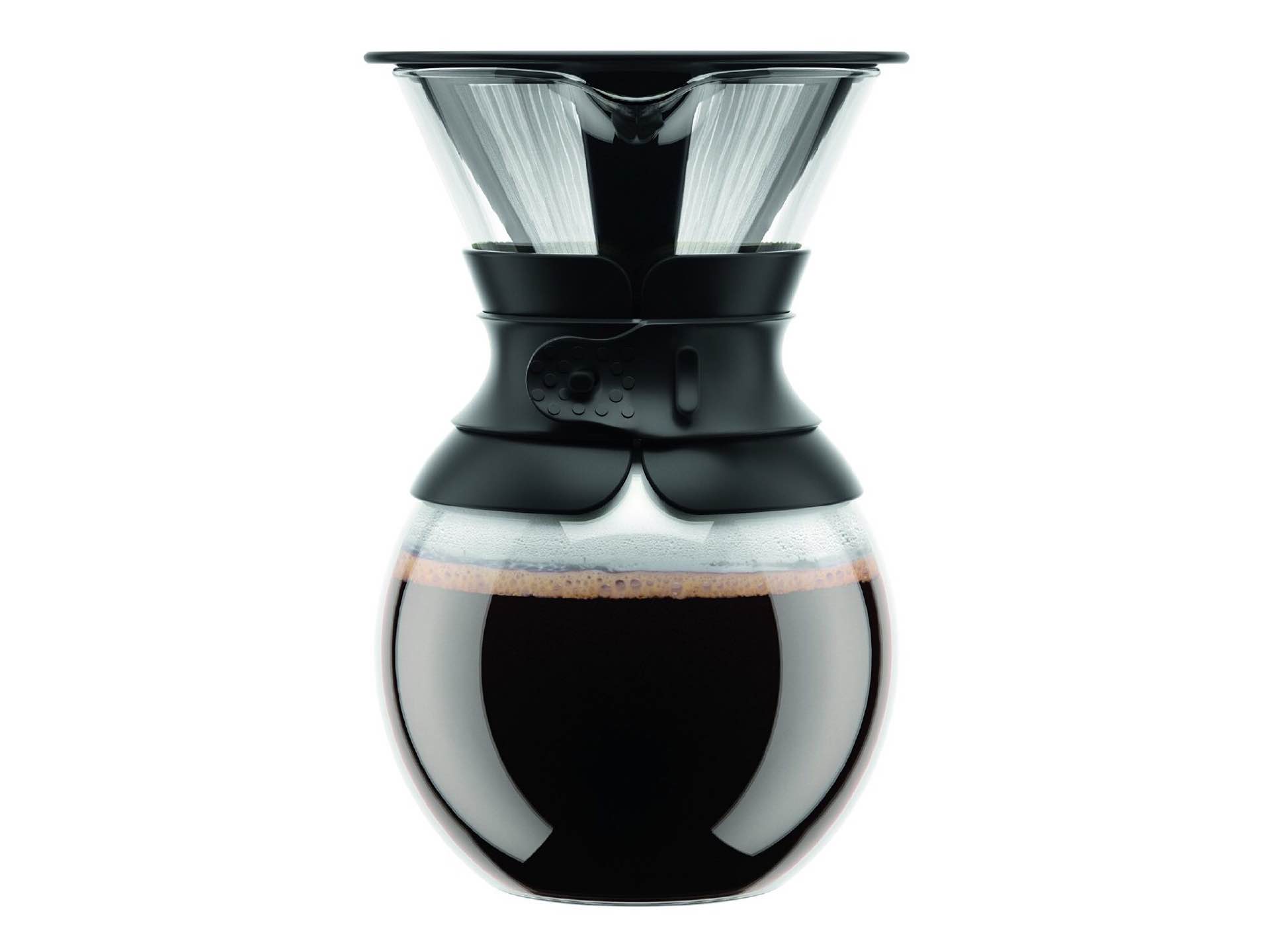 Bodum Pour-Over Coffee Maker
Bodum, a company whose Bistro grinder we've always liked, also offers a pour-over brewer that comes with its own reusable stainless steel filter.
It's made from high-quality, mouth-blown borosilicate glass, with a 34 oz. capacity in the bottom portion of the carafe. The included filter lets water pass through faster than something like the Chemex, which results in a lighter brew overall, but still flavorful since the oils aren't being trapped in a paper filter. (If you want a stronger brew, get the Chemex instead.)
Get the brewer for $45 on Amazon, with a handful of silicone sleeve colors to choose from.