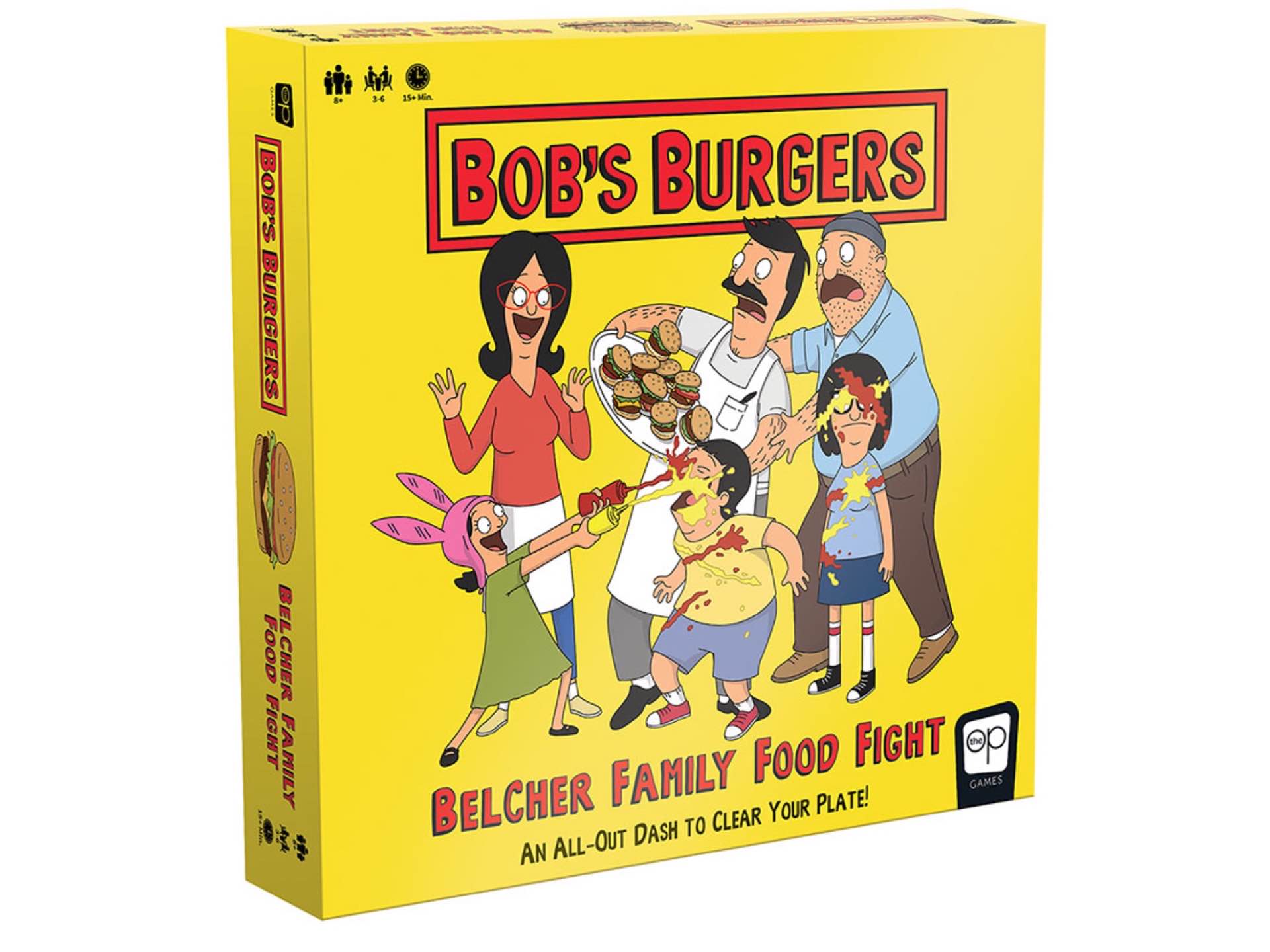 'Bob's Burgers: Belcher Family Food Fight' Board Game
I'll forever be an unapologetic Bob's Burgers fan, and if I can find value in a cookbook based on the show, you can bet I'm totally going to be into a board game about it too.
https://www.youtube.com/watch?v=pTvGBLlCEvU
Made by USAopoly and inspired by the game mechanics of their own Astro Trash game, Bob's Burgers: Belcher Family Food Fight is a fast-paced family dice/board game where the goal is to clear your plate of burger ingredients by passing them to the players on your left and right, just as they frantically try to do the same to you. First one to empty their plate gets a Golden Spatula, and the first to three Spatulas wins.

As hilarious and hectic as the game itself is, one of my favorite things about it is that the show's own team had a hand in the artwork for the packaging and pieces, "down to the tomato seeds":
All six double-sided placemats pay homage to every member of the clan, with each plate flanked by subtle references to their personal effects–from Gene's gassy keyboard to Louise's Burobu cards.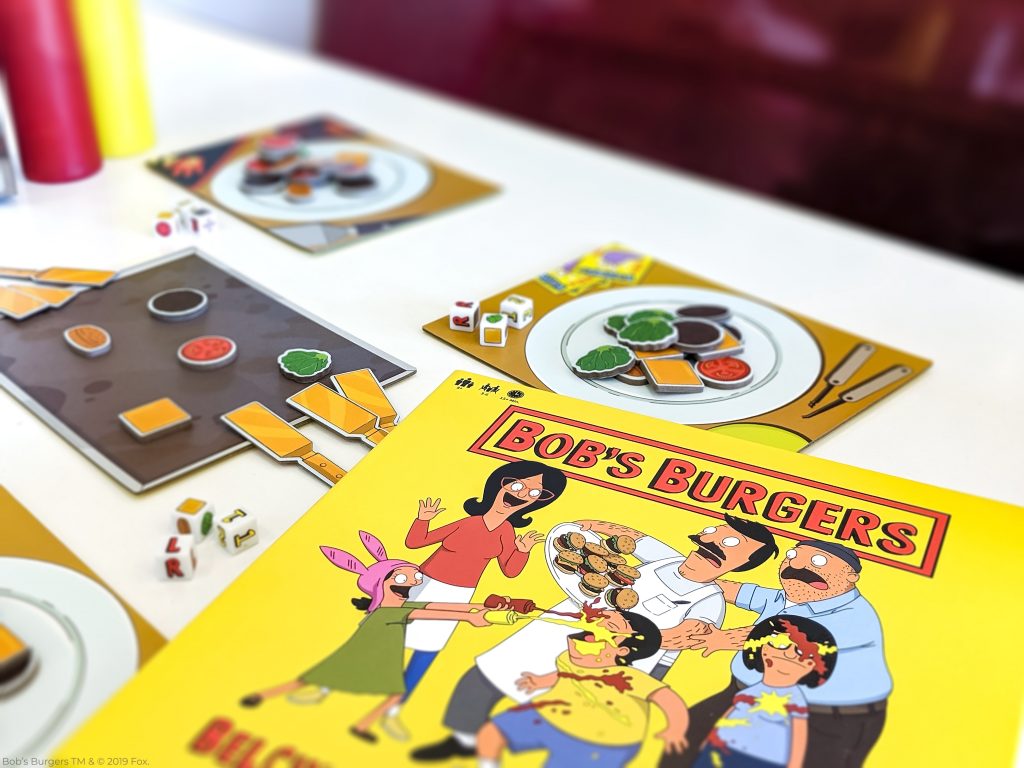 One of the game's three modes is even based on a specific episode of the show, so you can tell this is a game made for fans, by fans.
Get the game for $31 on Amazon.