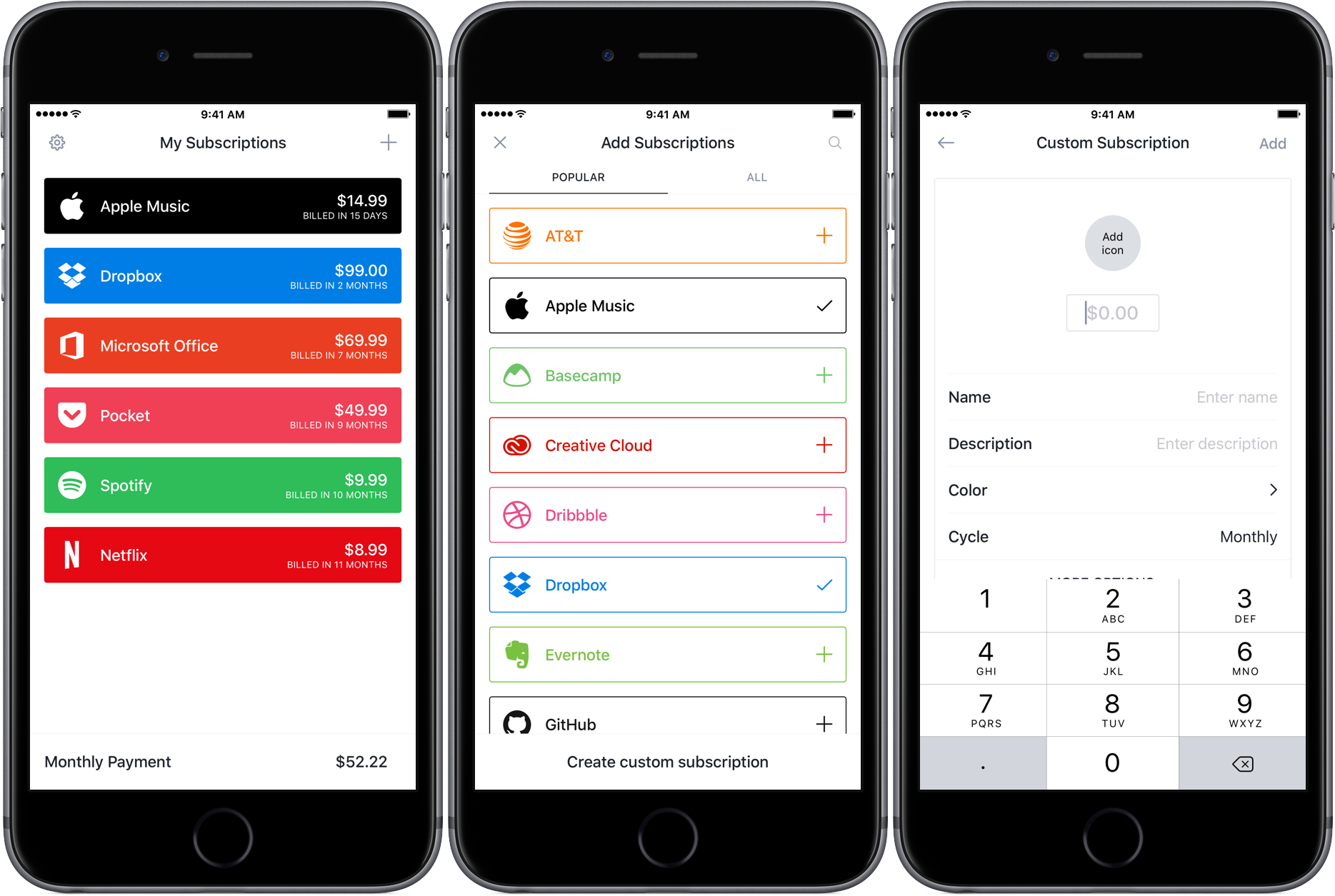 Bobby – Keep Track of Your Subscriptions
Let's face it, we are all getting subscription fatigue. From streaming music to file syncing services, it seems like every product wants $5/month from its users. I'm all about sustainable revenue for developers, but I also want to make sure that I keep my personal finances in check each month. Bobby for iOS allows you to easily add services and track how much you are spending each month. It has many prebuilt templates (for common services), allows for custom amounts, and the billing frequency.
Bobby is free on the App Store, and there is a $.99 in-app purchase to unlock unlimited subscriptions.