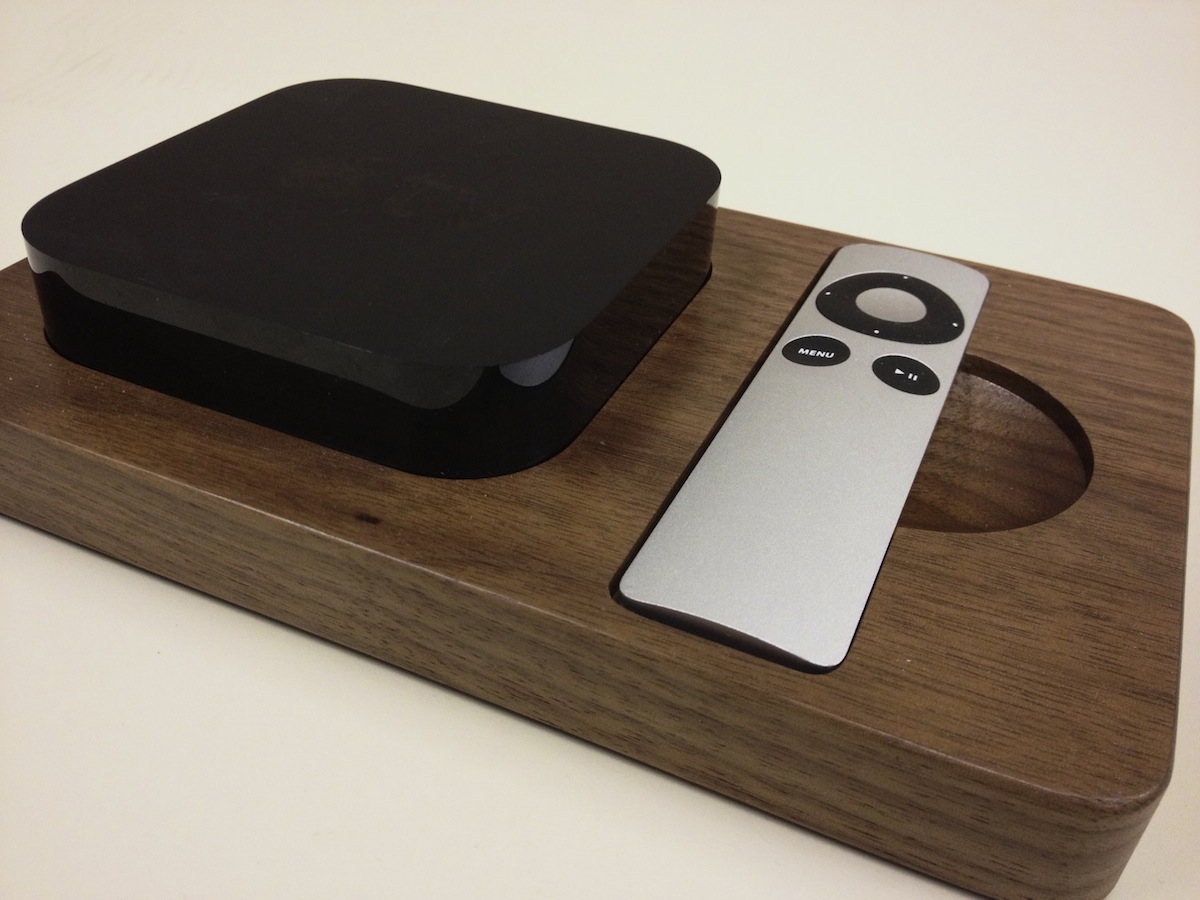 bloc for Apple TV
The Apple TV might not be the cutest Apple product currently on the market. The small black box might look like a hockey puck, but it's found its way in to the living rooms — and hearts — of many Apple fans.
One problem with the design is the weight. Clocking in at just .6 pound (that's 272 grams), it can be pulled backwards by taught cables.
The bloc is designed to help fix that.
The wooden tray for the Apple TV and remote is routed from cherry, walnut or (my favorite) hard maple. The depressed spot for the Apple TV keeps it in place, and the spot for the remote makes it easy to find and retrieve it.
In short, the bloc looks like something that would sit in an Apple Store.