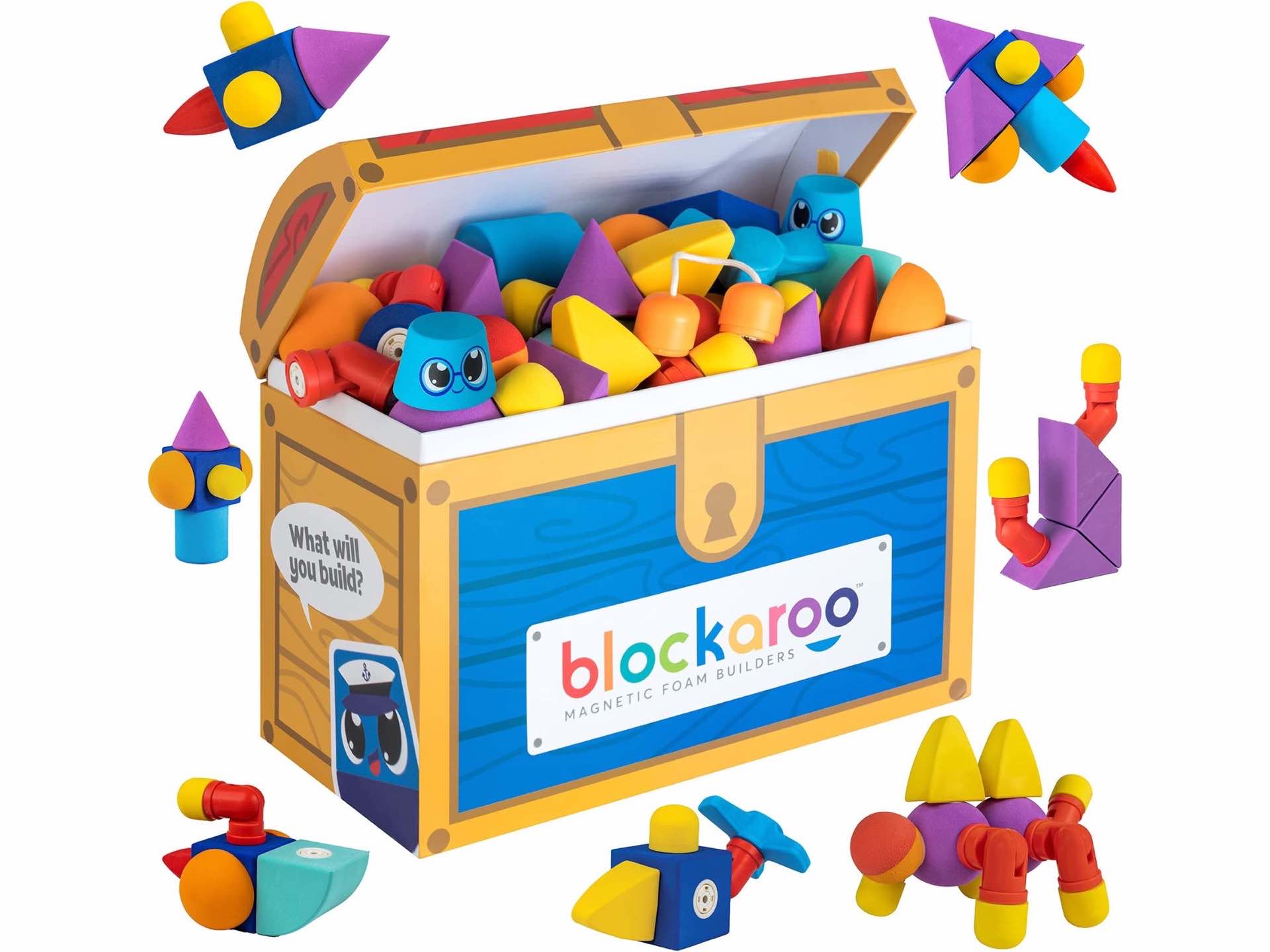 Blockaroo Magnetic Foam Block Building Toys
This week, my family's travels have taken us to Saint Louis, MO, where we've had a couple days to play at The Magic House, an awesome children's museum with room after room full of hands-on learning activities. One of the rooms has a whole bunch of Blockaroo foam building blocks to play with, and our toddler (who turns 3yo tomorrow!) absolutely adored them.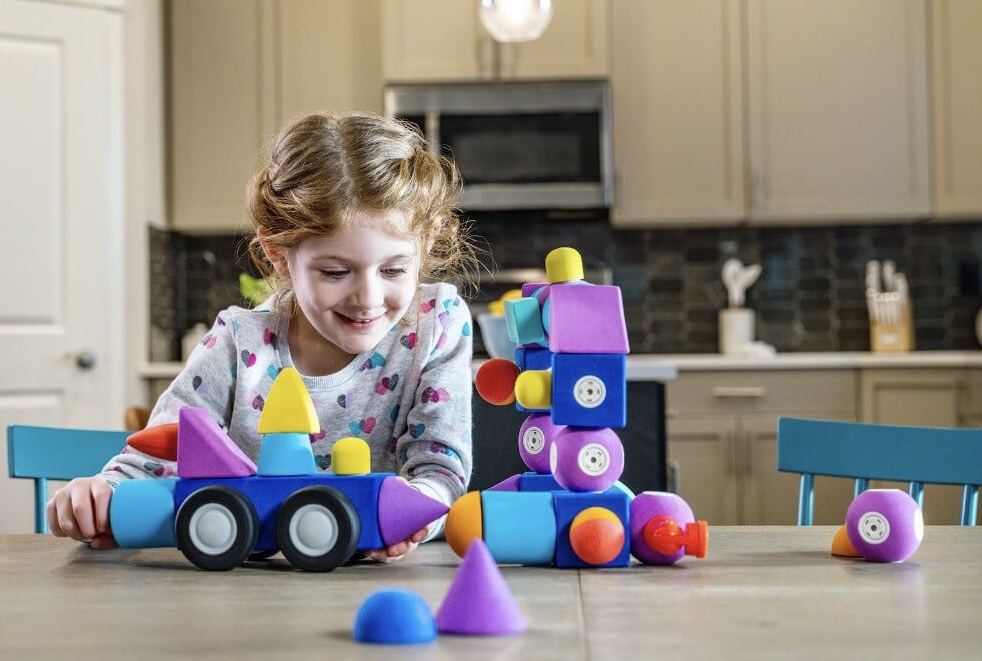 In case you're like me and hadn't heard of these things before, Blockaroos are a series of teacher-developed STEM toys that are made up of soft-touch, bath-safe foam pieces with magnetic touch points on one or more sides.
That alone would be fun to mess around with, but what makes them really cool is that the magnets — which always attract, never repel — also enable the pieces to rotate 360° once connected, opening up entire other avenues of imaginative building.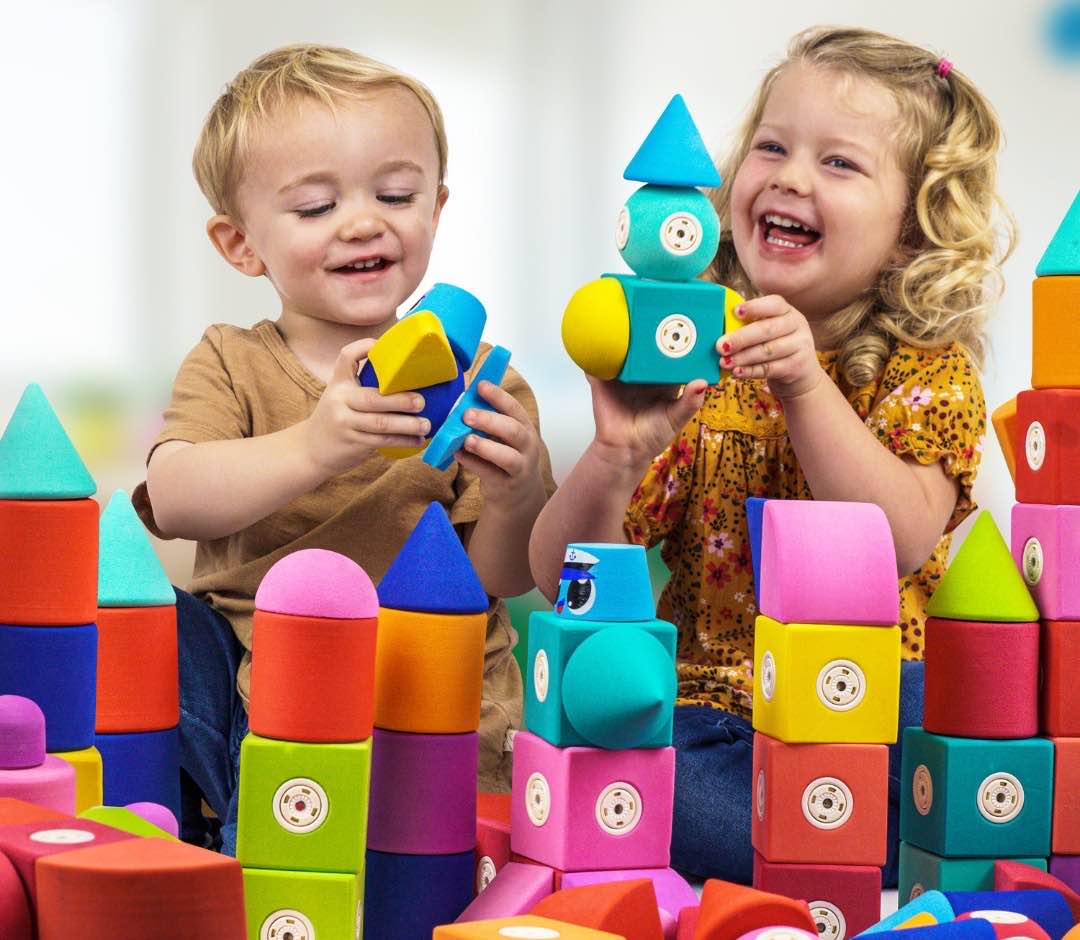 Rotating the blocks creates an oddly satisfying clicky noise and feel, making them quite the tactile/sensory experience. The ease of connecting the magnetics together also makes it so younger toddlers can start building right away without struggling with the fine motor skills that other building toys require.
I highly recommend these toys for parents of young ones who need a fun and safe outlet for their creativity. (And anyone sick of stepping on hard blocks with sharp edges in the middle of the night.)
They've got a bunch of sets to choose from, all of which are compatible with one another so you can upgrade and expand your collection as needed: