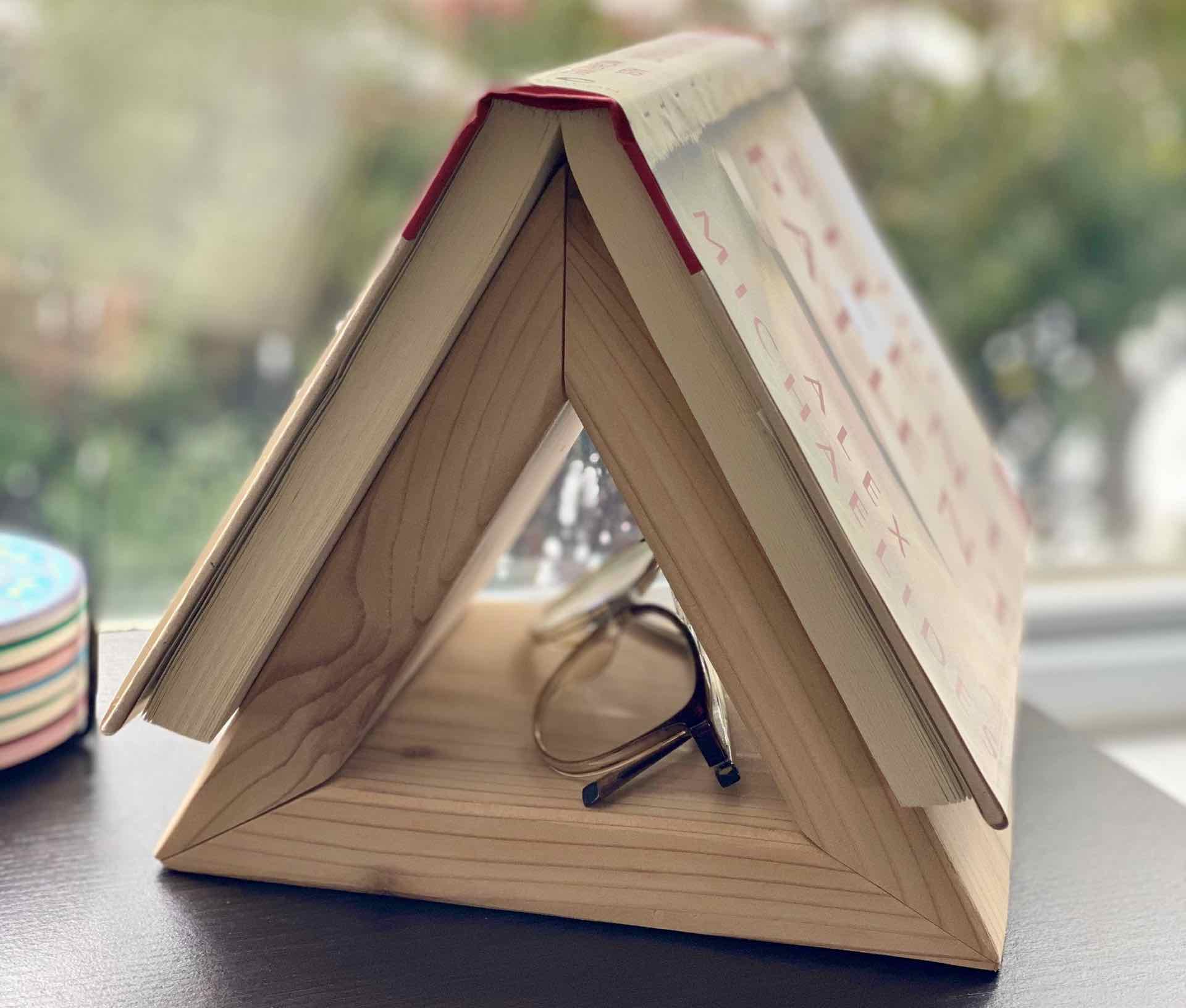 Blank Canvas by Potter's Triangle Bookstand
This eye-catching Triangle Bookstand from New York-based woodworking studio Blank Canvas by Potter would be a perfect gift for the book lover in your life (especially if it's you).
Keep it on your nightstand, kitchen counter, or anywhere else. There, it will hold your place in any book — like the novel you're currently reading, or maybe that cookbook you've been meaning to try recipes from — without damaging the pages. It even has a spot in the middle to keep reading glasses!
It's made of high-quality cedar wood, with a bunch of stain colors available: Cherry American, Honey Walnut, Antique Walnut, Barn Red, Washed Denim, Vintage Aqua, Weathered Gray, Kona (think coffee brown), Faded Black, Meadow Green, OJ (orange), Coral, or Royal Blue.
They do offer this bookstand on their Etsy page, but I recommend buying on their own website because it seems to cost a bit less there ($29 unfinished, or $34 with a stain color).