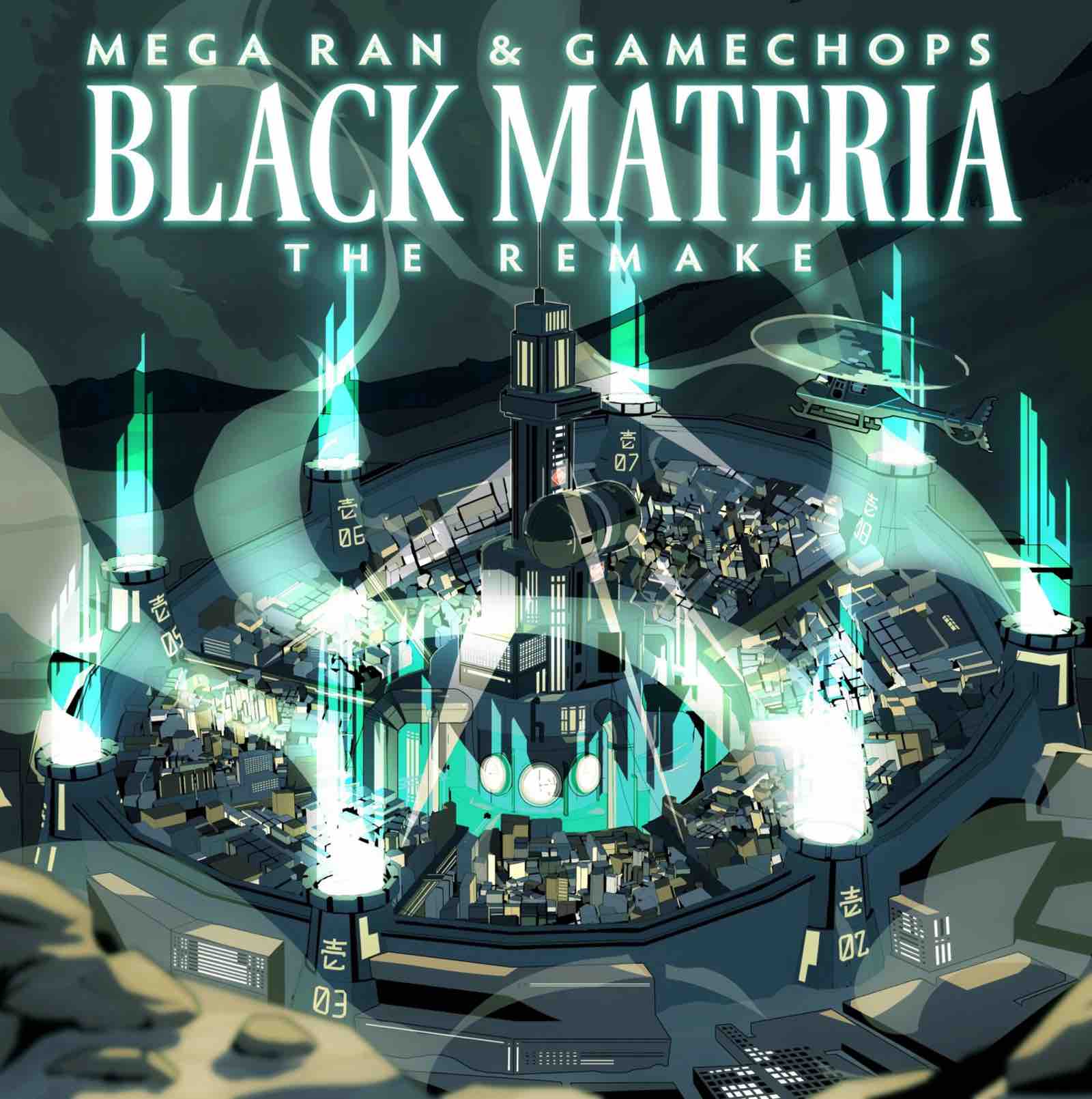 'Black Materia: The Remake' — A Hip-Hop Tribute to 'Final Fantasy VII' by Mega Ran and GameChops
Back in 2011, nerdcore rapper Mega Ran released Black Materia, a 13-track hip-hop tribute to Final Fantasy 7, a game I guess I'm going to be obsessed with until I die? I mean, I already wrote about that metal tribute album almost exactly a year ago (I'm off by only four days 😤) so it shouldn't come as any surprise that yet another vehicle for geeking out about this game and its music has caught my full attention.
Anyway, it's been a decade since that album came out, in which time it went viral in the gamer world and totally changed Mega Ran's life, landing him solidly at the forefront of the nerdcore movement and catapaulting him around the world. And then, years later when Final Fantasy VII Remake took the world by storm in 2020, Ran was inspired enough to revisit the album and make it bigger and better than ever.
So, he partnered with video game cover/remix record label GameChops to create and release Black Materia: The Remake, a 22-track album that FFVII fans and hip-hop heads alike need to put everything down and listen to right now.
Mega Ran tells the story of the album's making in its outro/epilogue track:
Black Materia: The Remake is more than just a tribute, really. It takes the main beats (pun intended) of the game's story and retells them in hip-hop form, start to finish, using Nobuo Uematsu's famous score as a backdrop. One of my favorite little easter eggs is a "scene" where a couple characters argue about the pronunciation of mako, an issue near and dear to me:
I will NEVER pronounce it "mah-ko" it's "may-ko" and I WILL die on this hill

— Chris Gonzales (@Gromble) February 5, 2021
This hip-hop opera features lyrics and performances by not only Mega Ran, but also Juice Lee, FabvL, Last Benevolence, SkyBlew, Kadesh Flow, Beefy, Amerigo Gazaway, Penny The Great, Richie Branson, Majatron, Storyville, Chris Davidson, and Amanda Lepre. They really went all out on this one.
There's even an instrumental version of the album if you just want the beats, which I think are pretty sick.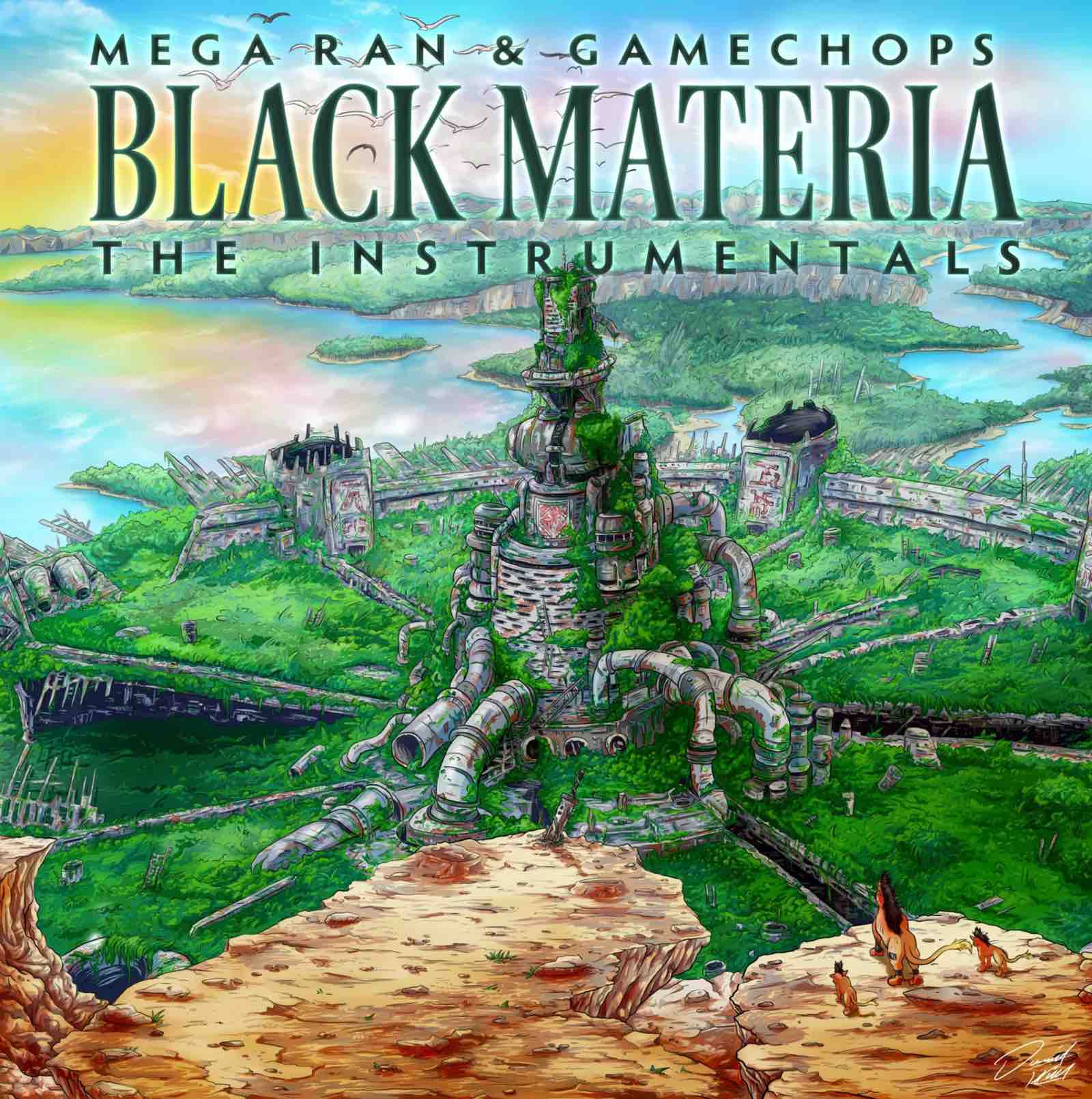 Here's the full track list:
| | Track name: | Featuring… |
| --- | --- | --- |
| 1. | "The Opening" | The Versions |
| 2. | "Cloud Strife" | RoboRob ft. ConSoul |
| 3. | "Insurgents" | Lost Perception ft. Juice Lee |
| 4. | "Avalanche" | Lost Perception ft. ConSoul |
| 5. | "Absolute" | RoboRob ft. FabvL |
| 6. | "Mako Reactor" | Dj Cutman & RoboRob & Rifti Beats |
| 7. | "Living Legacy" | Rifti ft. Last BeNeVoLeNcE |
| 8. | "On That Day (Five Years Ago)" | DN3 |
| 9. | "Aerith" | DN3 |
| 10. | "Red XIII" | Rifti ft. Skyblew |
| 11. | "Sleep Mode" | Kazu Beatz ft. Kadesh Flow |
| 12. | "Cait Sith" | Lost Perception ft. Beefy |
| 13. | "Cid" | RoboRob ft. Amerigo Gazaway |
| 14. | "Ninja Girl" | DN3 |
| 15. | "Birth of a God" | Lost Perception ft. Penny The Great |
| 16. | "Judgment Day" | Lost Perception ft. Richie Branson |
| 17. | "Jenova" | RoboRob ft. MAJATRON |
| 18. | "Sephiroth" | Lost Perception ft. Storyville |
| 19. | "Nibelheim Incident" | K-Murdock |
| 20. | "Cries of the Planet" | K-Murdock ft. Amanda Lepre |
| 21. | "Lifestream" | Rifti ft. 88bit |
| 22. | "Epilogue" | 88bit |
Get the album in these places: