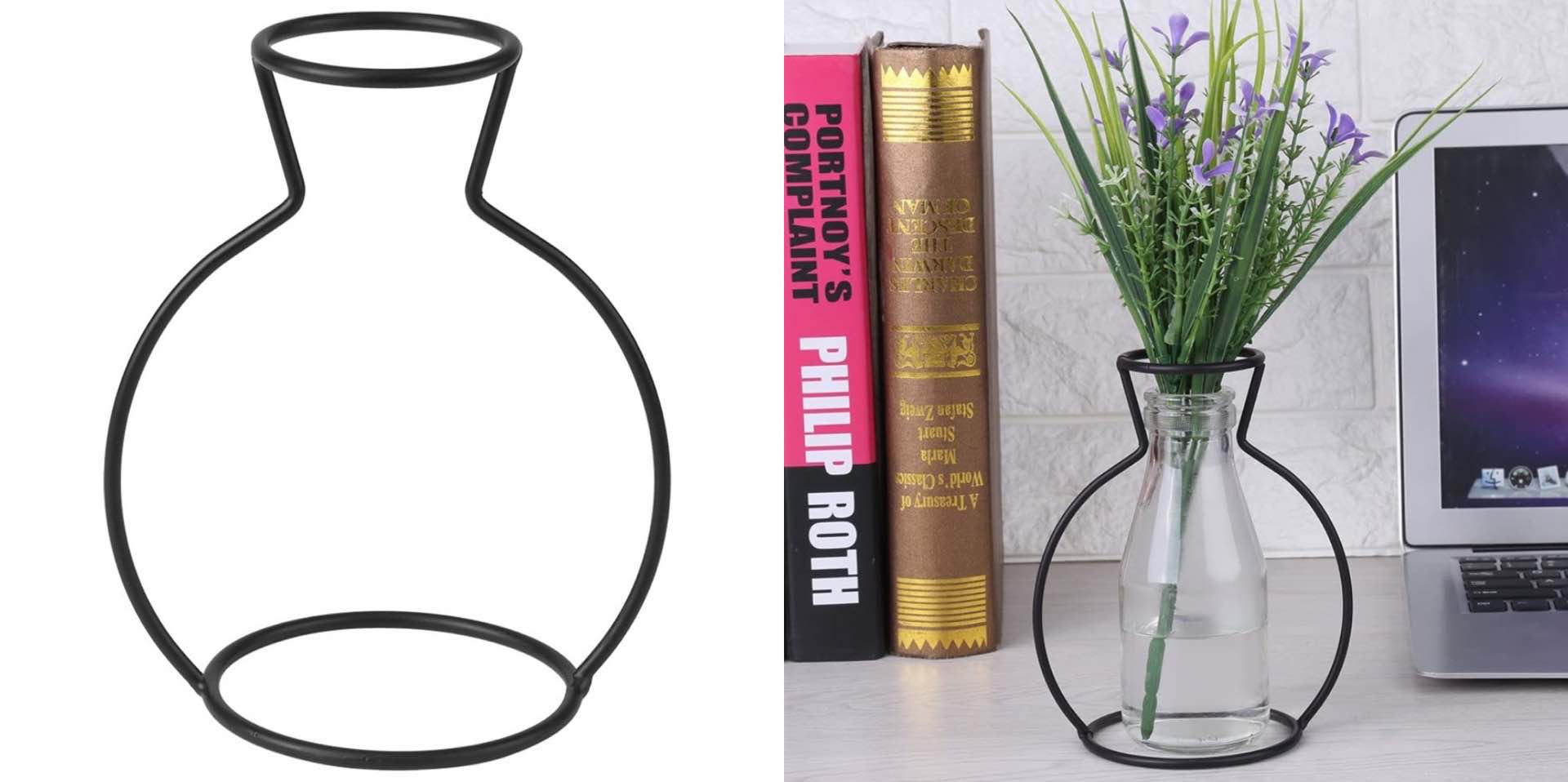 Black Iron 'Wire Outline' Vase
This black outline vase is a rather unusual and eye-catching piece of decor that adds a bit of cartoonish charm to any space. It's the kind of thing you can simply have out on display, or you can use it to hold up some decorative pampas grass, or you can place a glass vessel full of water inside the base ring for real flowers to be kept in. Perfect as a quirky gift or an addition to your own home.
Get this particular vase shape for $10 on Amazon. You can also find similarly designed multi-piece sets that include a variety of shapes and sizes.