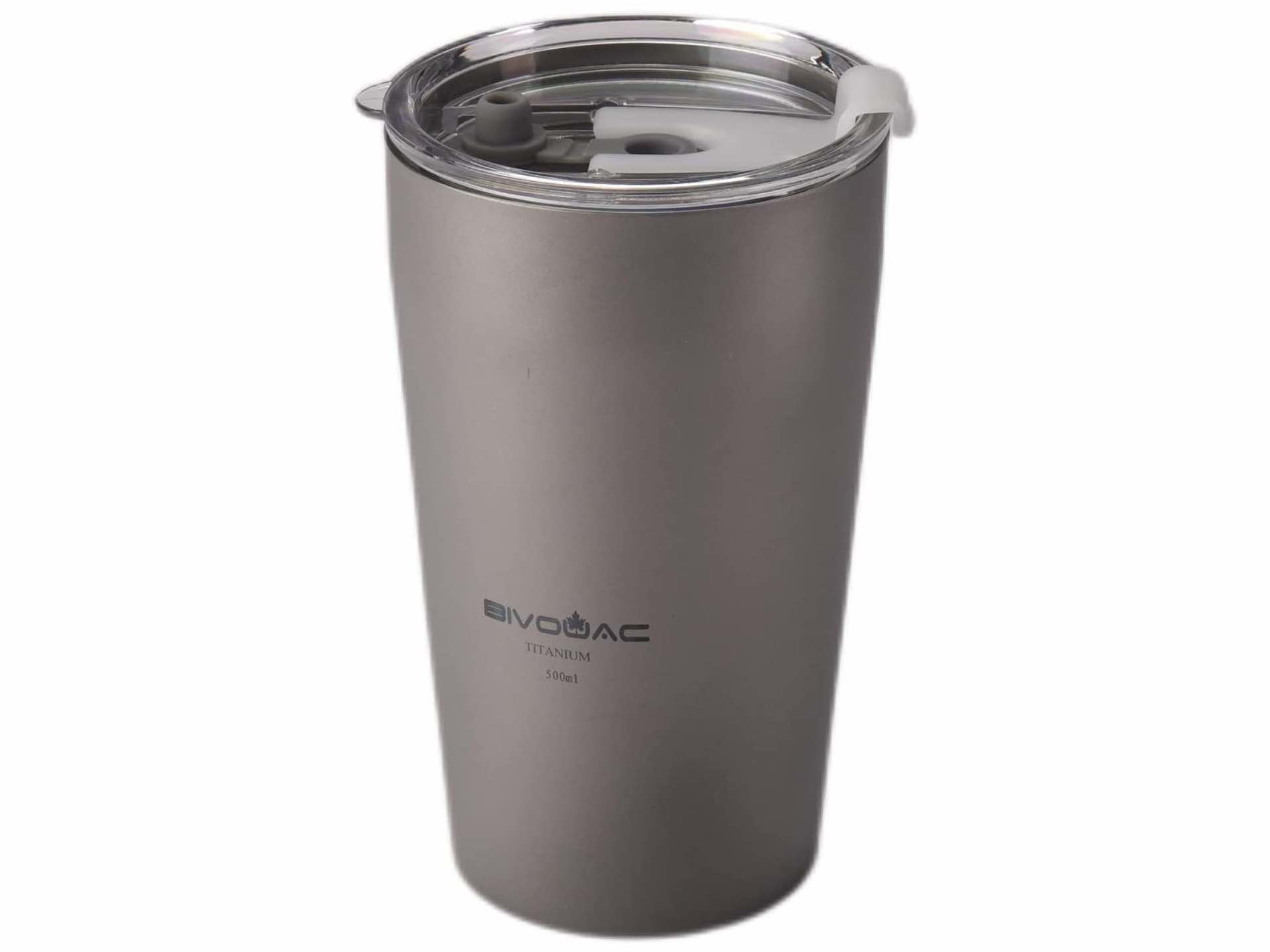 BIVOUAC Double-Walled Titanium Mug with Lid
If a travel mug with super high durability for its weight is something that appeals to you, this titanium one from Bivouac is where it's at.
It's double-walled and vacuum-insulated for premium temperature retention, weighs only a third of a pound, resists rust and corrosion of all kinds, and you're not likely to ever damage the thing.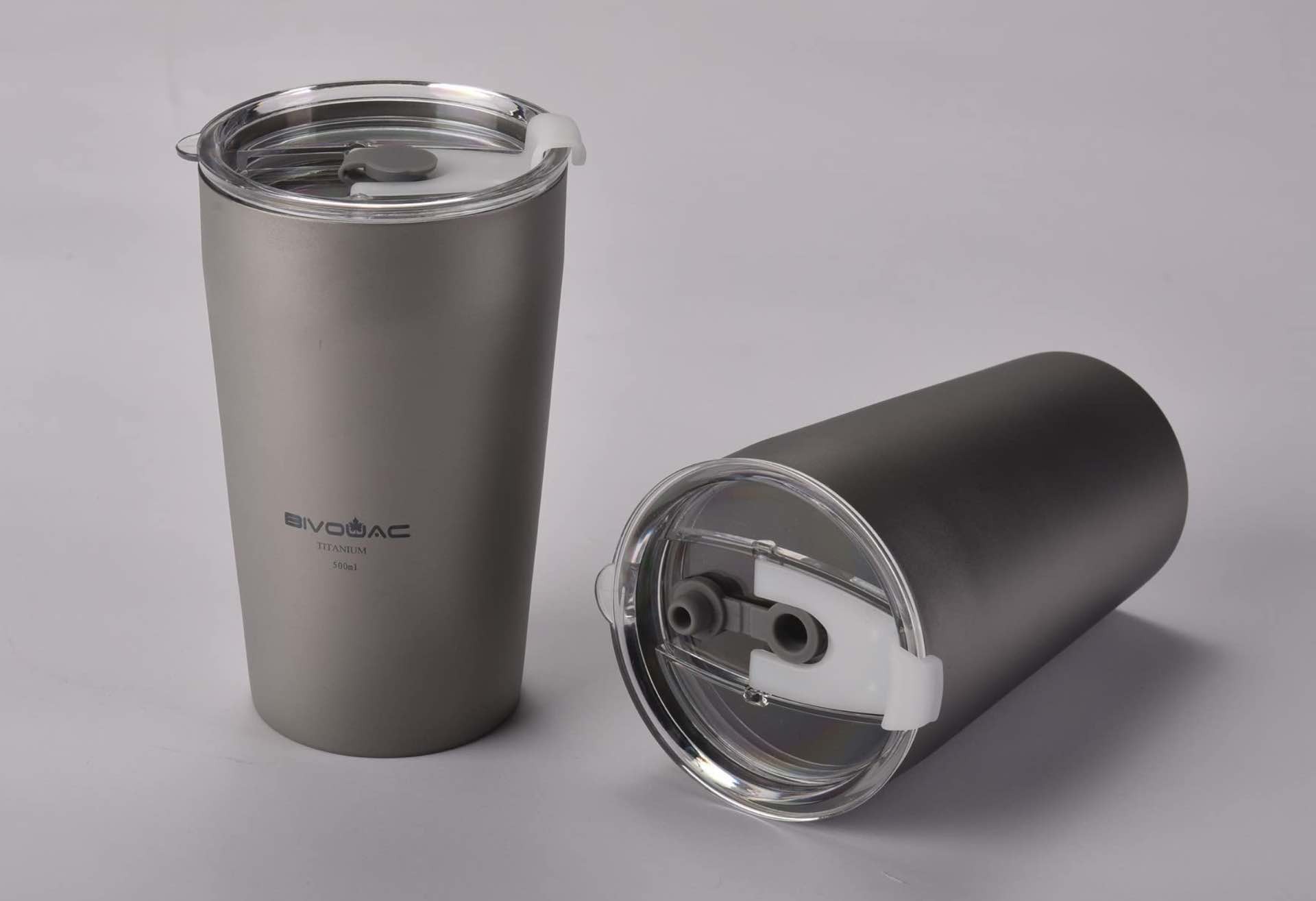 The lid it comes with has a pluggable air vent in the middle that you can fit a small straw into, or you can simply flip open the flap for easy sipping. Who doesn't love that kind of convenience?
This cup + lid combo is $60 on Amazon.