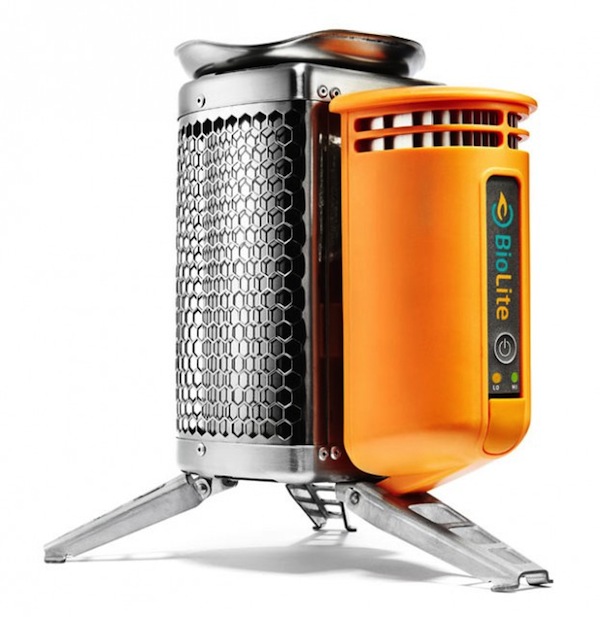 BioLite CampStove
The BioLite CampStove is a 8.25-inch high wood-burning mini-stove designed to for hikers and campers who want something small and on the-go, without the hassle of propane or other fuels.
The stove uses the heat generated from the fire to charge an internal battery that can then be used to charge devices like an iPhone. It takes 1.6oz (46g) of wood to boil 1 L of water in 4.5 minutes.
The unit ships in 1-2 weeks and is just $129.