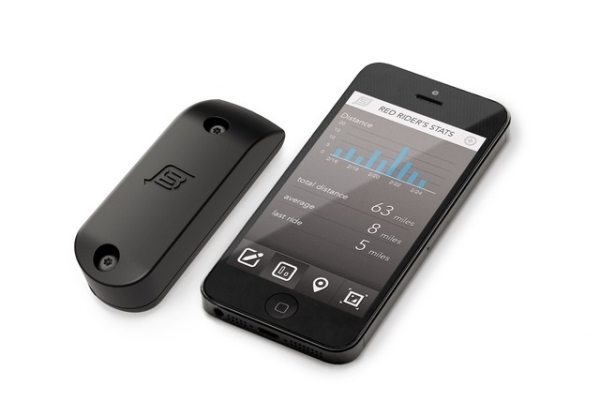 BikeSpike
Ever since I bought myself a road bike last year, I've been super paranoid about leaving it in public places. I've got a pretty nice lock, but I've read enough horror stories to know that a persistent thief will quickly find a way to remove it, which is why I'd feel a lot more comfortable if I had a BikeSpike.
This Kickstarter project is a little device that sneakily attaches to your bike's frame, appearing to be part of a custom water bottle holder. After pairing it with your smartphone, the built-in GPS and cellular signal allow you to track the location of your bike should it become stolen. And much like the Automatic Driving Assistant I wrote about recently, the BikeSpike can automatically alert people if you've been in an accident.
As of this writing, the BikeSpike guys have raised almost $31K of their $150K goal. There are 18 days left to support the project, and it sounds fantastic so go check it out.