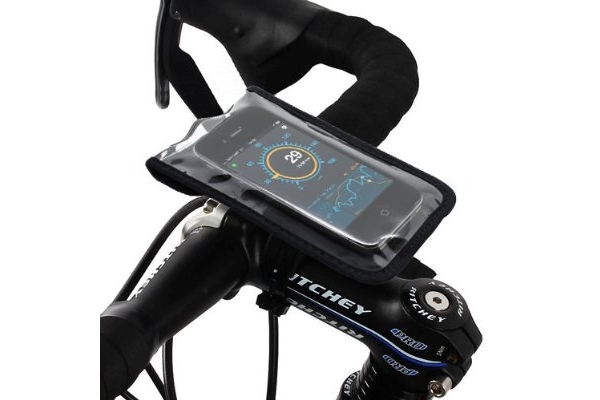 Bikemate Slim Case 3
The Bikemate Slim Case 3 is a bike-mounted case that fits the iPhone 5, 4S and almost any other smartphone out there.
Made from dual layered water proof film and a snug tight foamex bag, the case will keep your phone dust free during your ride, but still allow use of the touch-screen. While not waterproof, the case should keep your phone dry if you're out-running some light rain. Attached with zip ties, the case should remain safe and secure, mile after mile.