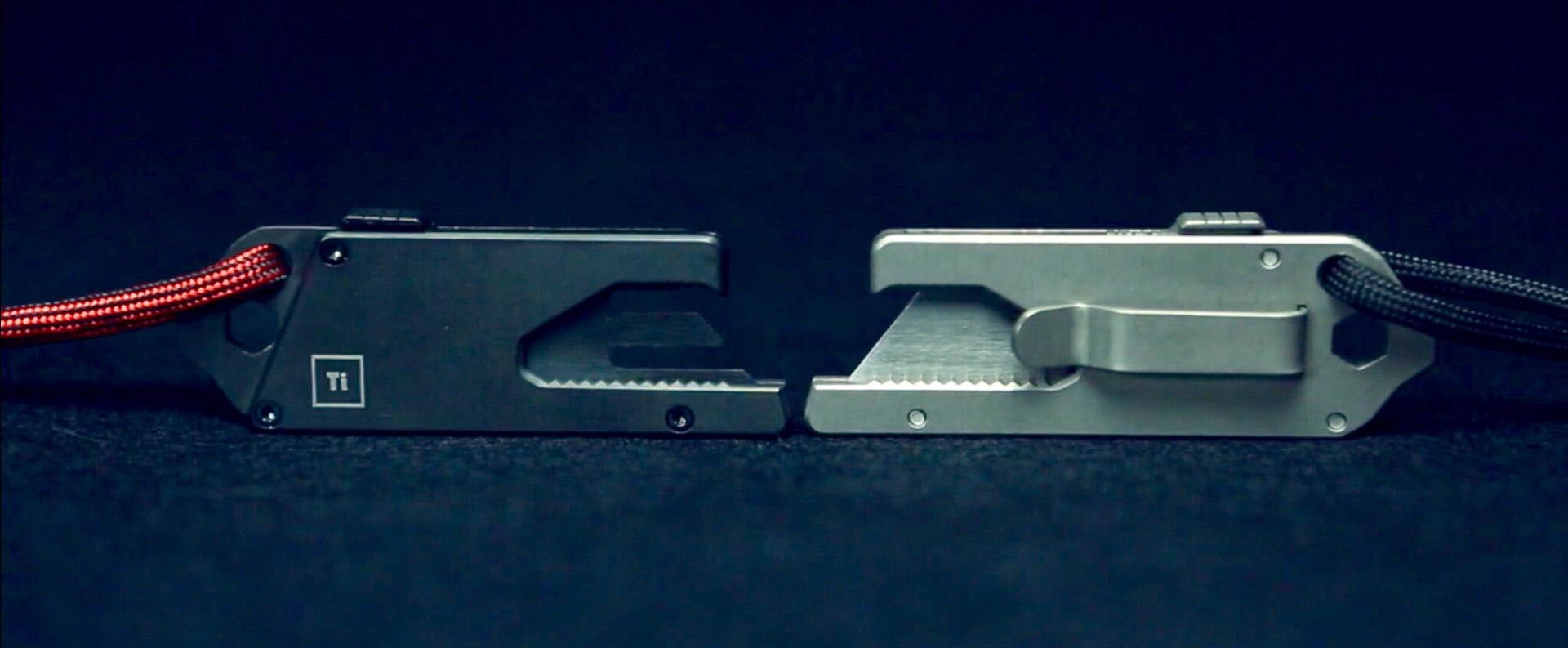 Big Idea Design's "TPT Slide" Pocket Multi-Tool [Kickstarter]
The guys at Big Idea Design — creators of the Titanium Pocket Bit, amongst other things — are running a Kickstarter project for the TPT Slide, a new and improved version of their popular Titanium Pocket Tool. Like the original TPT, the TPT Slide sports 10 tools in one:
Bottle opener
Flathead screwdriver
Wide flathead screwdriver
An internal magnet
¼" (6mm) hex bit opening
Stainless steel Torx fasteners, which double as measurement cues (1″/2.5cm and 2″/5cm,)
Mini pry bar
Scraper edge
Stainless steel insert that doubles as a box knife and a camping fork, depending on which direction it's facing
Universal socket wrench, which fits 15 socket sizes (SAE and metric)
However, they've made four upgrades to the design: The first is a one-handed sliding mechanism with three locking points, much like a box knife. The next is a removable pocket clip, which looks seamlessly attached until you open up the tool and remove the clip's securing pin. Third up is a stronger universal wrench than before. Lastly, the TPT Slide is machined with 25% thicker titanium plates to be tougher than ever.
Even with all these changes, this little multi-tool is as deceptively versatile as ever.
As of May 5th, 2018 the project has already been funded 11x over with over 900 backers, and still has 30 days to go. Back the project at the $59 level or higher to eventually receive a TPT Slide of your own.
---
Full disclosure: I once did some editing/copywriting work for the Big Idea Design website. They did not reach out for me to write this post, and in fact I haven't been in communication with them since that gig. I simply thought the TPT Slide looked cool enough to write about.