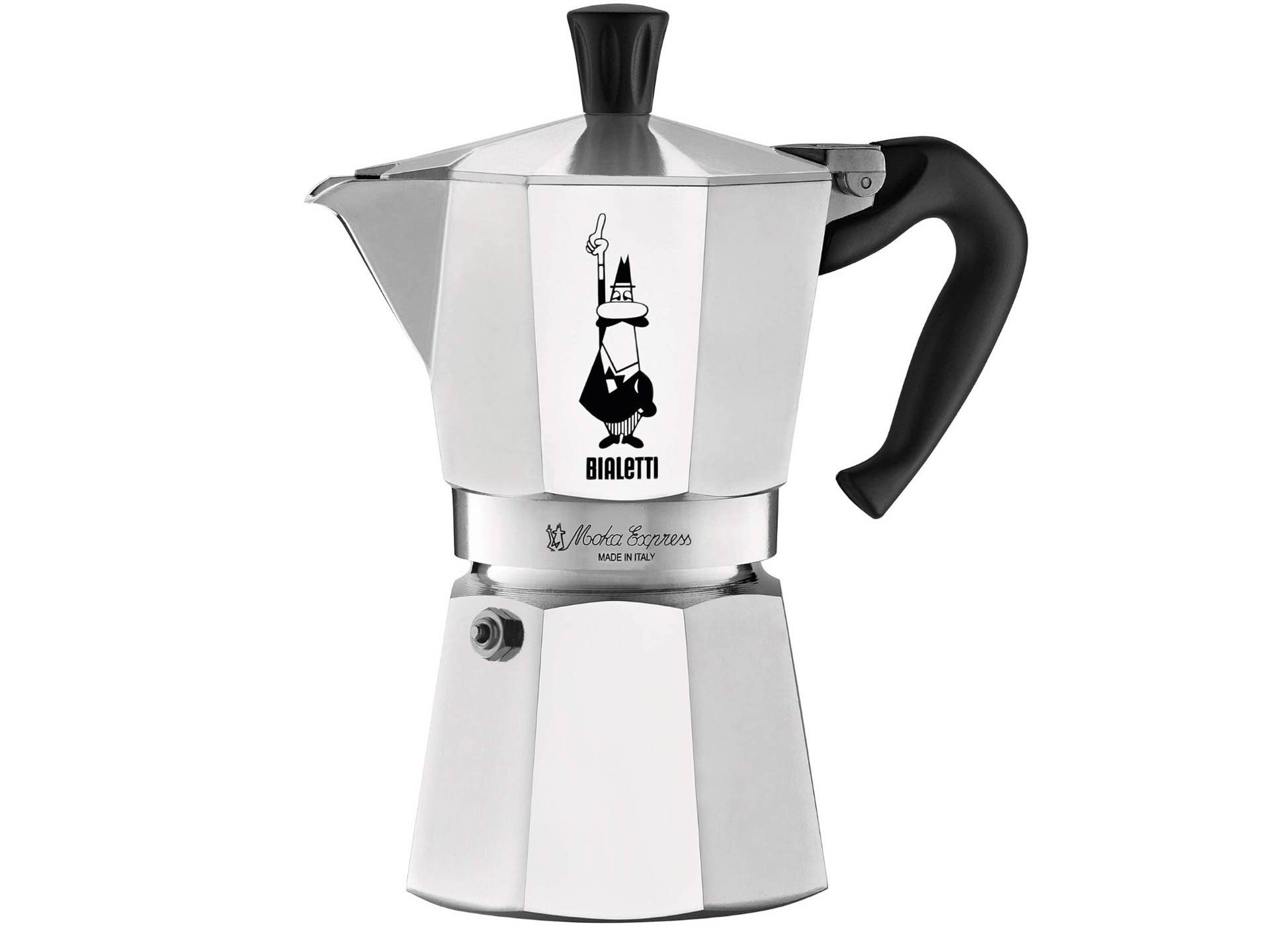 Bialetti "Moka Express" Stovetop Coffee Maker
When I was a kid, it felt like everyone had one of these moka pots sitting in a cupboard somewhere, ready to be brought out on a slow weekend morning, or taken along on a camping trip to use on one of those little green stoves. Man, those were the days.
Now I don't feel like I see these things very often anymore, which is a real shame because if you know what you're doing, they can make some darn good coffee. There's a reason this invention's been around since the 1930s.
Like the video above mentions, the coffee produced in a moka pot could be described as somewhere between regular brewed and espresso. You'll often hear the term "stovetop espresso" bandied about, although the science is well documented about the moka pot's lower-than-true-espresso extraction pressure.
Doesn't really matter either way; it's delicious and strong, and that's what counts.
Bialetti, the company that started it all, makes moka pots in a range of sizes: