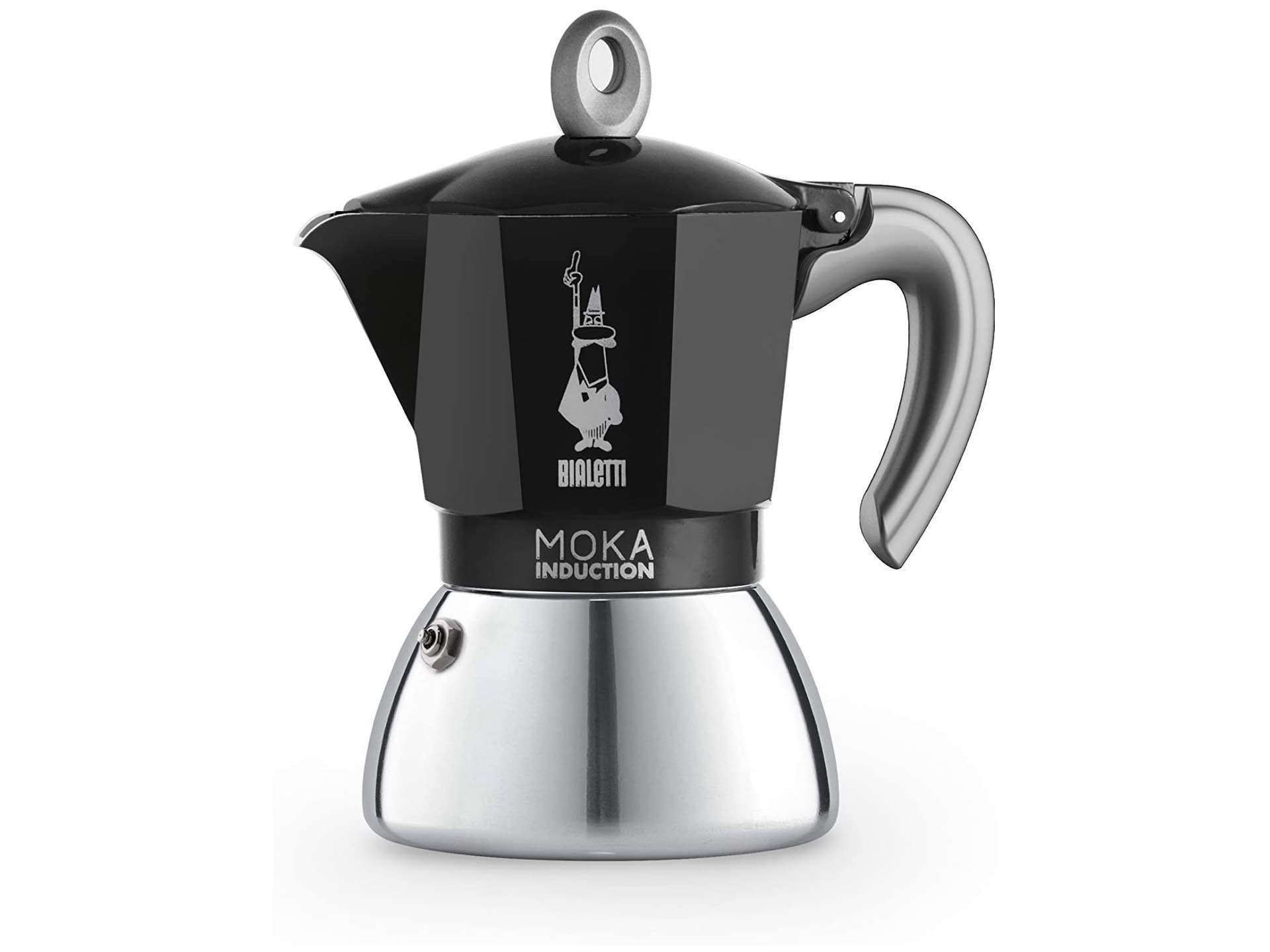 Bialetti "Moka Induction" Stovetop Coffee Maker
Okay, okay, I know I said "don't mess with a classic" when I last wrote about moka pots, but a lot of households are moving to induction stoves/cooktops these days, so I'd be remiss not to also point out Bialetti's induction-capable moka pot.
Whereas folks used to resort to hacks to get their classic-style mokas to function on induction hobs, the Moka Induction's classic aluminum boiler is now also clad in a truncated cone of magnetic stainless steel to work perfectly right out of the box.
While they've offered a version of the Moka Induction for some years now, the latest model just hit Amazon a few months ago, and even the official website is already sold out, so if you've been wanting one of these for your induction stove, nab one for $50 in black or red while you can.