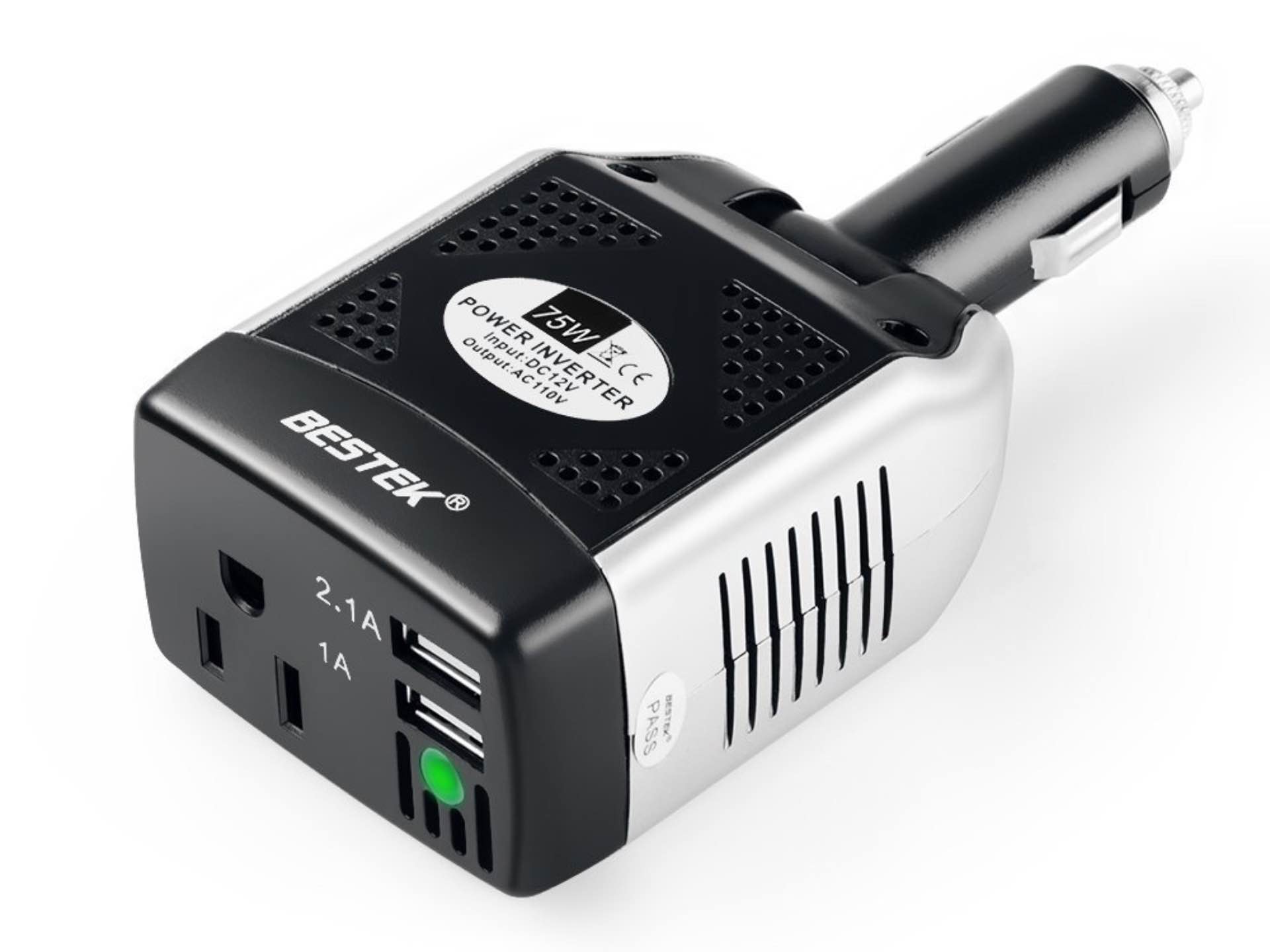 Bestek 75W In-Car Power Inverter
If you need a way to plug a household gadget/appliance into your car but don't need something quite as beefy as this 300w dual-outlet car inverter, the same company makes a smaller 75w inverter that has just one three-prong outlet (along with two USB 3.1A charging ports) and takes up noticeably less space.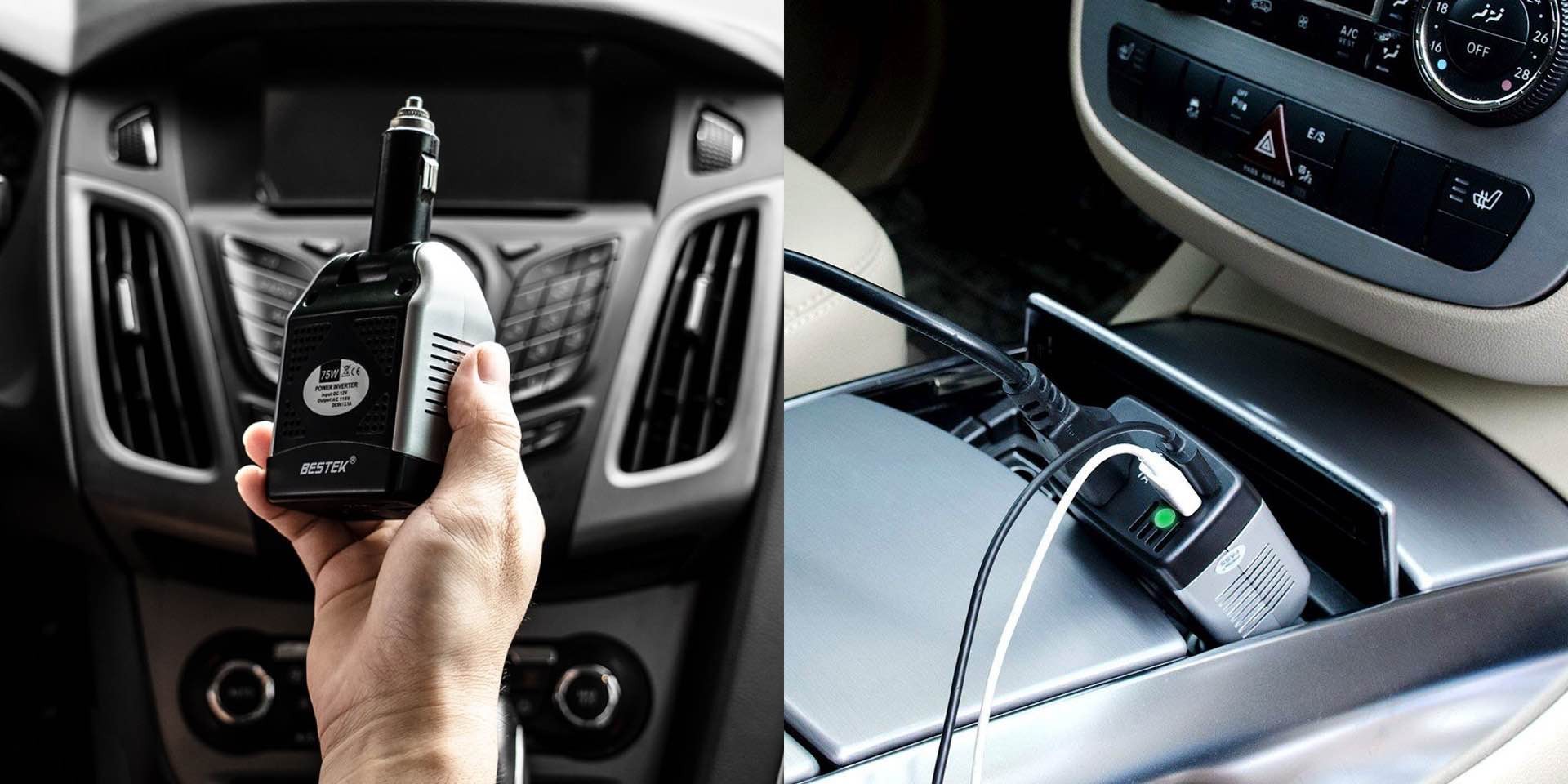 One thing most people have found with this inverter is that it has surprising longevity, with many reviewers still using theirs years after purchasing with no issues. This is likely due in part to the integrated fan that quietly keeps the internal components cool during use, along with the built-in isolation voltage protection.
The car lighter plug can be angled up or down relative to the body as needed, so this inverter should work fine for most people's vehicle/dash setups.
Get this handly little gizmo for $26 on Amazon.