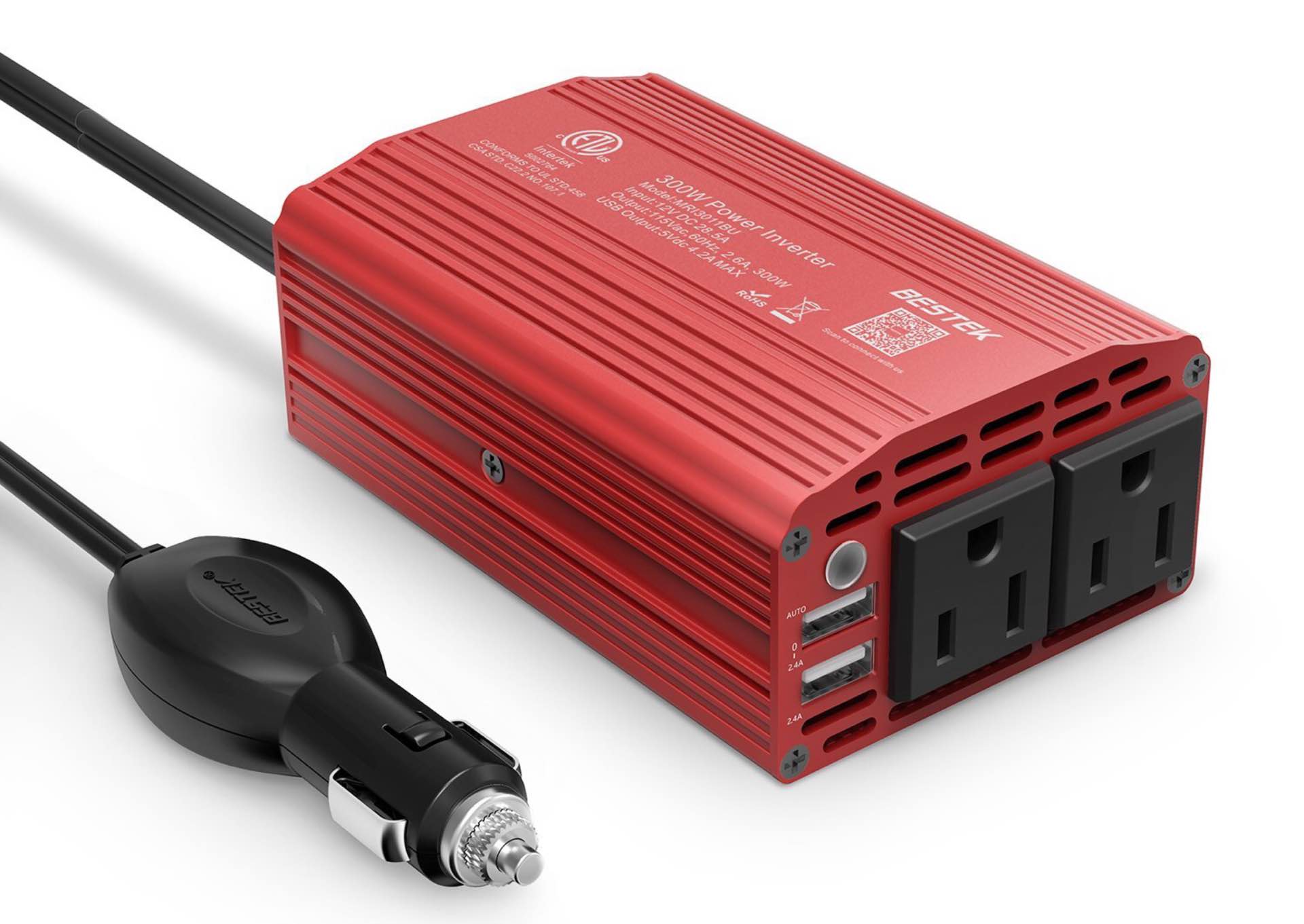 BESTEK 300W In-Car Power Inverter
If you go on a lot of road trips or your line of work has you out on the road often, you'll dig BESTEK's awesome 300-watt in-car power inverter. Plug it into any standard vehicle's cigarette lighter port, and in exchange you get:
Two 2.4-amp USB ports for charging phones and tablets and such.
Two 110-volt AC outlets for charging laptops, power tool batteries, etc.
All of this is housed in a red aluminum alloy body that you can't miss when you go looking for it, and the power cable is two feet long so you shouldn't have too much problem supplying power to anyone in the vehicle when they need it. There's even a built-in cooling fan to keep the thing from overheating.
Get this inverter for $30 on Amazon.