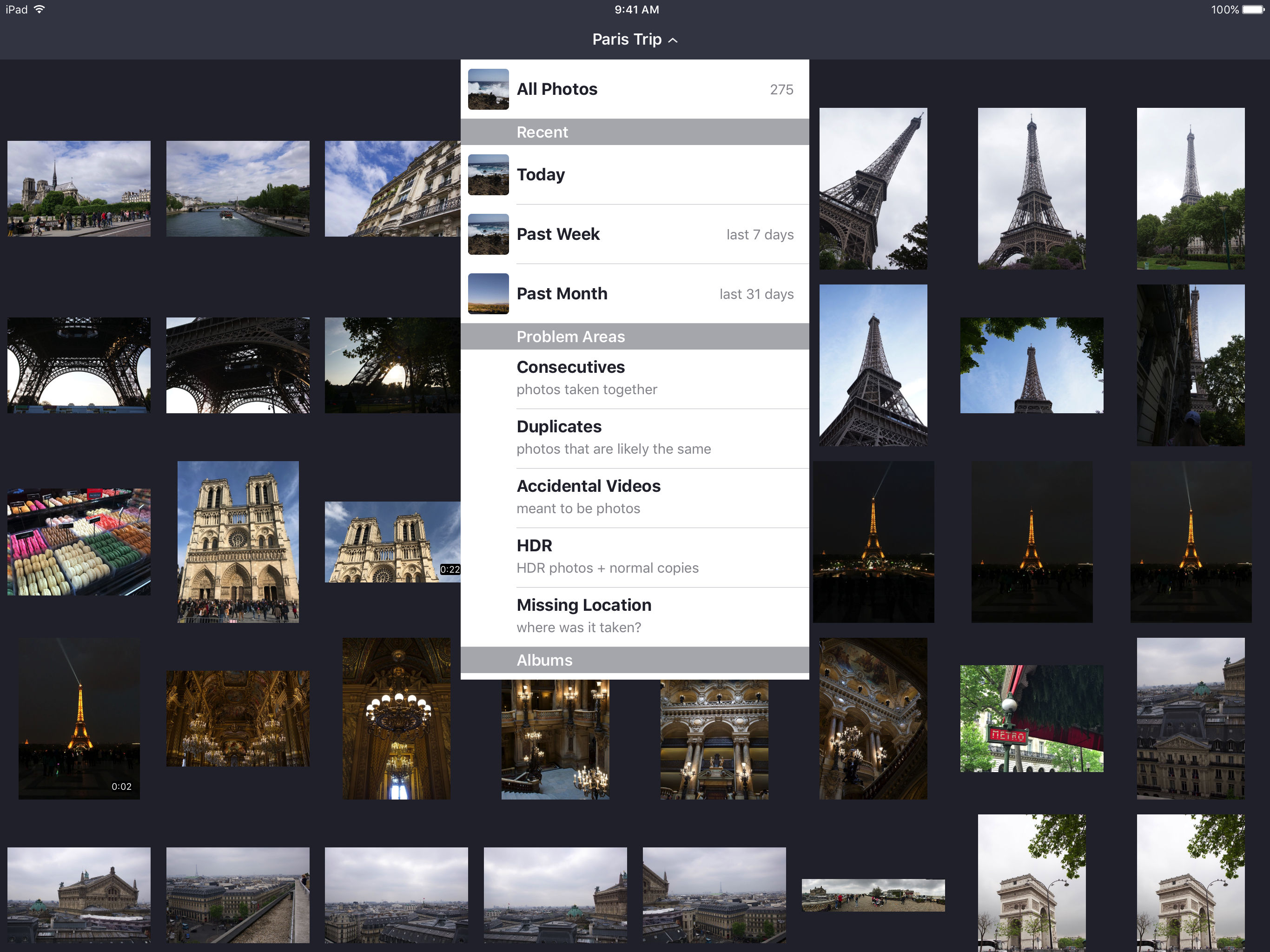 Best Photos
Anyone that knows me knows that I am passionate about having a clean photo library. A few years ago, I used PhotoSweeper to clean up my photo library. A recent article by David Sparks turned me onto an iOS option: Best Photos.
Best Photos works very similar to the way PhotoSweeper does, but it allows you to do it on your iPhone or iPad. You can clean up your iCloud Photo library by removing duplicates and extra photos (when you are trying to get that perfect shot). It even showed me quite a few 1-second videos that were likely accidents. Be able to do this on an iOS device means you can probably run through sections of your library while waiting at the doctor's office, etc.
The free mode allows you to:
Delete and hide many photos at once
Quickly jump to recent images, specific years, or albums
Add to Album: add your pictures or videos to new or existing collections
Find Duplicate Photos: automatically find and manually delete
duplicate photos
With a $2.99 one time upgrade, you can:
Search your library for duplicate photos and automatically delete them with one tap
Consecutive: Focus on clumps of similar images taken together
Find those videos where you probably meant to take a picture
Inspect EXIF and other metadata properties on photos and videos
Quickly focus on areas of your library that need particular attention, like photos missing location, or duplicate HDR/Portrait photos.
If your goal for 2018 was to get your photo library in check, take a look at Best Photos for iPhone and iPad.