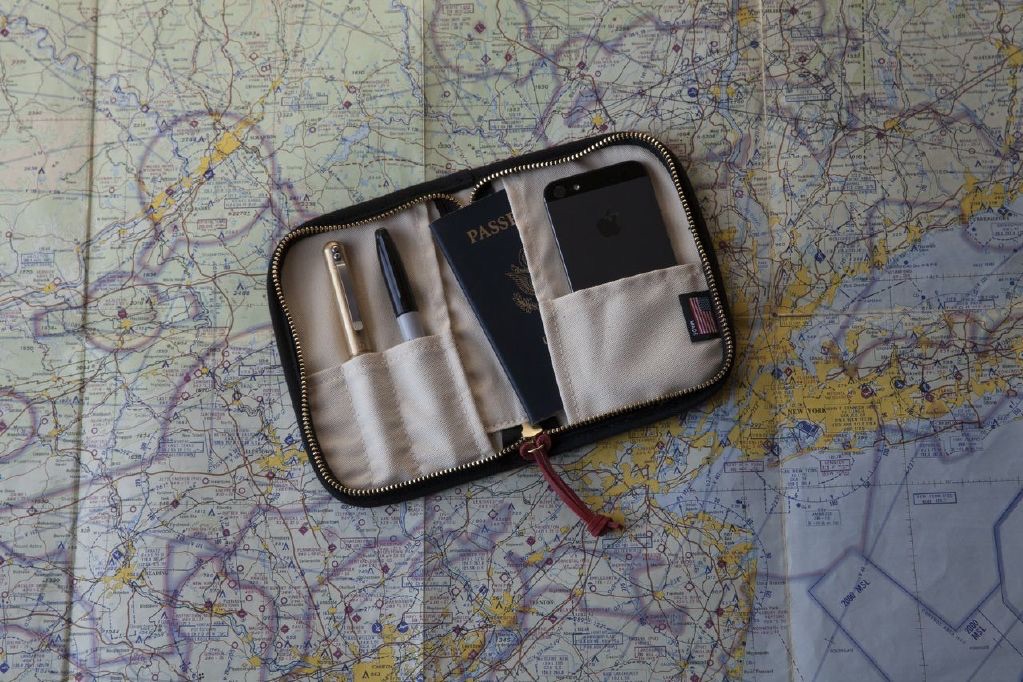 Best Made Co. Bonded Canvas Passport Case
Best Made Co's new bonded canvas passport case is about as simple as international travel gear gets. It's a small bound booklet with brass zipper enclosure (and a red leather zipper pull) that holds your passport, an iPhone + charger cable, and a couple writing utensils. You could probably squeeze a Field Notes memo book in there too. Like I said, simple.
The "bonded canvas" refers to the combination of its 10 oz. water repellent duck canvas exterior and 7 oz. bonded flat twill interior. In their words:
These two separate fabrics are permanently bonded together using a rubber based adhesive. The use of a natural colored interior twill offers improved visibility inside the pouch, making it easier to find what it is you're looking for. The exterior canvas is pre-treated with a waxed fiber process for water resistance, which is further enhanced by the bonding process.
Get the passport case in "olive drab" or black for $54 at Best Made co.