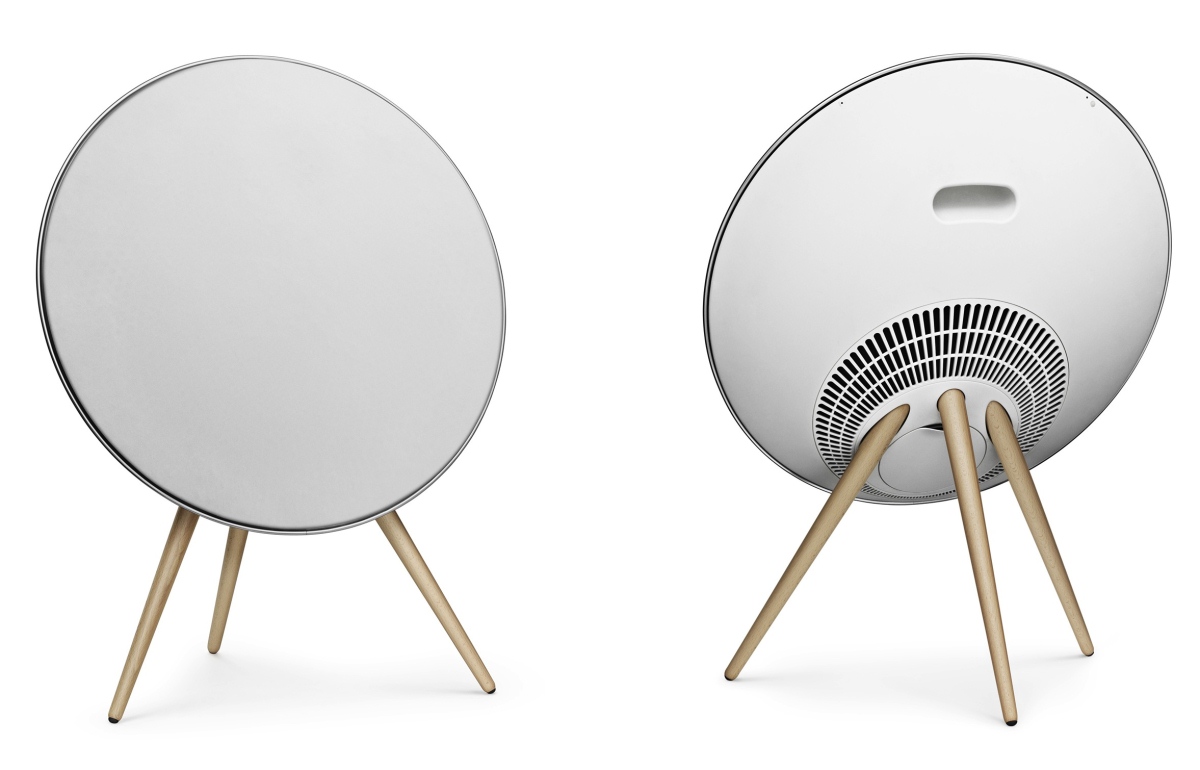 BeoPlay A9 Wireless Speaker
As with the BeoPlay H6 headphones I mentioned the other day, the Beoplay A9 speaker is a beautiful way to listen to music. Somewhat resembling a UFO, the A9 is nearly 3 feet tall and boasts some pretty powerful sound, thanks to its 2.1 bass reflex loudspeaker – which also acts as a handle and wall mount on the back of the unit – and five dedicated amplifier units and amps.
The A9 can either be mounted on a wall or placed on the ground using the included wooden leg inserts. The fabric on the front is available in seven different colors, and the wooden legs can come in beech, oak, or teak. It's quite customizable, really.
To turn the volume up or down, all you have to do is swipe left or right on the top of the unit, or rest your hand there to pause, which is super cool. Streaming audio can be done over AirPlay or DLNA, so it's compatible with a wide variety of devices. While the A9 is designed to be a wireless unit, there are places to connect mini jack and phono cables if you want.
The BeoPlay a9 is available in white if you buy from Amazon, but the other colors can be found here. Either way you go, it will run you $2,699.