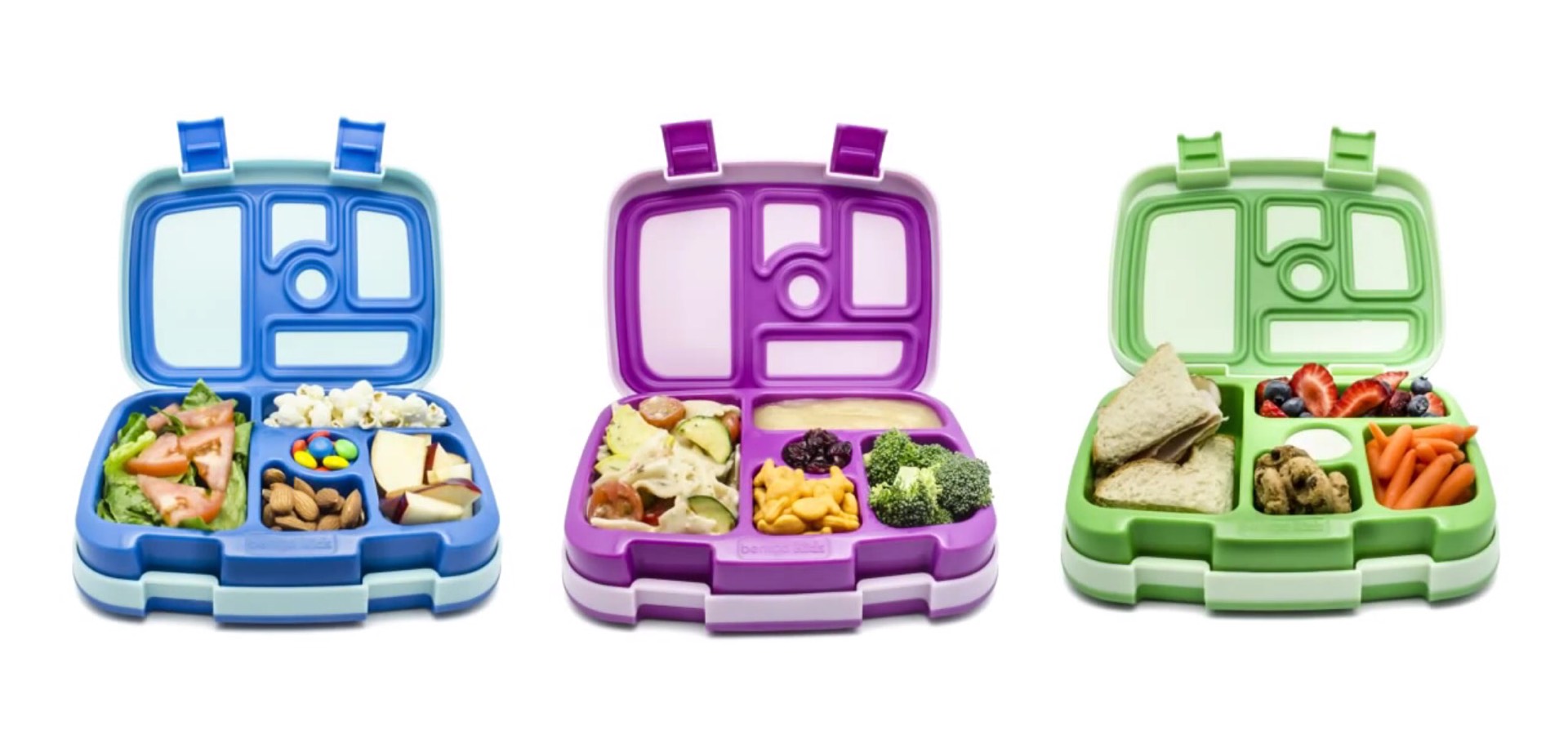 Bentgo Children's Bento Box
This children's bento box from Bentgo is a leakproof lunchbox with five different-sized compartments for packing a wholesome lunch and/or snacks for a kid, and it's pretty great. The compartments are sized for one entrée, some fruit and veggies, a dip, and a small dessert.
Maybe you're wondering, "Why wouldn't I just get a simple lunchbox from [insert box store]?" Well, besides the neat cultural/artistic aspect, Jess Thomson of The Kitchn illustrates the practical side nicely:
The advantage of the single-container bento approach is that the container itself guides you through the [lunch-making] process, which some of us still need at 7 a.m. despite our thorough college educations. It tells you what's missing so you don't have to think as hard — there's often a big space for a sandwich-like thing, smaller spaces for accompaniments, and a tiny space for something sweet. Thank you, bento. Now I can finish my coffee.
The children's Bentgo is $28 on Amazon and comes in blue, green, and purple. You can also purchase the standalone blue tray, green tray, and/or purple tray (each of which is $6) so your kid can mix-and-match colors.