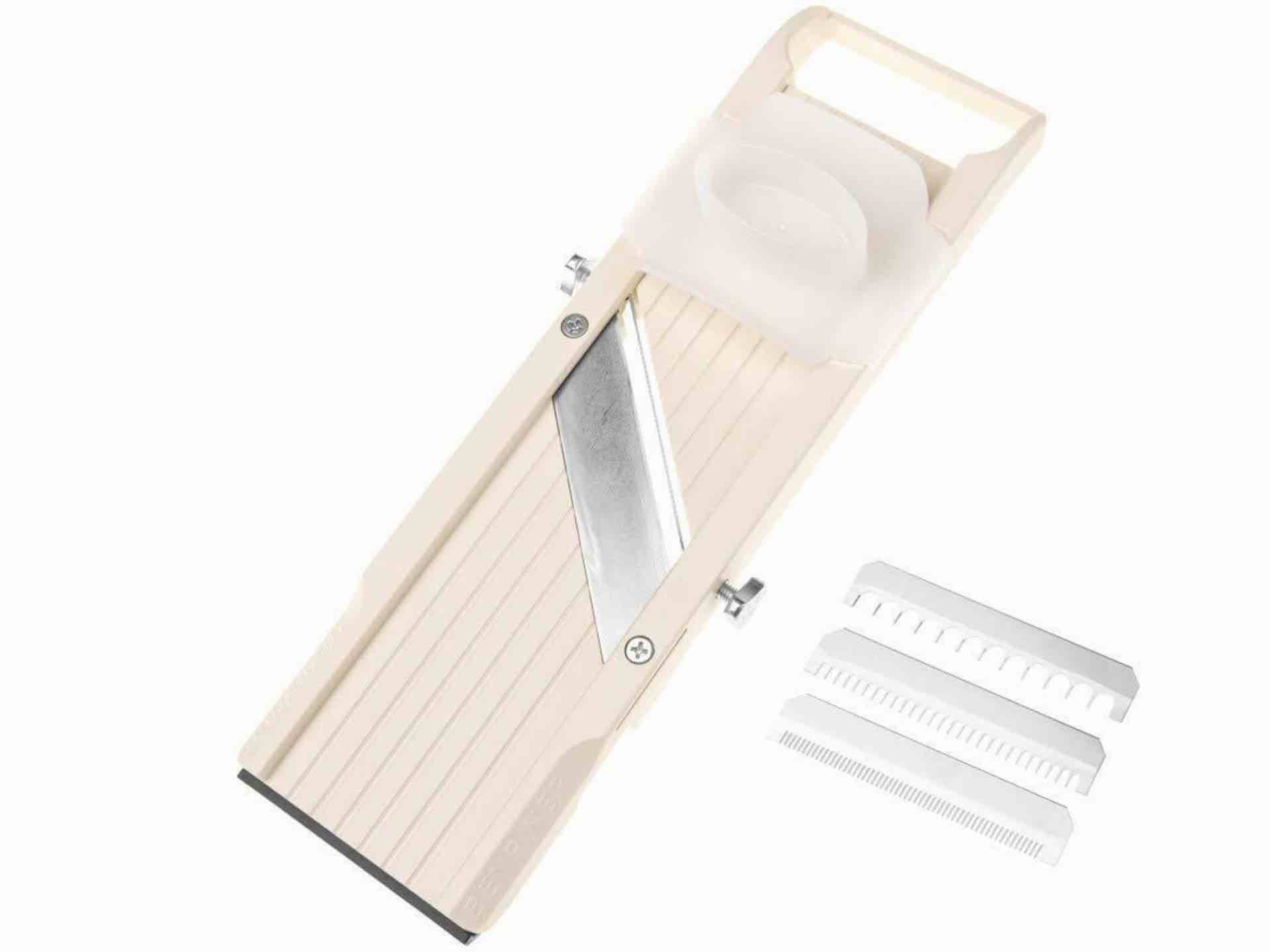 Benriner Mandoline Slicer with 4 Japanese Stainless Steel Blades
A mandoline slicer is one of those tools that, if you can get over the danger factor, can be absolutely indispensable for kitchen prep, at both the home and professional levels. I don't care how good your knife skills are — there's simply no better or faster way to get such clean, ultra-consistent slices and julienne strips of your favorite veggies and hard fruits.
The Japanese-made Benriner mandoline is about as classic as it gets, to the point that even the name "Benriner" has become synonymous with "mandoline" in some circles. They've been making these things since the 1940s, so one should expect nothing less.
The Benriner comes with four different blades (one fixed, three interchangeable) to suit any need:
Straight-edge — For your everyday wide slicing needs, from thin chips to thicker medallions.
Fine tooth — Creates beautifully thin strips, ideal for garnishes and toppings.
Medium tooth — Cuts into moderately narrow yet crunchy strips that you can put in salads or on sandwiches. Also great for making hash browns.
Coarse tooth — Produces chunky french fries, carrot sticks, etc.
Each blade is adjustable within a certain range thanks to the big dial on the underside — a newer design feature that replaces the small adjustment screw of older models. Also included with the slicer is a safety guard that holds the produce in place of your own fingers, protecting you from injury while allowing you to slice all the way down to the end of each piece.
You can get this latest version of the Benriner mandoline in one of two colors: