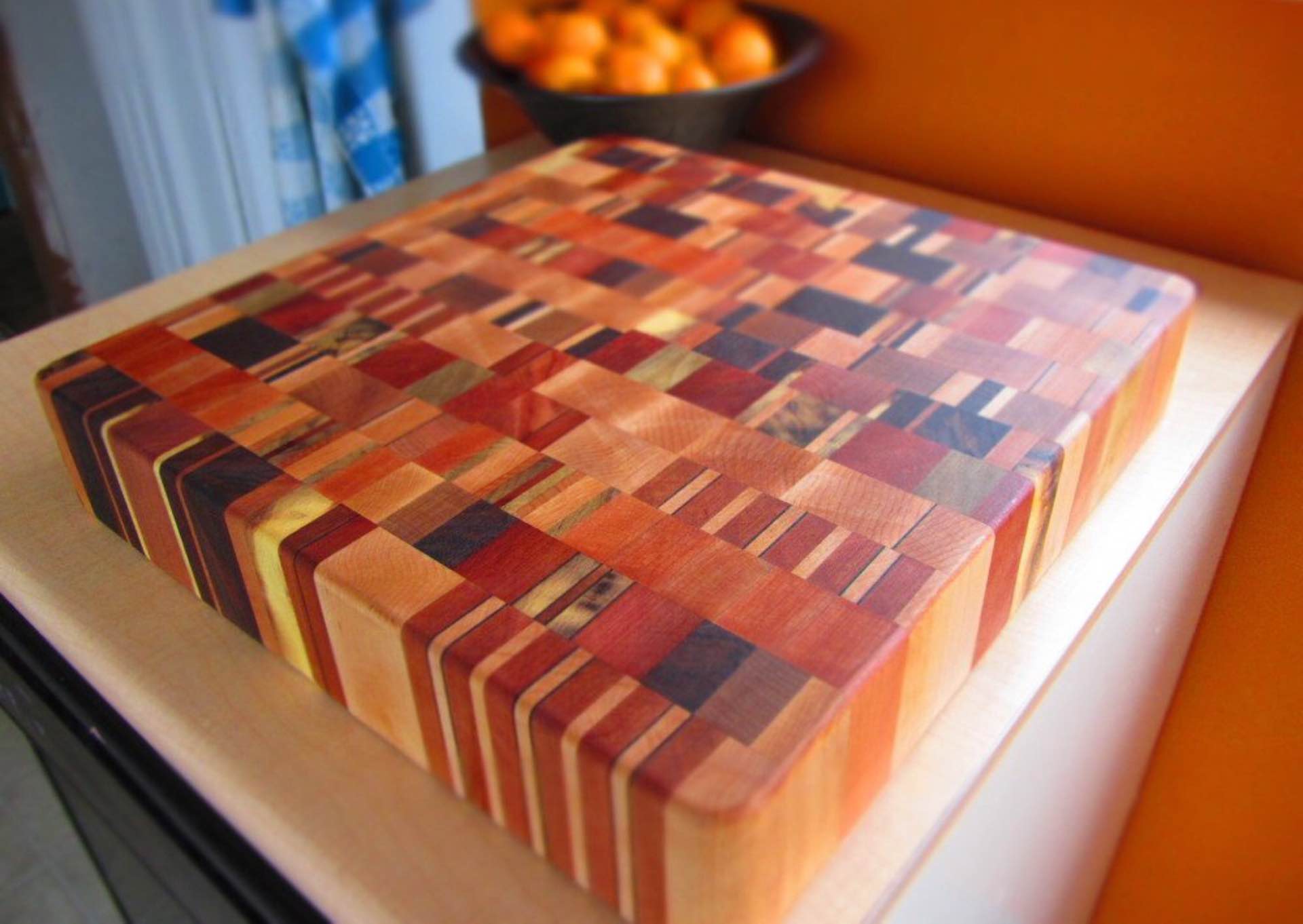 Bengston Woodworks End-Grain Chopping Block
Jeffrey Bengston is a self-taught woodworker from Portland, OR who prefers to give new life to salvaged and recycled wood from decades ago rather than have new trees cut down. The end-grain chopping blocks he produces in his shop are absolutely striking in appearance, and if properly cared for, will last for decades to come.
By its very nature, end-grain wood is "self healing" because you cut downward between the vertical wood fibers, which simply close back up when the knife is taken out. This has the bonus effect of being gentler on your knives over time and keeping the wood intact longer.
Each Bengston chopping block is one-of-a-kind in design, though they do all have inset handles that make them easy to pick up and carry between work surfaces in the kitchen. There are two main sizes to choose from:
Small ($275) — 14″ x 16″ x 3″
Large ($400) — 16″ x 20″ x 3″
He can also do custom sizes if you contact him first. Examples can be seen here and here.