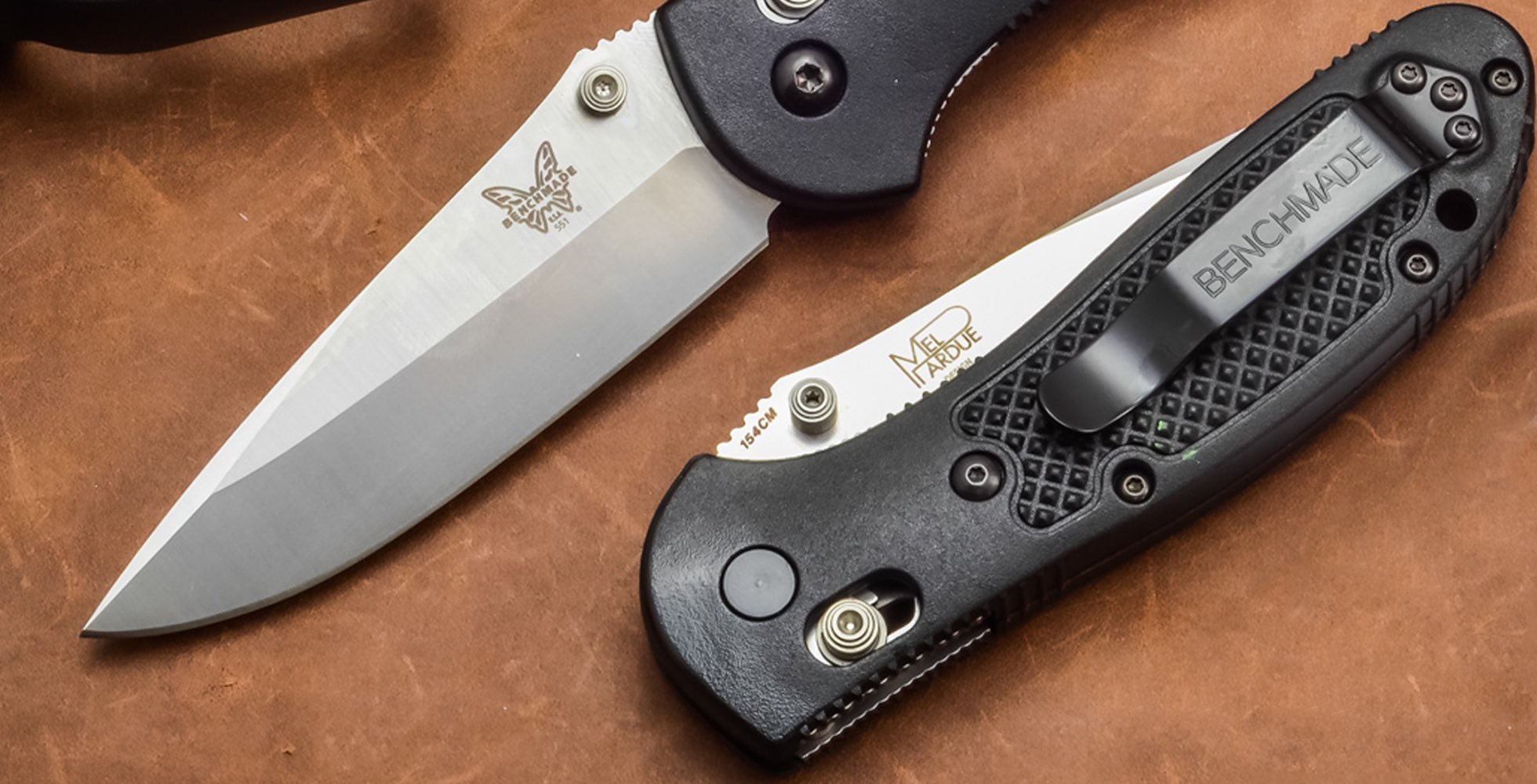 Benchmade Griptilian Knives (Sponsor)
Here's an idea for those tough-to-shop-for dads on Father's Day. The Griptilian knife from Benchmade is a tool that can be carried everyday with astonishing versatility that comes in an array of blade styles and handle colors. With an average price around $100, you will receive a high quality knife that outshines its cheaper rivals with ease.
All Benchmade Griptilian knives are manufactured in the USA, and designed by knife maestro, Mel Purdue. You have several blade styles to choose from: drop-point, drop-point comboedge (part serrated), sheepsfoot or tanto. As one of Benchmade's most popular knives, it is part of the company's Blue Class series.
* * *
Our thanks to KnivesShipFree for sponsoring the site this week.