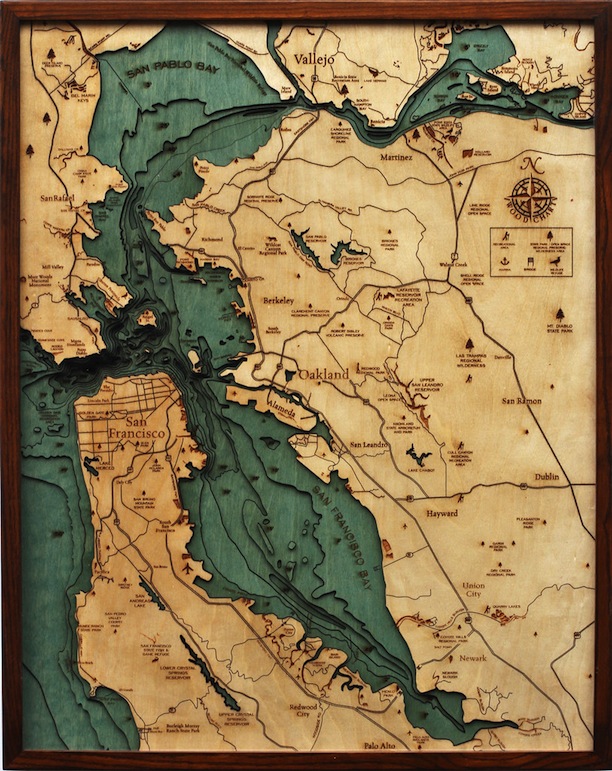 Below The Boat: Laser-cut Undersea Maps
Below The Boat is a collection of laser-cut, wood undersea maps. Starting with data from bathymetric charts, these artists use birch pieces to build a layered look at what's under the surface.
Once complete, the maps are placed in solid-wood frames and protected with a sheet of ultra-transparent Plexiglas.
The one pictured above is of the San Francisco bay. At 25×31 inches, it runs $248. The map shows not only San Francisco, Redwood City, Palo Alto, Oakland, Berkeley, Vallejo, San Rafael Bay, San Pablo Bay, Grizzly Bay, and more, but a detailed view of the the largest Pacific estuary in the Americas.