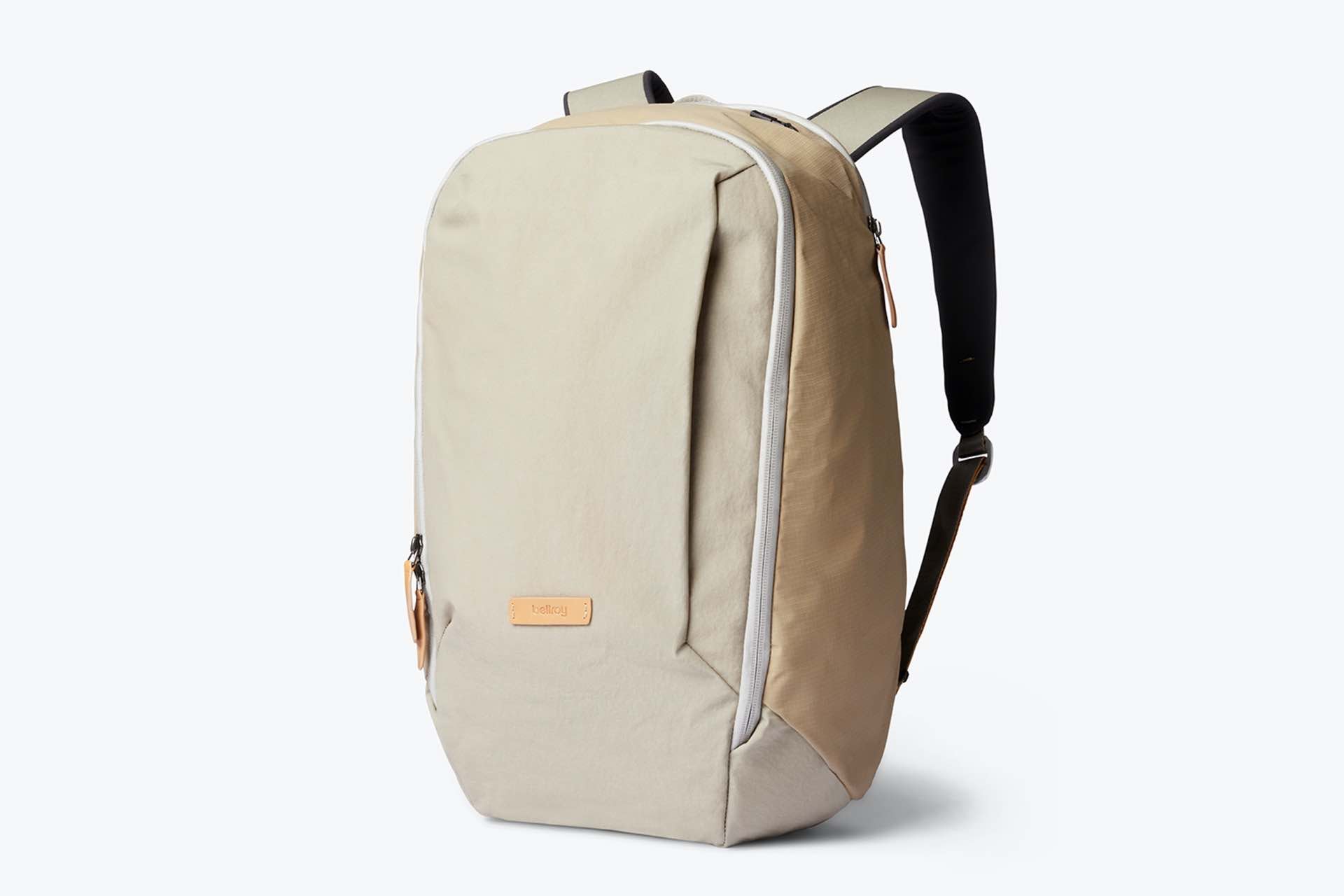 Bellroy "Transit" Workpack
Bellroy's "Transit" workpack is a classy and functional backpack for your daily work/commute/city-exploration needs. It's the smaller, nimbler cousin to the more travel-focused 28-liter model, and while it does have a smidgen less storage capacity in comparison, it's still plenty enough for your everyday carry needs.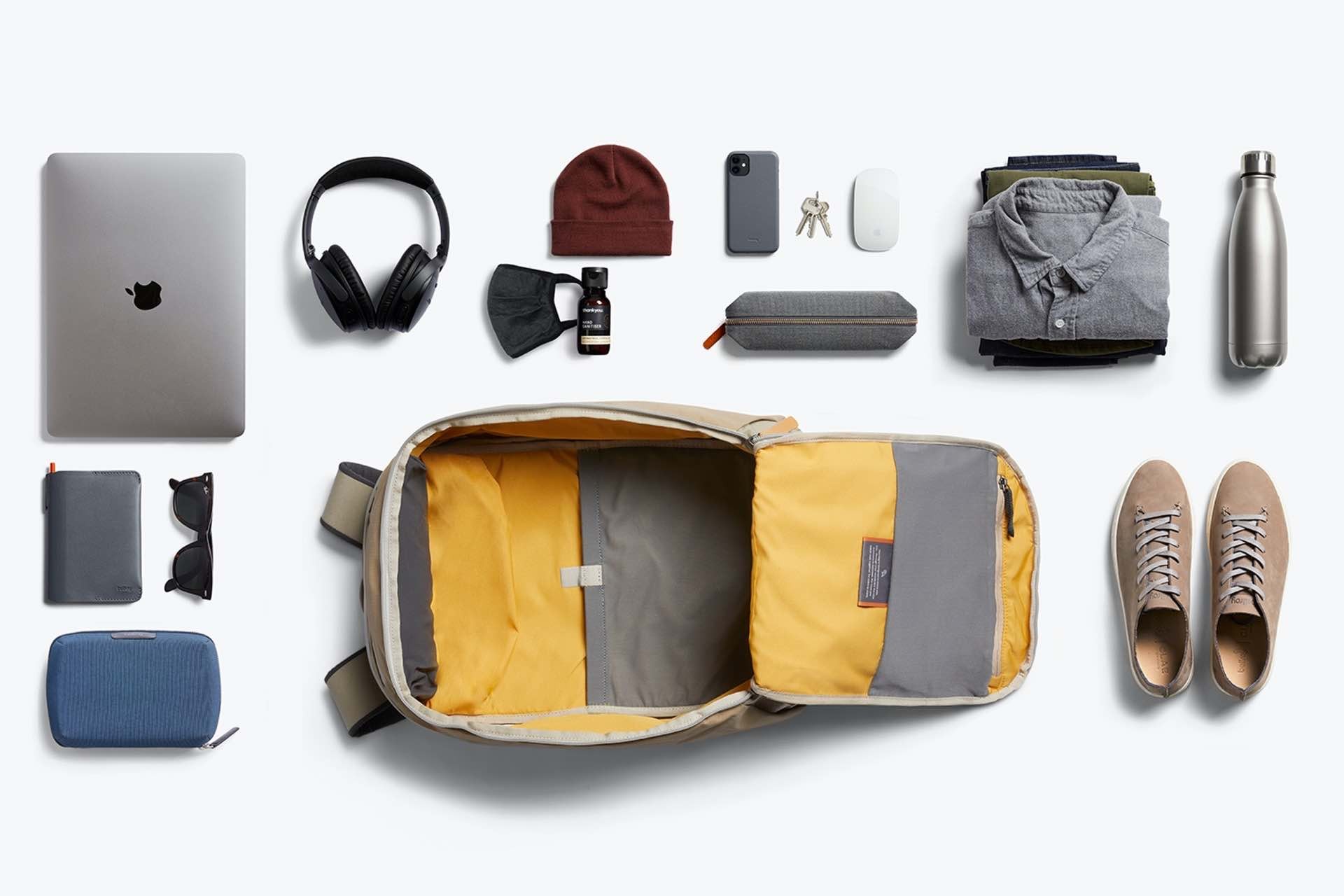 Like all Bellroy bags, the details, construction, and materials are all top-notch — and well they should be, since you're dropping a couple Benjamins to buy the thing.
It's made from environmentally certified leather and water-resistant recycled woven fabric that's lightweight and comfortable enough to tote around all day, whether you're wearing it to work, the gym, or elsewhere.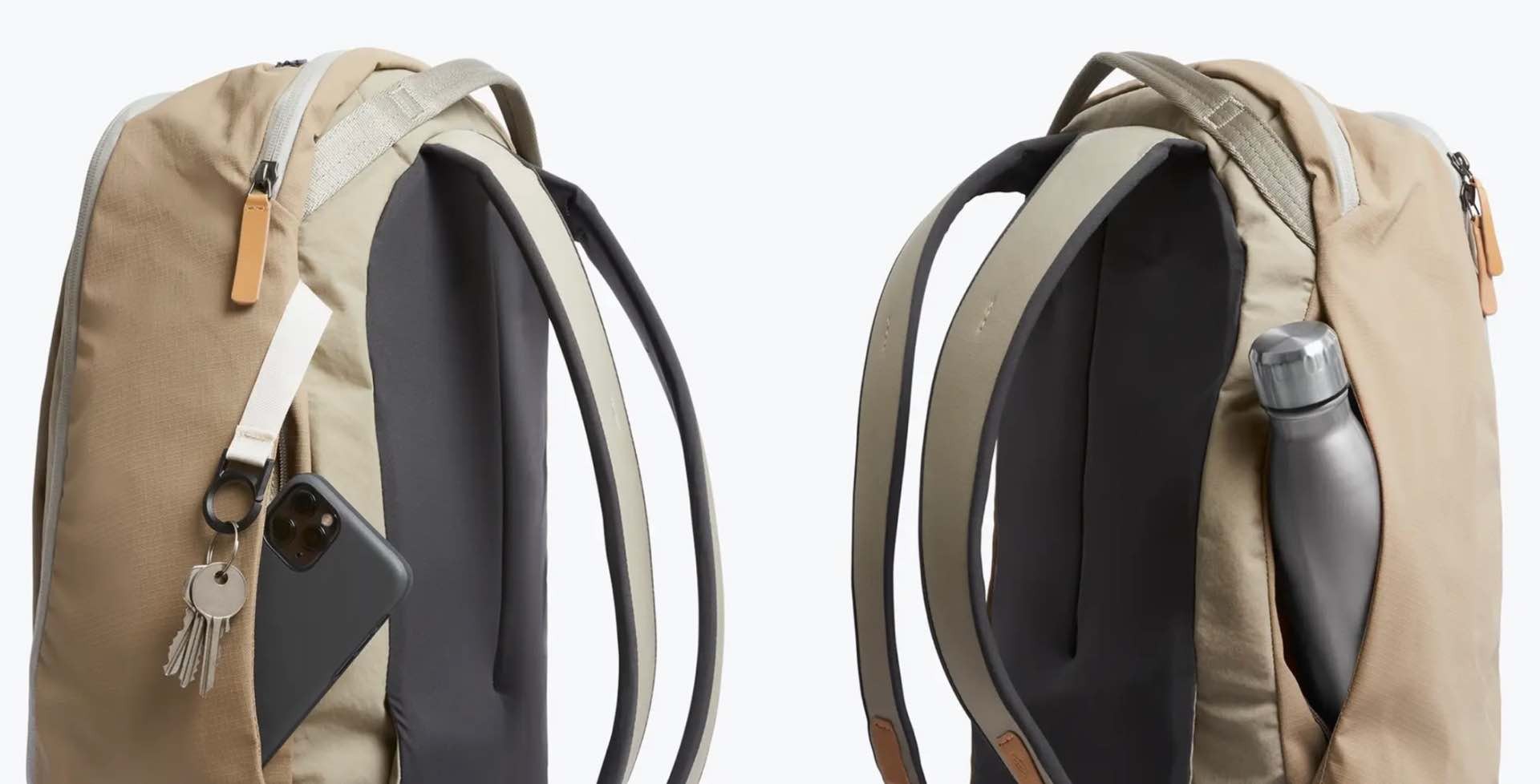 On the top and sides you have hidden zip pockets to keep your wallet, phone, water bottle, or sunglasses stashed out of sight yet easily accessible when you need them. Inside the main compartment is a stretch mesh pocket where you can keep a pair of shoes separate from the rest of your stuff.
The laptop/tablet compartment (which has its own internal storage pouch) is also separated from the main body and is accessed from the top of the bag, so you don't have to rummage through clothes and other stuff to find your work gear and tech accessories.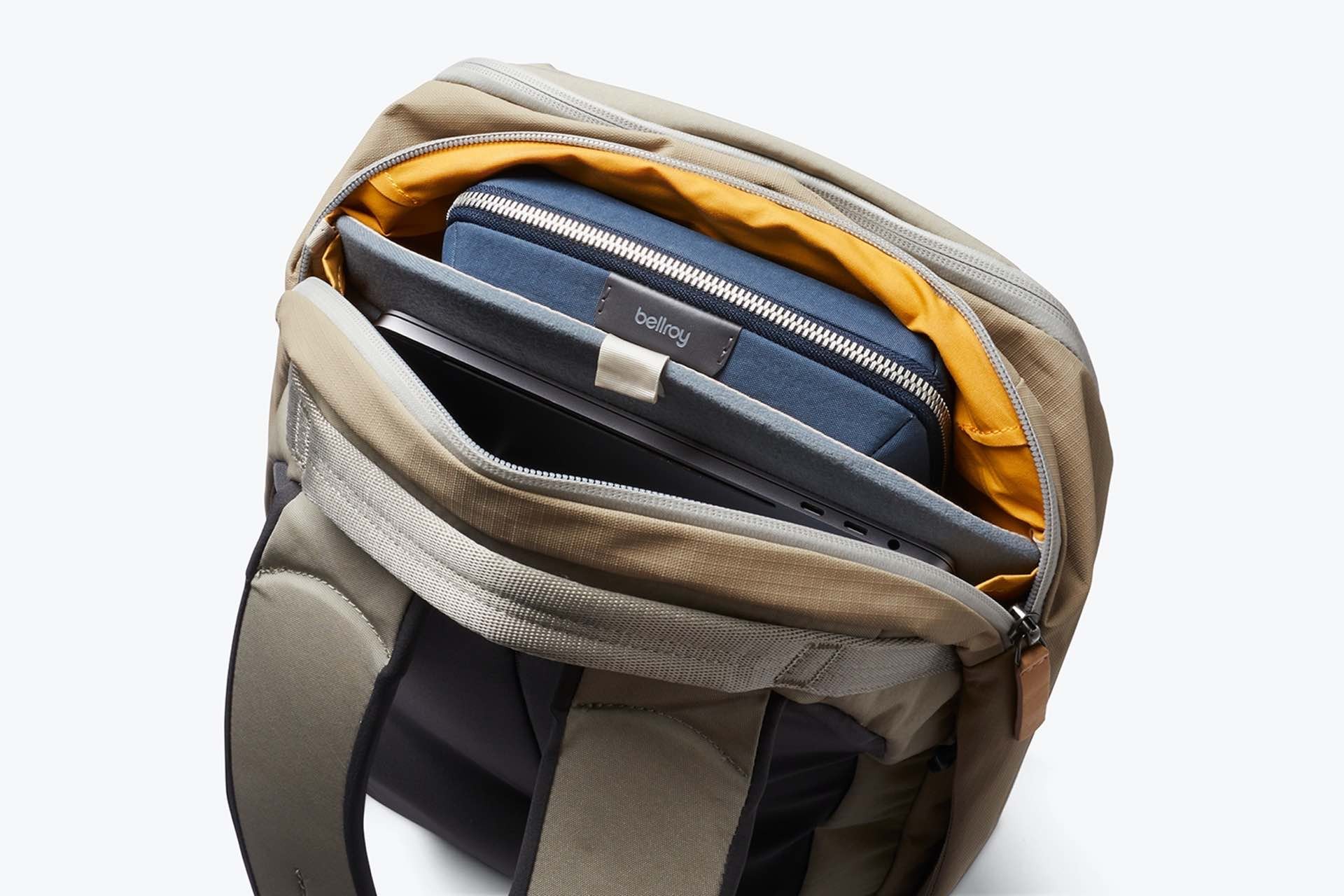 Get the Bellroy Transit Workpack for $199 on Amazon in one of three colors.