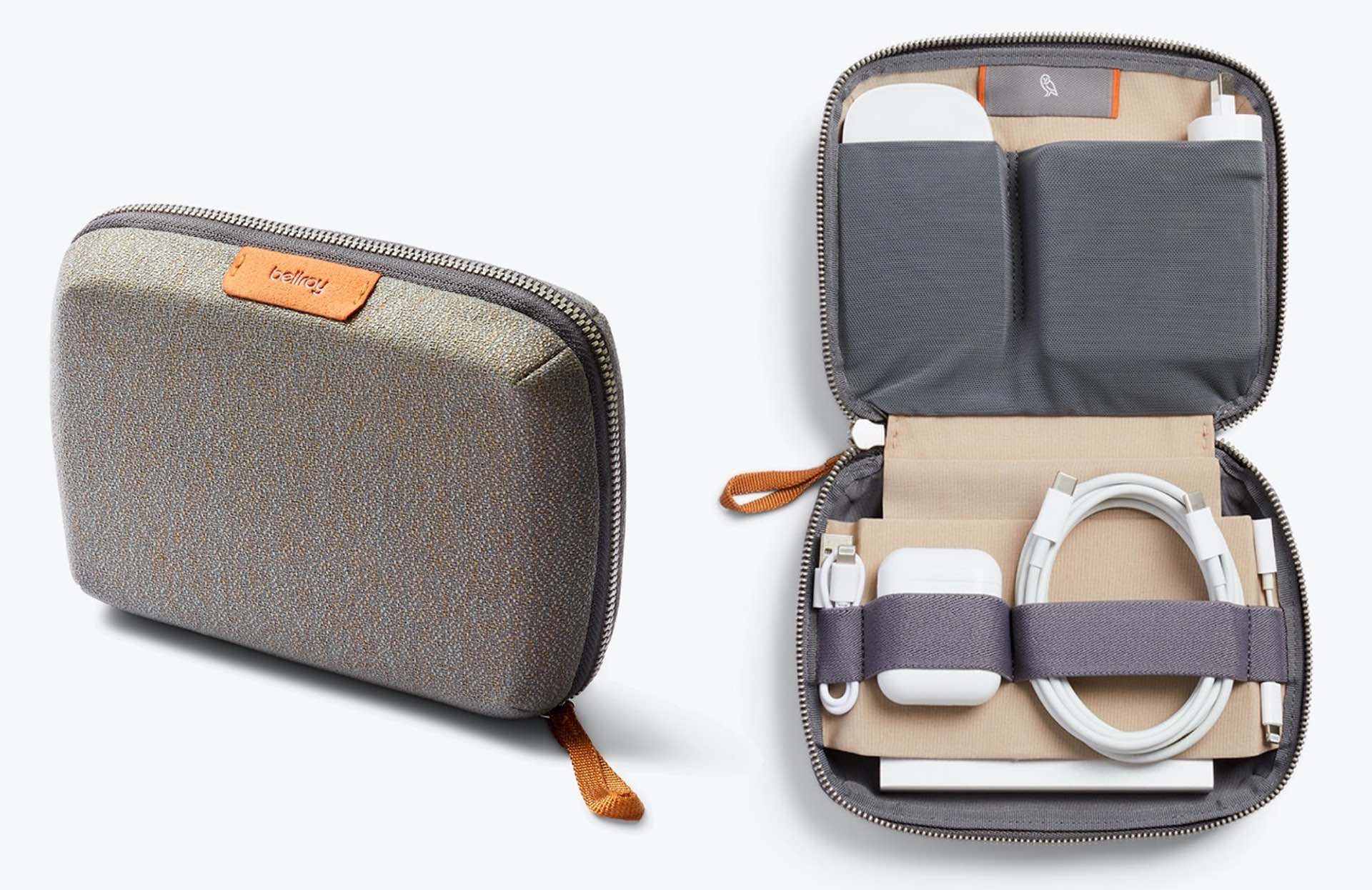 Bellroy "Tech Kit Compact"
Look, the product I'm about to mention is a pretty simple one, so there's no need to belabor the point: Bellroy's Tech Kit Compact is a small and slim zip pouch for all your tech accessories. That's really all you need to know. You want to keep your cables, adapters, dongles, and earbuds neat and organized? This is the organizer for you.
If you really want details, you should know that the Tech Kit Compact's exterior (at least in the "Limestone" colorway) features a water-resistant and pebble-textured material they call Looma Weave, a soft and flexible leather-free fabric made from a blend of 100% recycled plastic bottles and polyester. Here's what the stuff looks and behaves like in the hand:
However, they do also have an environmentally certified leather (aka "Bronze") variant: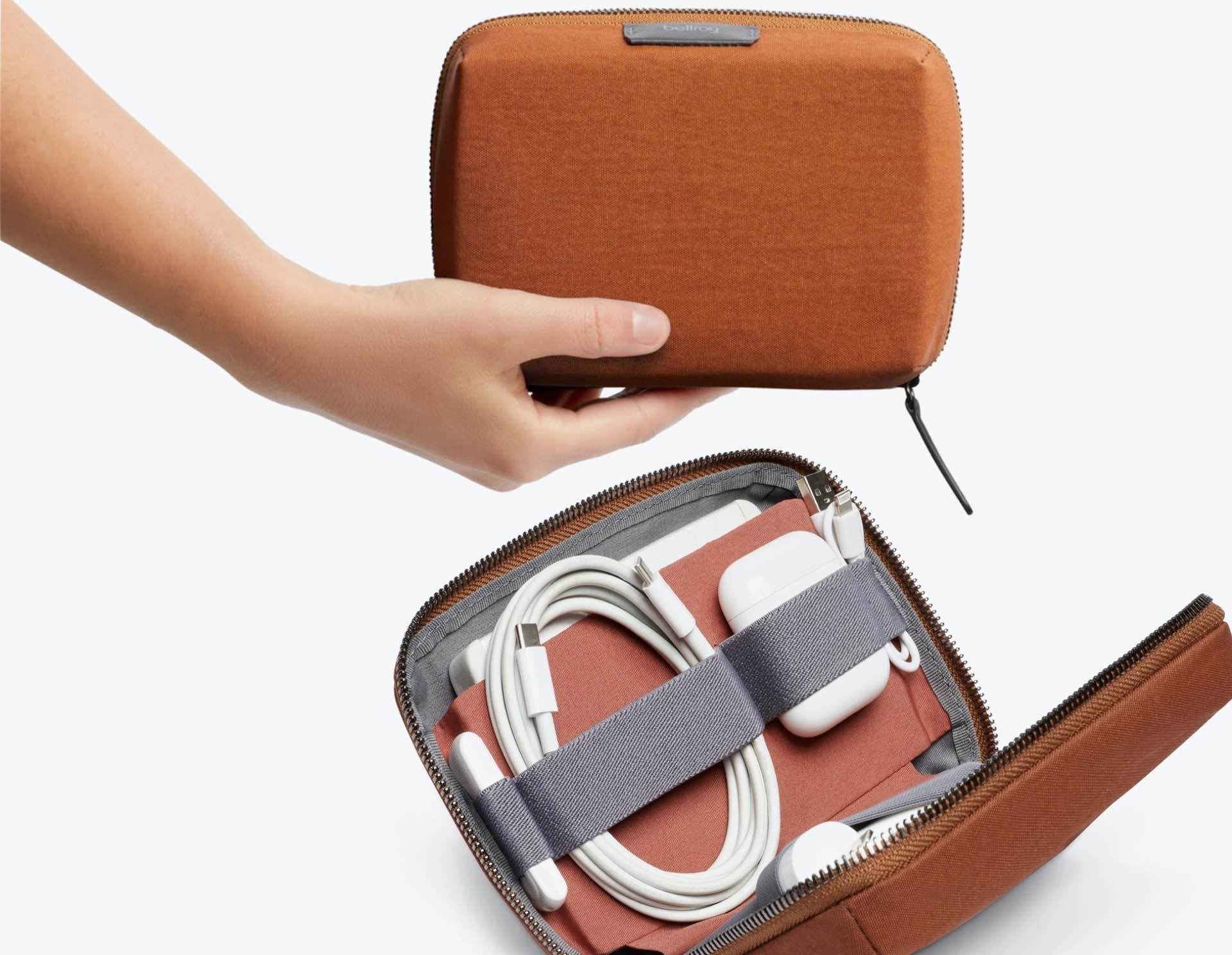 …as well as a "Midnight" edition made from Canva Ripstop (which we've mentioned previously):
The pouch unzips flat for easy access to everything stored inside, all of which is held in place by a combination of stretch mesh pockets and wide elastic loops. There's also a slip pocket with a magnetic closure that's perfect for fitting a power bank into.
All colors of the Tech Kit Compact are $55 on Amazon.