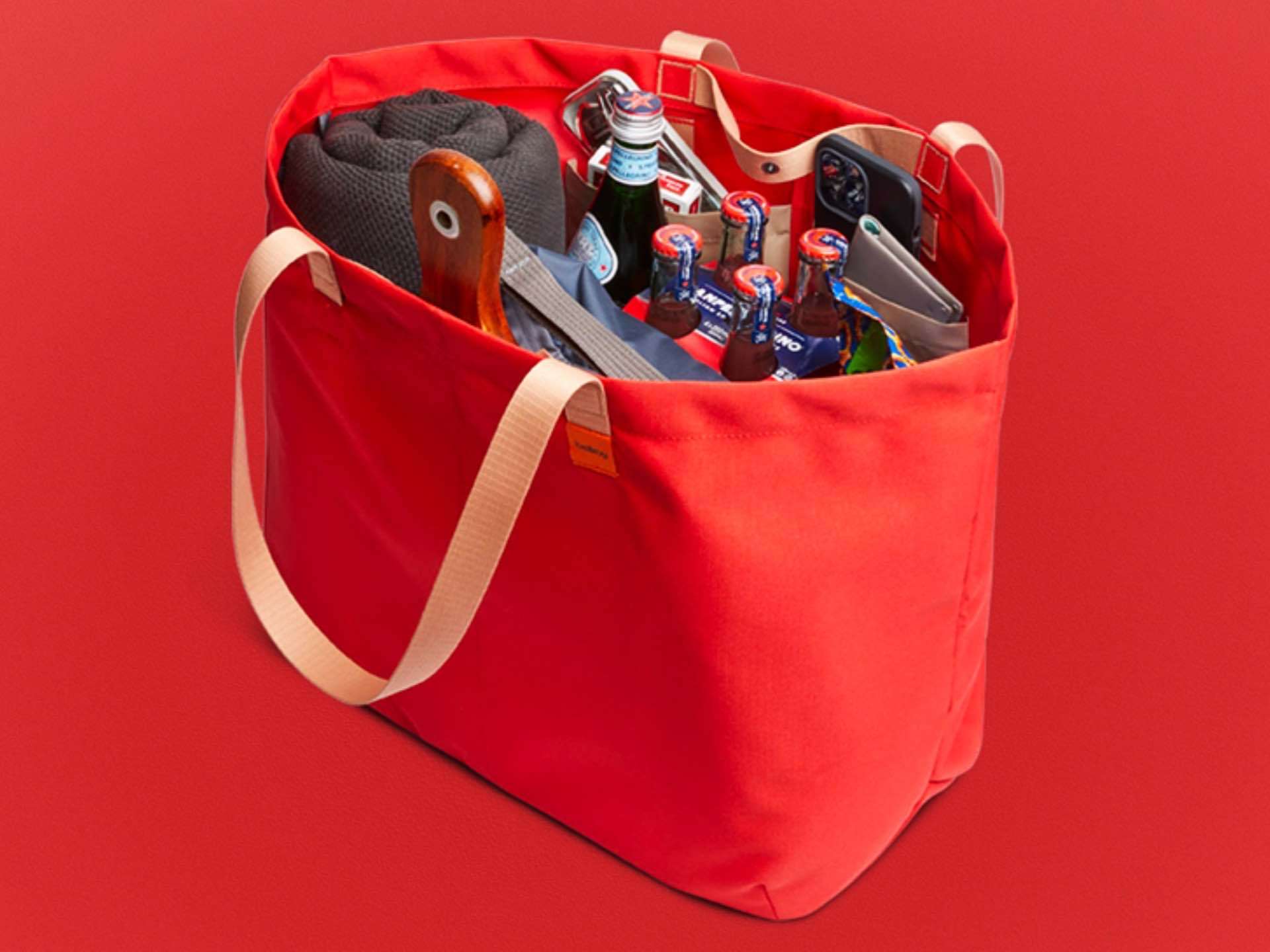 Bellroy "Market Tote Plus" 25-Liter Tote Bag
Bellroy's new Market Tote Plus takes everything that made the original Market Tote awesome and made it…well, bigger. They've expanded the storage capacity from 15L to an even more generous 25L, making it perfect for beach days, big shopping hauls, overnight/weekend trips, packing all the toys and essentials your kid might need for a babysitter, and more.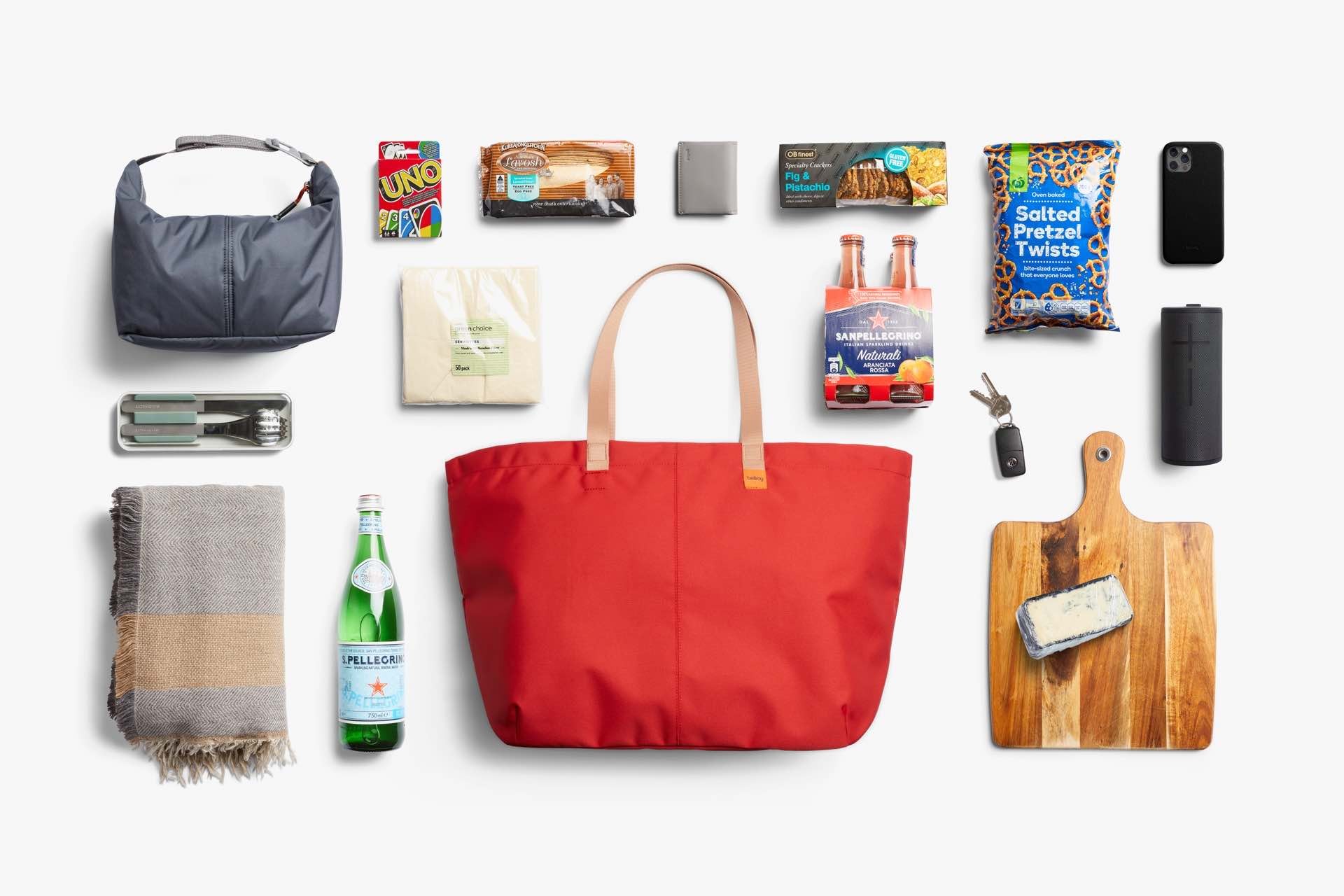 What makes the Market Tote Plus awesome is that it can stand open and upright during packing, is easy to grab on your way out the door (using either the long shoulder straps or the shorter grab handles), and when your adventure of the day is over, it folds into a flat square for easy stowaway storage.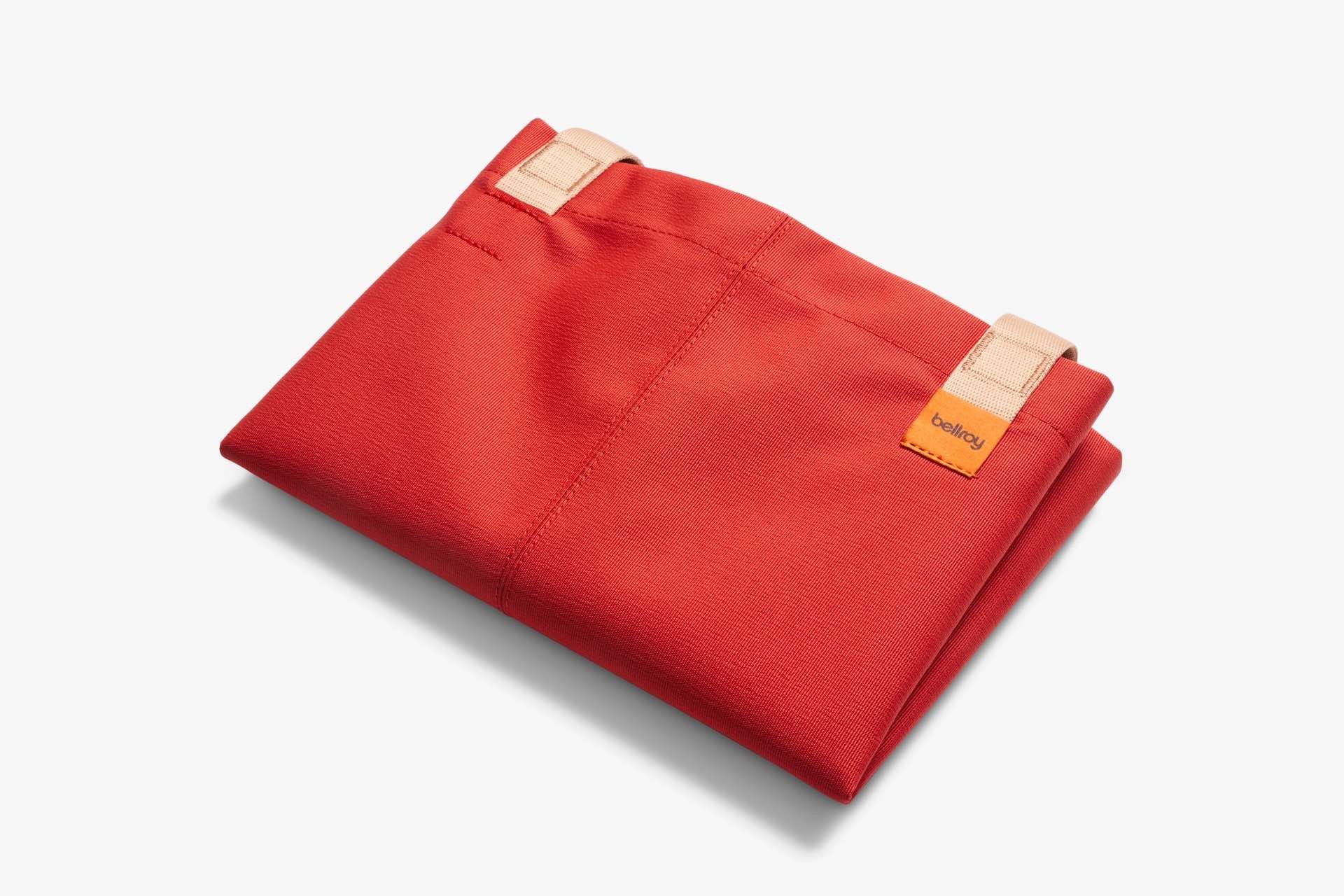 Moreover, they've also considered a few finer details worth your attention, like the way those short grab handles can snap together to hold everything inside, the pair of internal slip pockets for holding precious/squishable/easily lost items up above the bag's larger contents, and their use of recycled woven fabrics that help keep plastic water bottles from sitting in landfills.
This clever tote is a big upgrade on most reusable shopping bags you've used in the past, and it comes in a spectrum of vibrant, summer-ready colors. Get the Market Tote Plus for $49 on Amazon in your choice of "Hot Sauce" red, Copper, "True Blue", or Black.