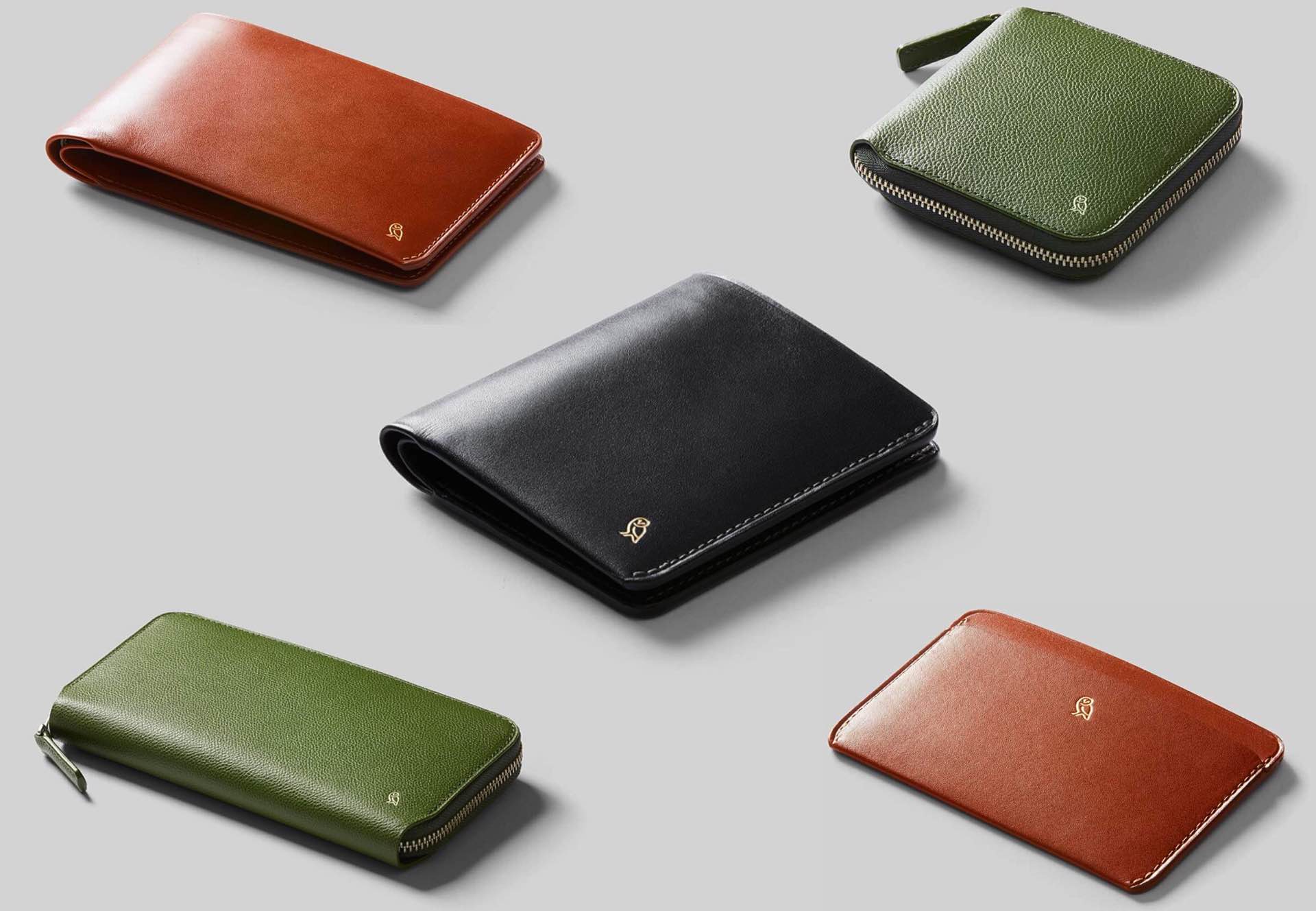 Bellroy "Designers Edition" Wallet Collection
On the recent topic of Bellroy, the Melbourne-based wallet design studio also unveiled their "Designers Edition" collection a few weeks ago, featuring five beautiful wallets designed with premium top-grain leathers, metallic accents, and minimalist forms. Our own reviews editor Josh Ginter put it well: "Not sure you are going to find a nicer set of wallets. Anywhere. Ever."
The wallets are:
Note Sleeve DE ($170) — Like their signature Note Sleeve wallet, the DE version comfortably holds up to 11 cards — 3 of which can be put into quick-access slots of their own while the rest live together in the wallet's ingenious pull-tab slot — plus a few flat bills.
Travel Wallet DE ($220) — Like their original Travel Wallet, the DE version is designed to hold your cash and travel documents. It holds up to 10 cards comfortably, fits most passports — excluding German and Irish — and comes with a micro pen (plus refills). There are even a couple of tiny hidden slots next to the pen slot for stashing a SIM card and SIM card tool.
Zip Wallet DE ($190) — Opens up to reveal a three-quarter pocket for bills, a wrapped leather pocket for coins or business cards, and two quick-access card slots.
Folio Wallet DE ($250) — Unzips to reveal slots for 12 cards, two sections for bills, a section for coins, and space for your passport or iPhone (even the 6 Plus and 7 Plus models).
Card Slip DE ($100) — A super minimalist piece that holds up to 6 cards and folded bills.
In this interview on Carryology, Bellroy designer David Hanna shared some details about the ideas and processes that went into producing the DE line:
I'm drawn to details; details for me are the DNA of a product. They are the sum of all of those little beautiful elements that make something aesthetically pleasing in the end result. Here in the lab, and with some other techniques, we were able to change the way that we glued and assembled the parts. We removed a lot of the defaults of the leather world and the manufacturing, the wrapped and rolled edges. We were able to do flat, clean cut edges that have bonded with that stitch line. And we were able to remove a lot of the stitches.
Check out the "Designers Edition" page at Bellroy for more details and to make a selection.