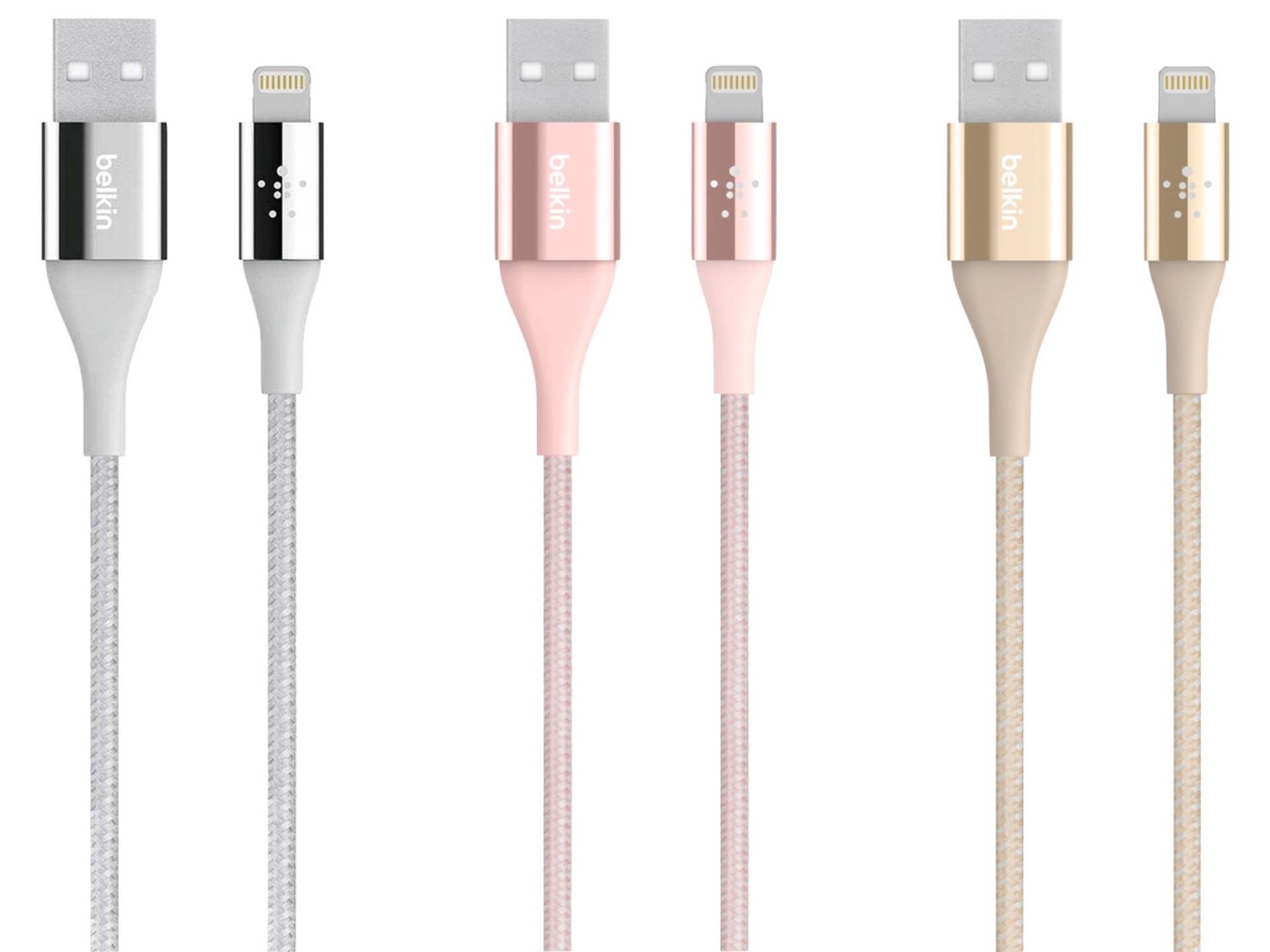 Belkin MIXIT DuraTek Lightning-to-USB Cable
Looking for a more durable Lightning cable than what Apple gives you in the box? Check out Belkin's MIXIT DuraTek Lightning-to-USB cable, which borders on indestructible. The wiring is reinforced with aramid fibers for added toughness and abrasion-resistance, and then further strengthened by an outer jacket of double-braided nylon.
Even the wire insulation they used is highly flexible to minimize friction within so the cable isn't damaged when you bend it (the bane of every Apple cable I've ever owned), and the juncture point between the cable and connector head has added length and flexibility to help absorb stress in the same way.
The MIXIT DuraTek cable measures 4 feet (1.2 meters) long and comes in the three colors you see above:
If you're thinking, "What about a Lighting to USB-C" option? Don't worry, they've got you covered there too, although the feature set isn't entirely 1:1.