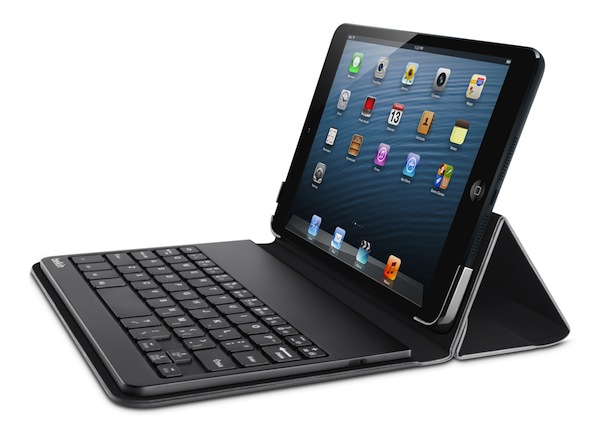 Belkin Keyboard Case for iPad mini
My enthusiasm is strong for the iPad mini. Like the iPad before it, though, I don't like doing long-form typing on it. The Belkin Keyboard Case packs a physical keyboard in a sleek case. Simply open it up, flip on BlueTooth and start writing.
There are lots of such keyboards for the full-sized iPad, and this is one of the first I've seen for the mini. The guys at Belkin build great stuff, so this should get the job done quiet nicely.
The new keyboard dock runs $79, and is for sale now.