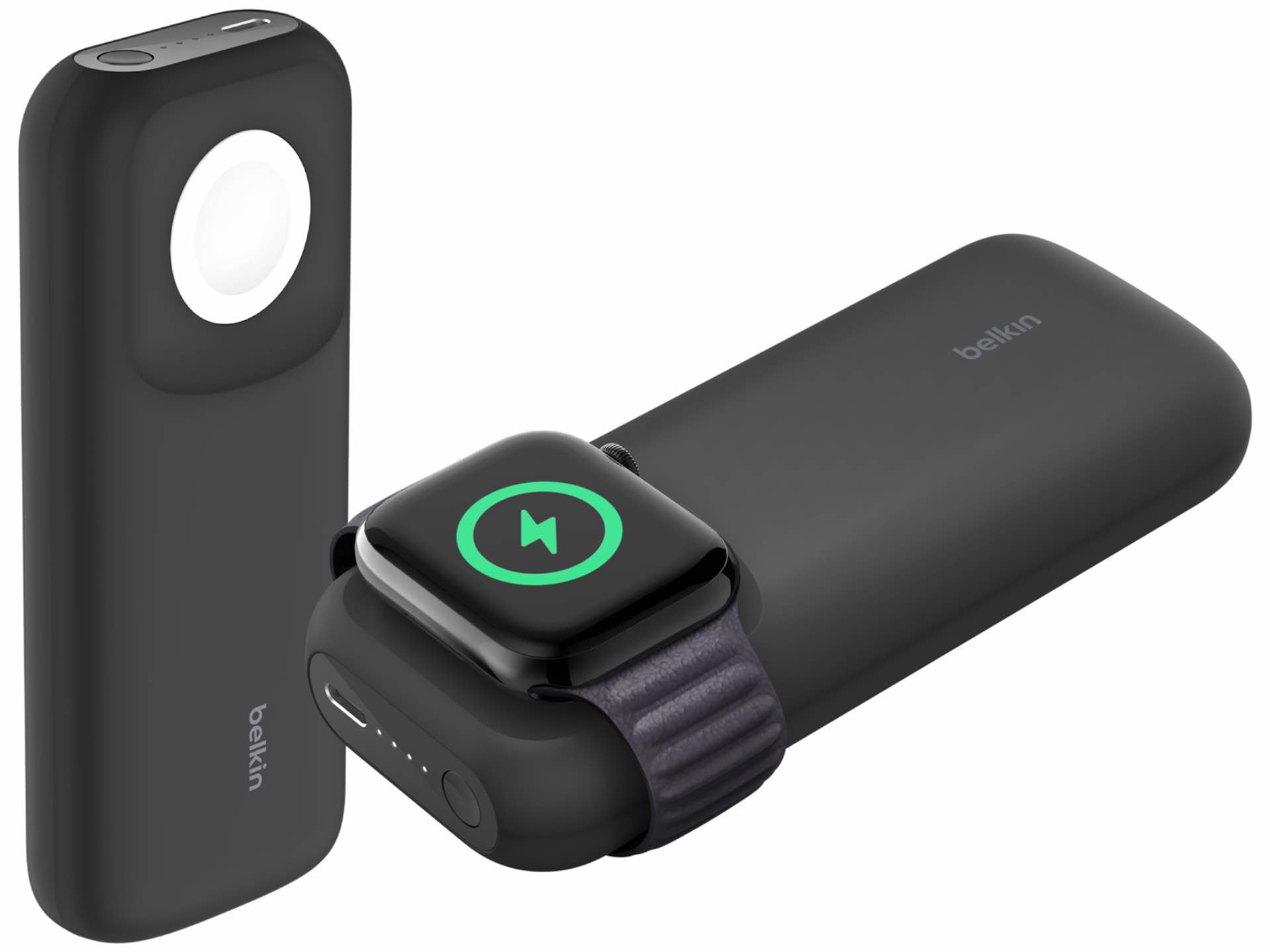 Belkin "BoostCharge Pro" Fast Wireless Charger for Apple Watch + 10K Power Bank
Charging an Apple Watch on the go can be a bit of a pain sometimes. At home you might have access to a nifty charging dock, or maybe you have one of those docks that can be powered by an iPad's USB-C port. But what if you're out and about with neither of those things nearby?
That's where Belkin's BoostCharge Pro BPD005 portable charger comes in handy. It's a 10,000mAh power bank that has an Apple Watch charging puck built into one end. Just click your watch onto it and it'll charge from 0–80% in about 45 minutes — no clunky cable or tablet port required.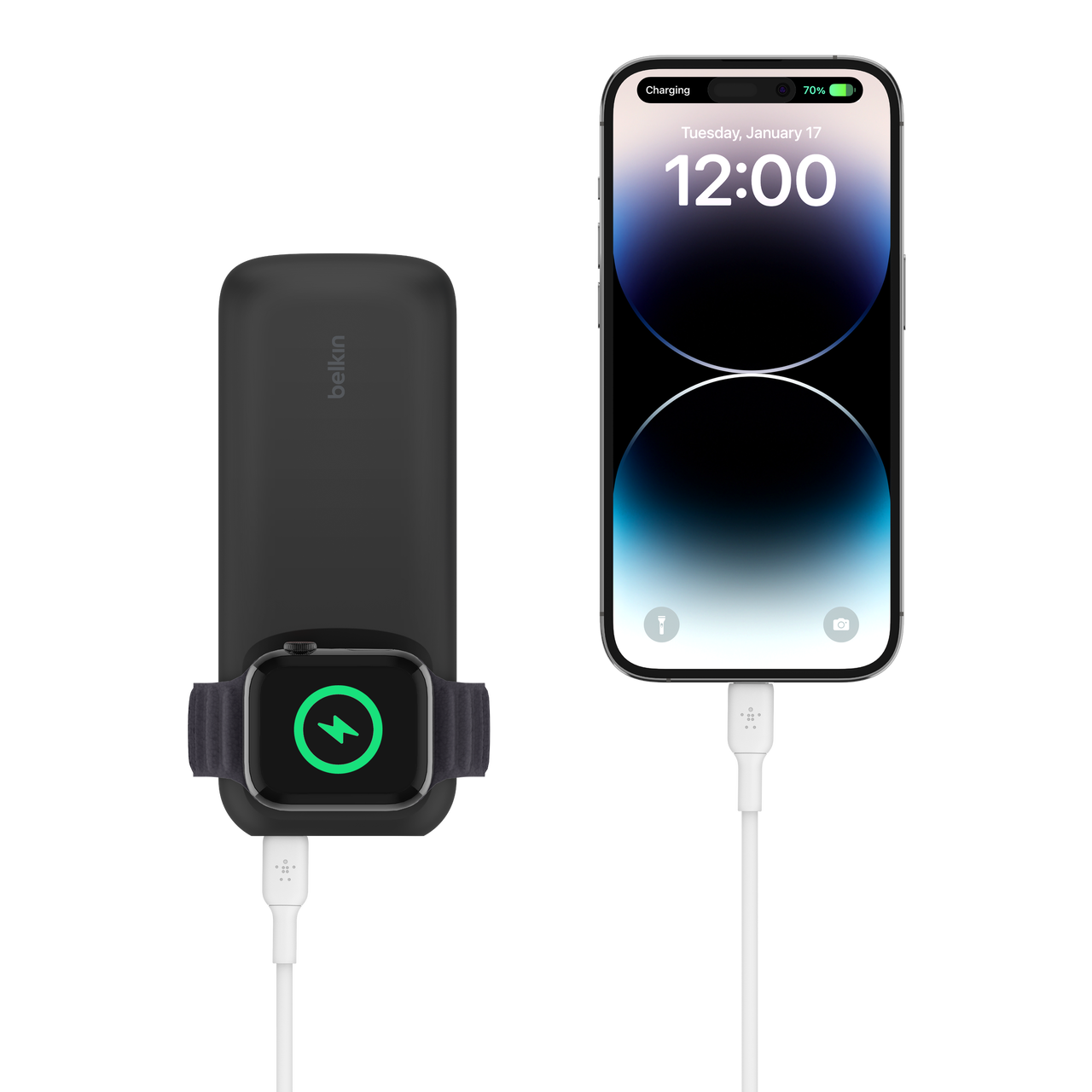 While your Apple Watch wirelessly charges at 7.5W, you can plug your iPhone into the USB-C port to simultaneously fast-charge it at up to 20W. The charging puck also supports pass-through charging so your watch (or AirPods Pro case) can be charging while the power bank itself refills.
This is a superbly handy gadget to keep in your day bag, and you can get it for $100 on Amazon.