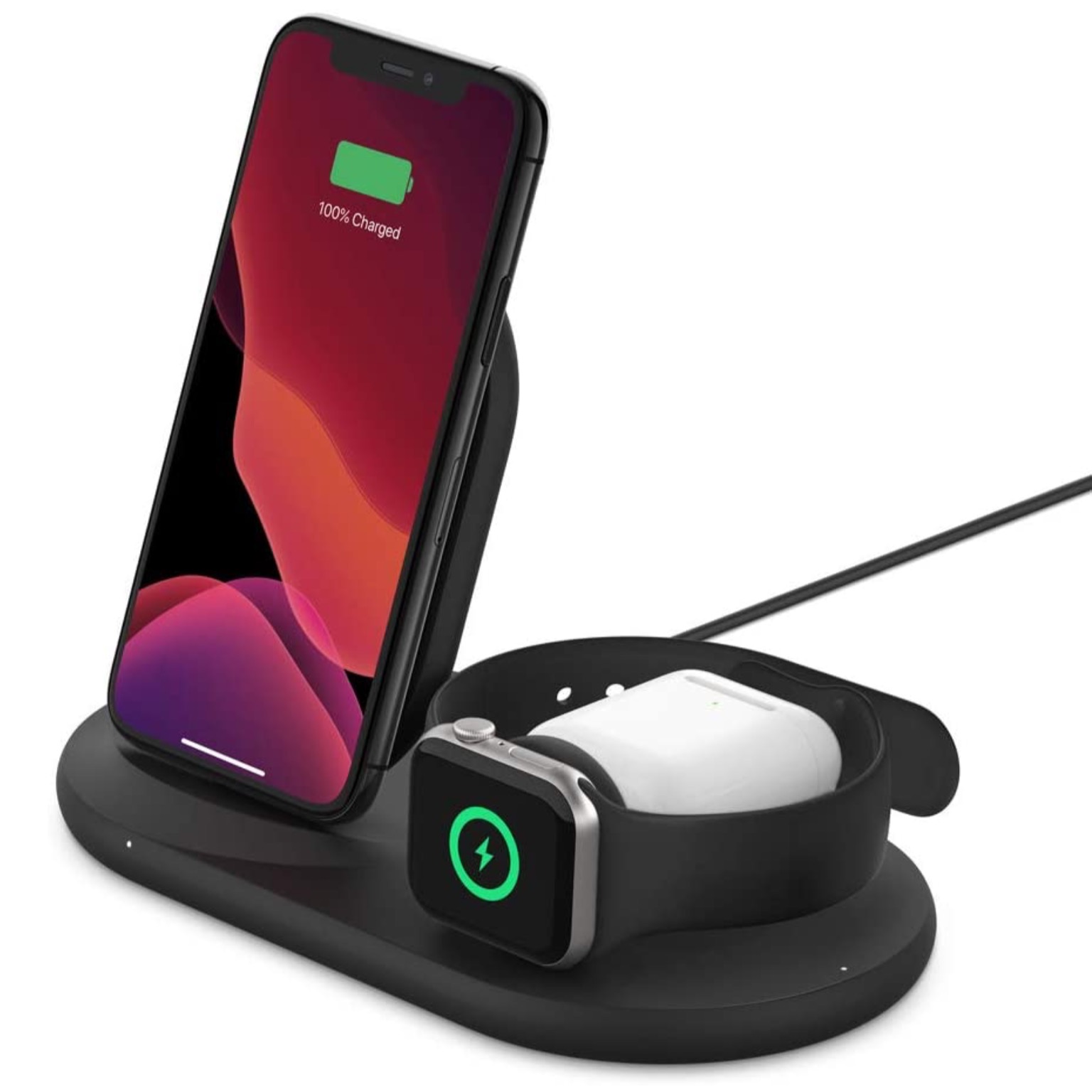 Belkin "Boost Charge" 3-in-1 Wireless Charger for iPhone, Apple Watch, and AirPods
Belkin's 3-in-1 wireless charging station is a nifty way to wirelessly charge your iPhone, Apple Watch, and AirPods all at the same time.
What makes this charger so nice is that, instead of merely giving you a flat pad where you have to manually align your non-Watch devices, this charger reserves special places for each one — an angled stand for the iPhone, and a divot for the AirPods — so you can do it all without even looking.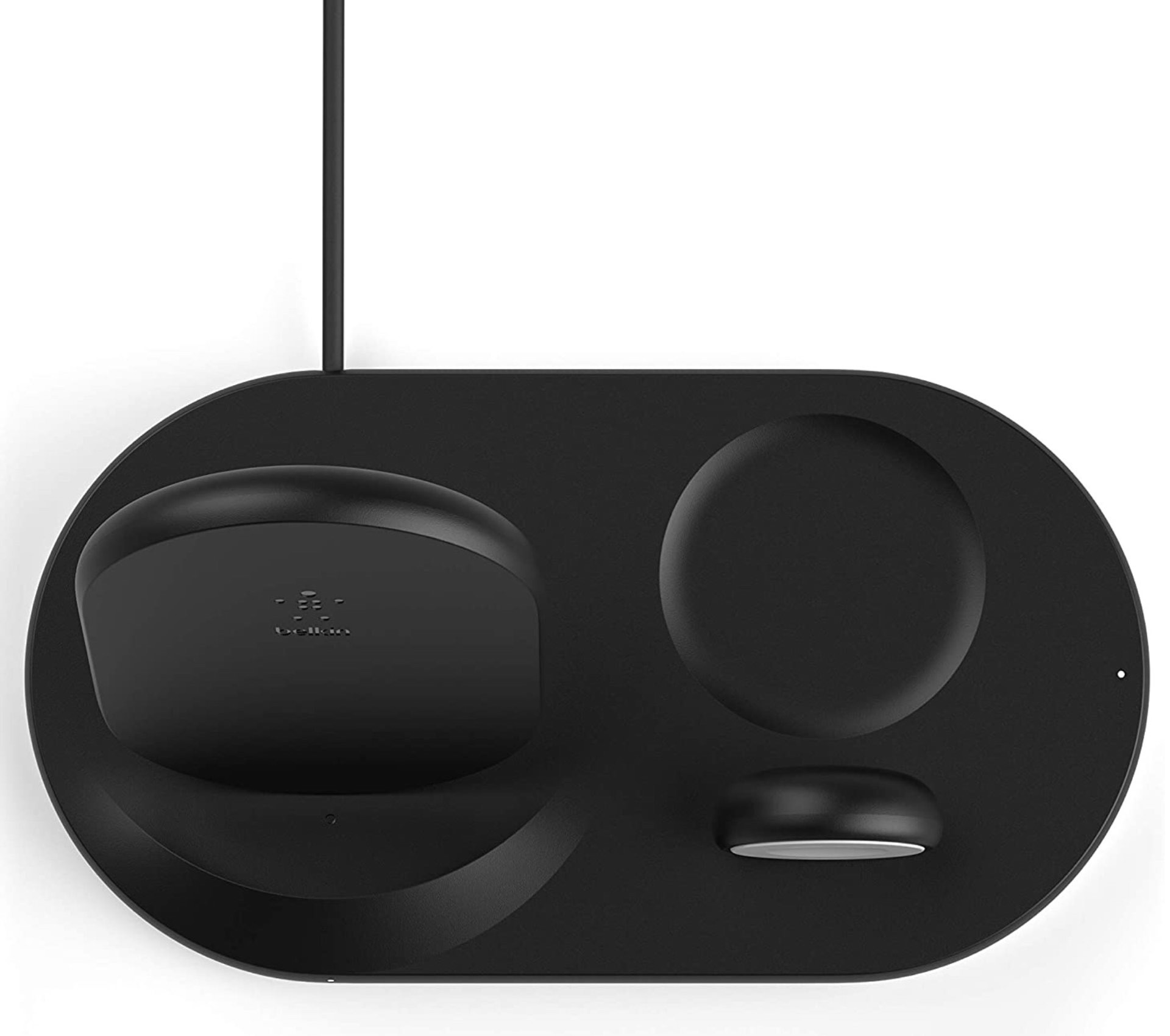 The iPhone stand in particular is useful because you can comfortably continue looking at the screen while it charges upright. And, since the Apple Watch charges in landscape orientation at the front of the station, you can conveniently use its nightstand mode as an easily viewed alarm clock on your bedside table.
Get this 3-in-1 charger in black or white for $108 on Amazon.