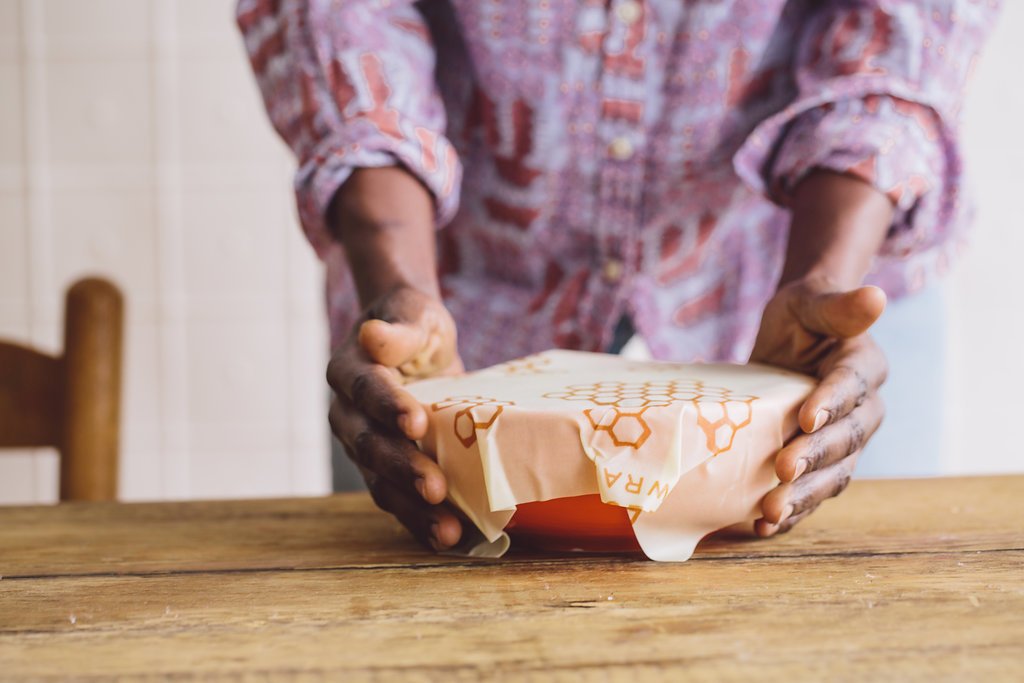 "Bee's Wrap" Reusable Beeswax-Infused Food Wraps
Bee's Wrap is a Vermont-based company that's spent the last 8 years creating a natural, reusable alternative to plastic wrap for food storage. These wraps are essentially thin sheets organic cotton fabric coated with a mix of sustainably sourced beeswax, organic jojoba oil, and tree resin.
What makes the wraps so special is that they're made malleable by the simple warmth of your hands as you wrap them around foods and over container openings, then hold their shape after a few seconds of cooling, forming a seal to keep the contents fresher, longer. Moreover, the beeswax and jojoba oil lend natural antibacterial properties to each wrap to help out on the freshness front.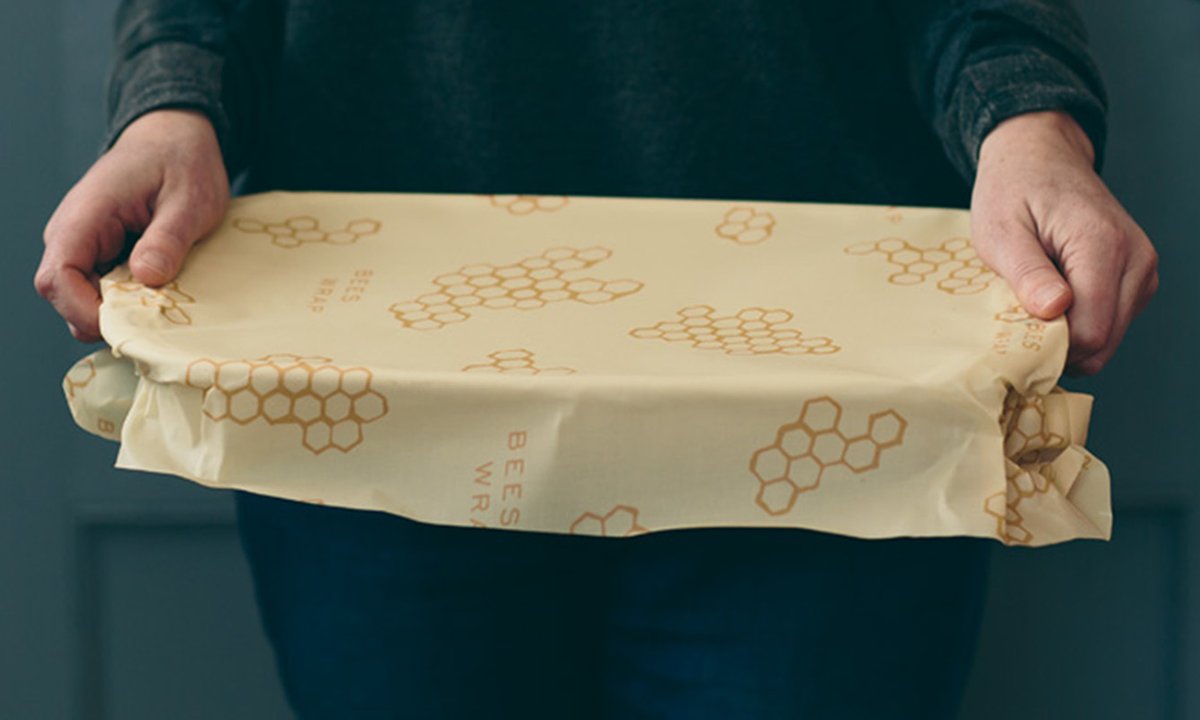 They're perfect for wrapping sandwiches, loaves of bread, hunks of cheese, veggies and fruit, fresh herbs, and baked goods. (Note: Using with raw meat is not recommended.) The larger ones also work great over the tops of bowls and casserole dishes.
When its job is done, you can wash each wrap with cool water (seriously, don't use heat!) and mild dish soap, let it air dry, then fold and store for reuse later.
You'll get a good year or so out of each wrap, after which it'll wear thin and stop sticking to itself so much — but that's okay, because Bee's Wraps are totally compostable, or you can use them as nice firestarter material. Can't say that about plastic wrap.
They've got a bunch of wrap sizes and patterns to choose from, but if you're just getting started, I'd say go with the basic 3-pack assortment ($18), which has a small, medium, and large. Or if you're already wanting to go all-in, they've got a 7-piece variety pack ($42) that'll probably cover all your needs.