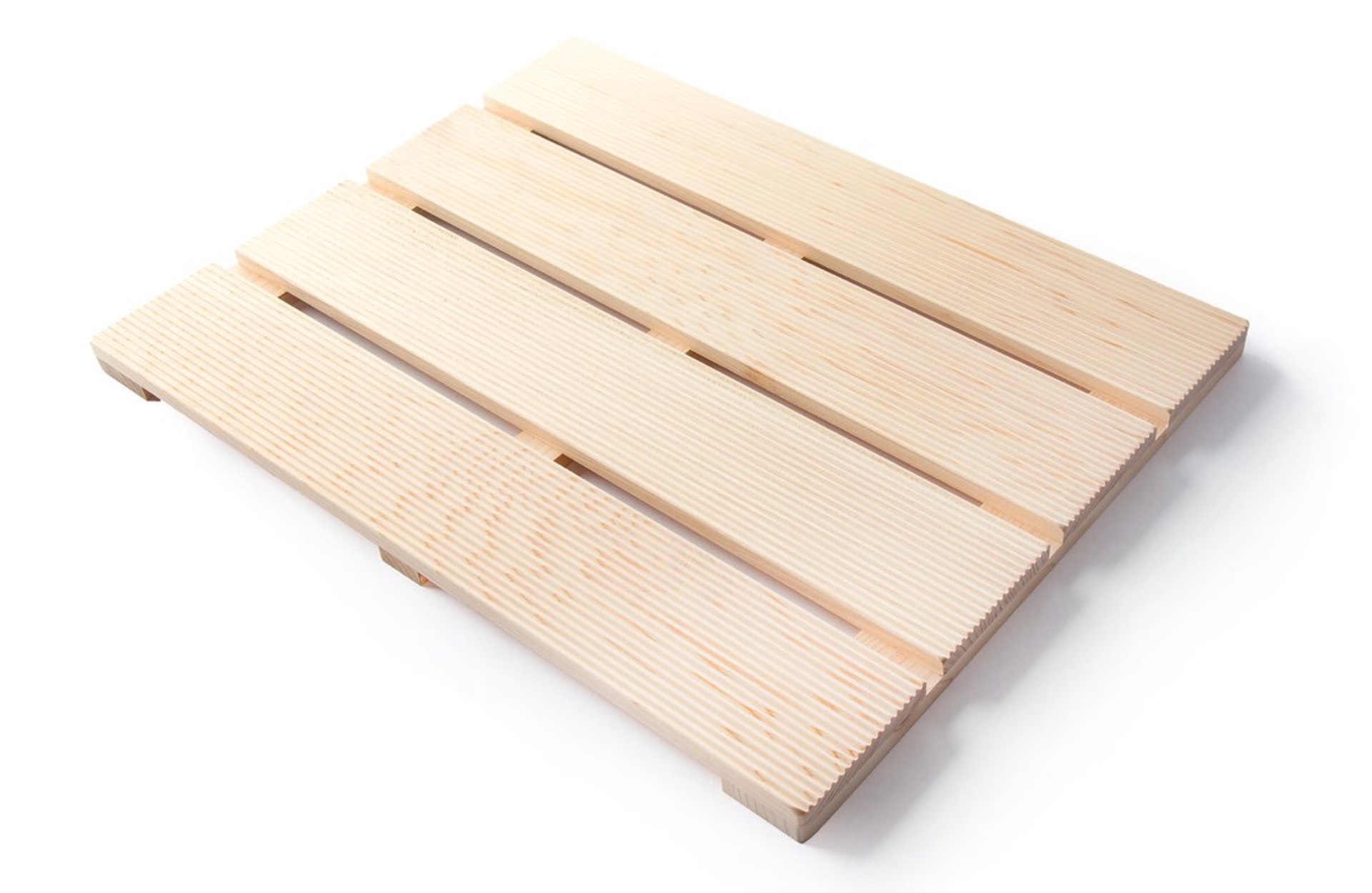 Bee House's Hinoki Wood Bath Mat
I'm not a fan of typical cloth bath mats. They wear out and get all grungy over time, and it seems like no matter how hard you try to keep from dripping all over them, they still end up smelling mildewy and gross, adding more laundry to my life and thus more headache. Bee House's hinoki wood bath mat is a great solution to this problem.
Hinoki is a kind of Japanese cypress wood that is prized for its resistance to humidity and natural antibacterial properties. It also smells incredible. Step onto a hinoki bath mat like you would any other, and not only will it dry quickly after, it will make your bathroom look and smell awesome.
Now, if you're the type of person who doesn't dry off much before getting out of the shower, leaving a sopping trail everywhere you go for a while afterward, a) I don't understand you people, and b) this might not be the bath mat for you. The hinoki wood itself will still dry quickly, and a little water underneath will evaporate through the wood's slats, but you don't want a big puddle collecting under there.
Get this hinoki bath mat for $68 on Amazon.