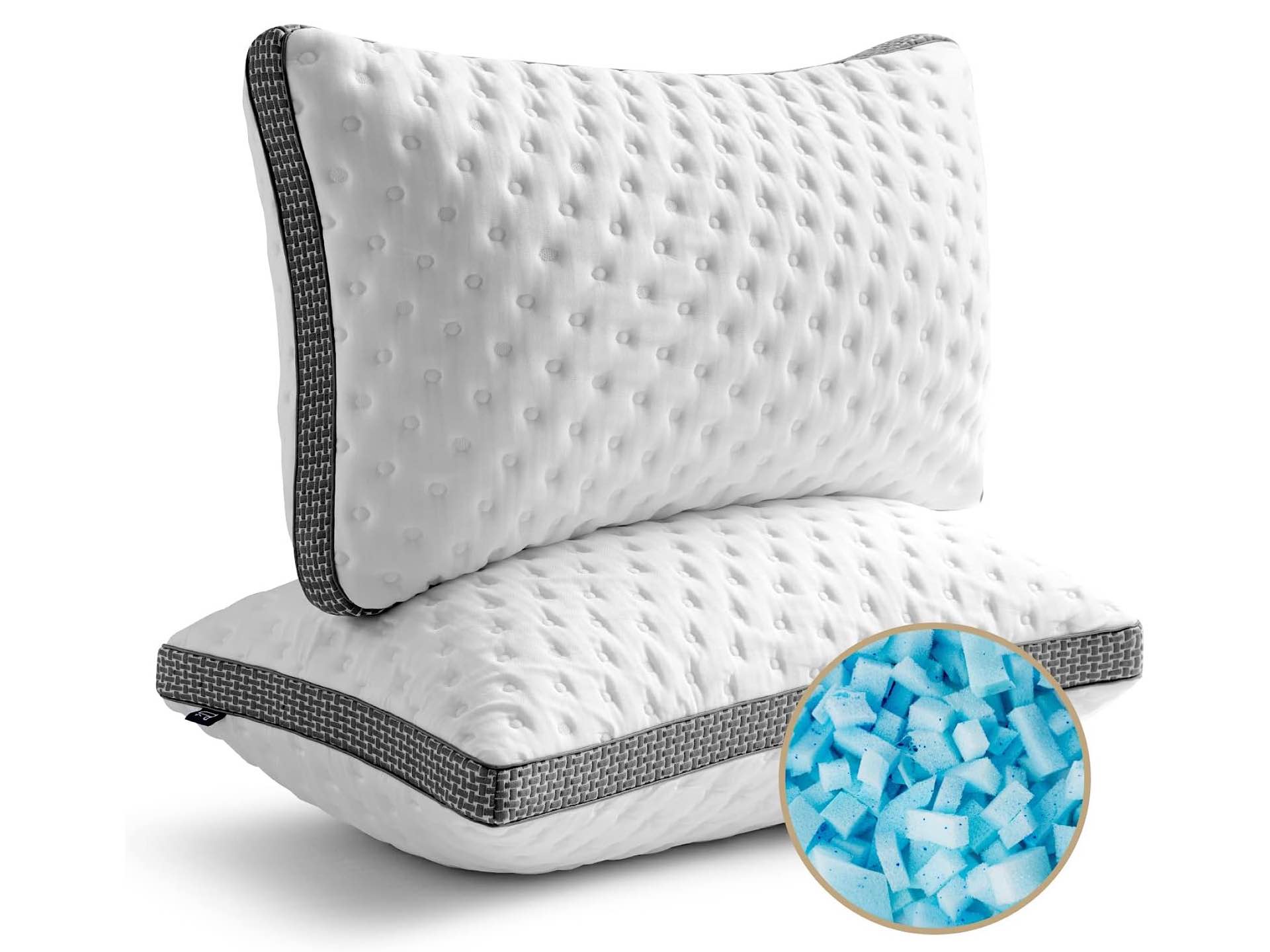 BedStory Cooling Gel Memory Foam Pillows
When you go to shop around and read reviews for new bed pillows these days, the Coop Home Goods Adjustable Loft Pillow is one you'll come across a lot. And it's for good reason!
However, not everyone can throw down $72 for a single pillow, no matter how nice it is. Which is why I'd like to point out these cooling pillows from BedStory, which you can get two of for less than what the lone Coop pillow costs.
In similar fashion, these pillows are filled with shredded memory foam infused with cooling gel for a luxurious-feeling sleep experience. And when I say filled, I mean stuffed to the brim — you'll notice some complaints in the Amazon reviews saying that the pillow is too thick and firm, seemingly unknowing that you can remove any amount of extra fill you like to achieve the desired level of support.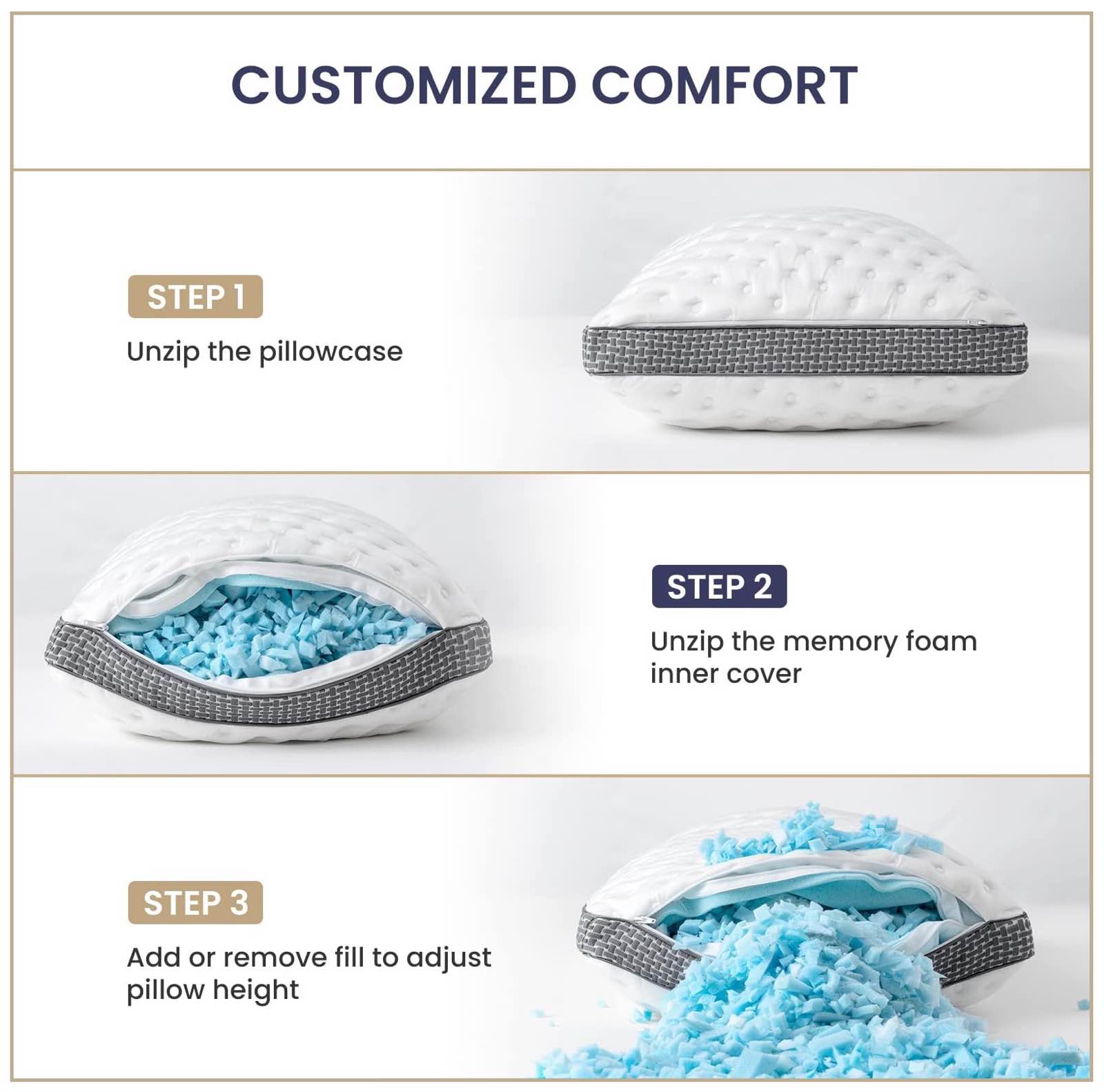 I like that the zippered fill case goes inside a second zippered silk pillow case, the latter of which is easy to take off and wash without having to worry about losing memory foam pieces. The amount of quality you're getting for the money is pretty awesome in general, actually.
You can get a pair of queen-sized BedStory cooling pillows for $50 on Amazon.