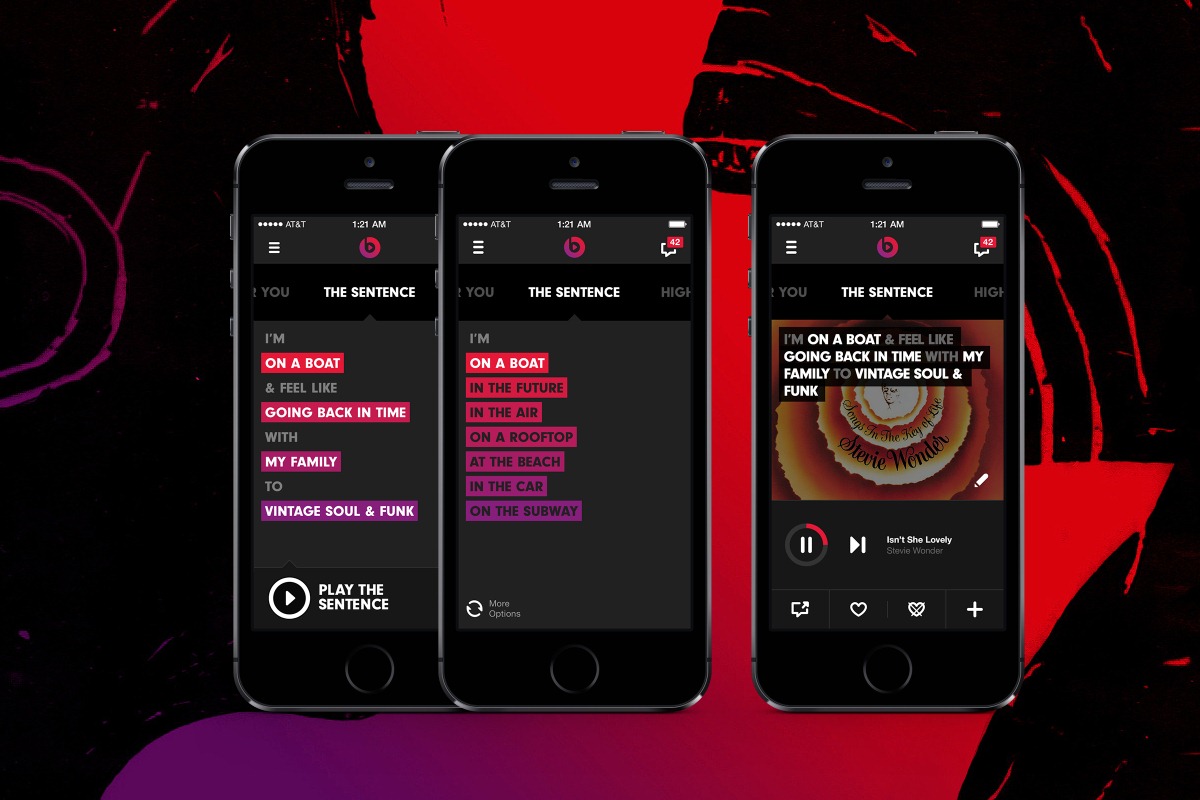 Beats Music for iPhone
I've been a Spotify subscriber for a while (going on something like 2.5 years now), and although I've always loved the service, their iOS app has consistently felt a little lacking to me. I've tried Rdio as well, but never found a compelling enough reason to switch.
But now I've had a chance to try out the new Beats Music iPhone app (co-created by Trent Reznor of Nine Inch Nails), and I may have found my new music service. Where Spotify was more about making custom playlists, Beats Music is all about discovery.
One of its most promoted features is the ability to create a sentence to describe where you are and what you feel like listening to (pictured above). So for example, you could say, "I'm [in the future] and feel like [kicking back] with my [roommate] to [jazz]" and it will put together a special playlist to suit the occasion. It sounds weird, but it really works—I've already discovered some awesome stuff using this feature.
Like Spotify, you can use Beats Music to create playlists, and you can also follow your friends and favorite music artists to keep up with the things they're listening to or releasing. The service costs $10/month for individuals (or $15/month for families that use AT&T, up to 5 devices), with a free 7-day trial. What's more, they also claim to pay all content creators equally, which is more than other streaming services can say.
Be warned though: the service is going through some launch-week growing pains, and in my experience the app has more often than not been unable to connect. But when it does work, it works absolutely beautifully. Hopefully they'll be able to address these issues soon.