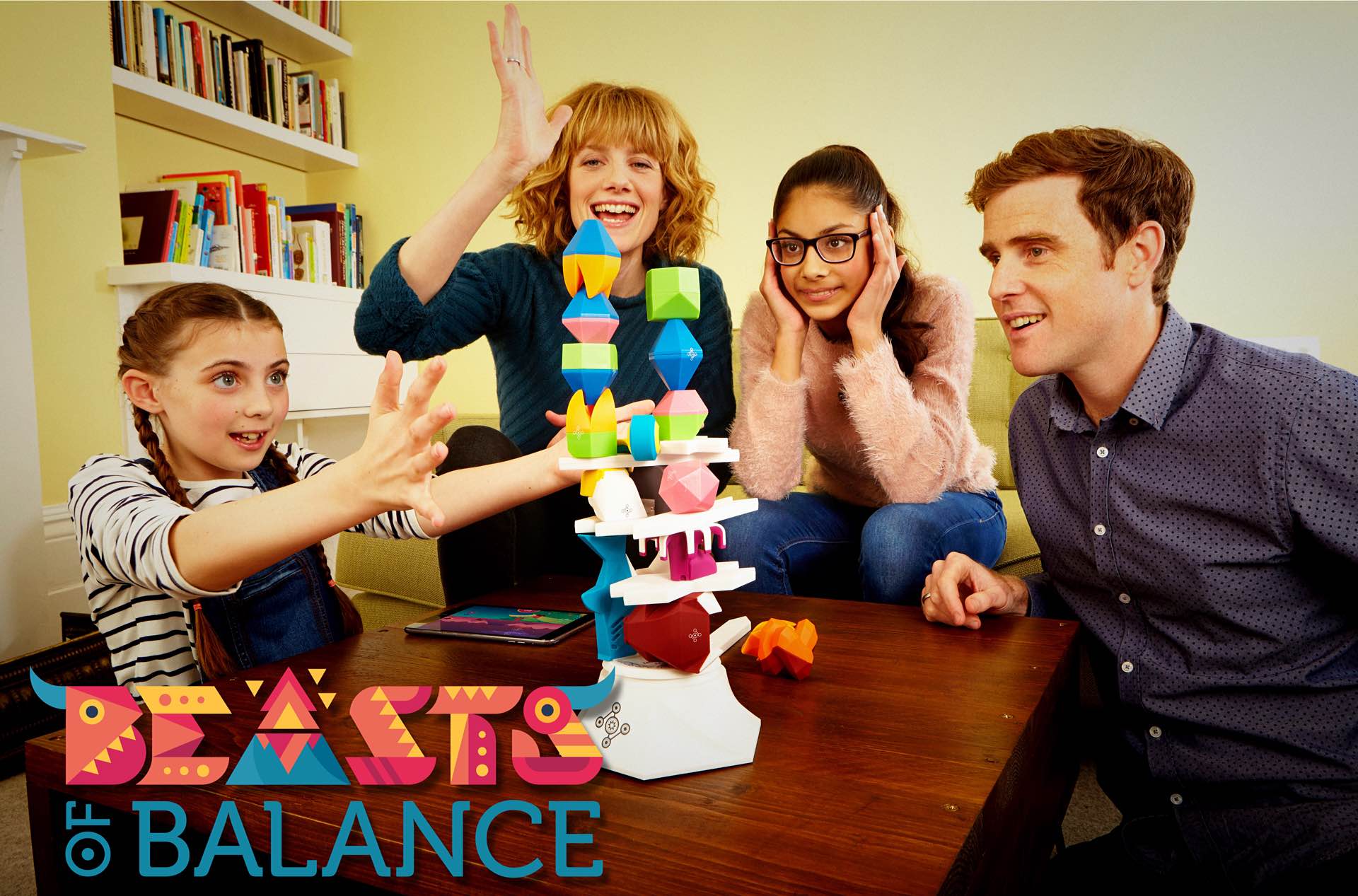 'Beasts of Balance' Game
Beasts of Balance is a digital + tabletop game that combines dexterity and strategy. You stack creatures and artifacts (which they spell "Artefacts") into Jenga-style towers, and everything added to your tower appears in (and interacts with) the world shown in the accompanying iOS or Android app. Be careful though: If the tower falls, the in-app volcano erupts, ending the game.
Watch the trailer:
They just successfully funded a "battles" expansion on Kickstarter, so now's a better time than ever to check the game out. You can get it for $100 on Amazon.