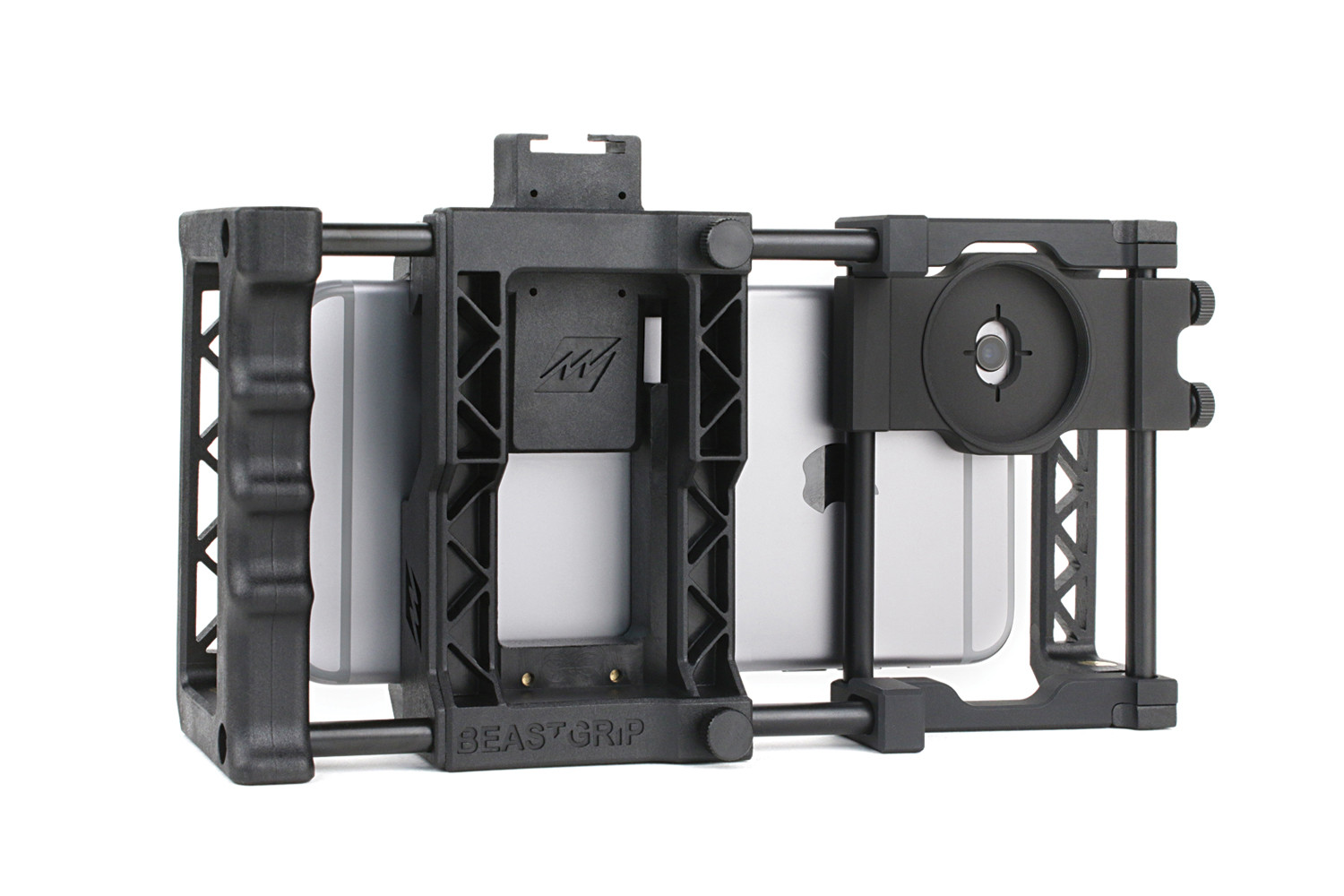 Beastgrip Pro Camera Rig System for iPhone
By now you probably know how powerful a moviemaking tool the iPhone can be. The trend of people shooting entire short films with an iPhone is growing more popular all the time. Even news stations are getting in on the action.
If you're wanting to take your own iPhone videography to the next level, you want something like the Beastgrip Pro. It's a fully adjustable camera rig system that combines a removable ergonomic grip handle, a standard threaded 37mm lens/filter mount, a cold shoe mount, and five quarter-inch (20-thread) mounts in one package. It can function anywhere from a simple tripod mount to a comfortable shooting grip for motion shots and even to a decked-out professional rig replete with accessories.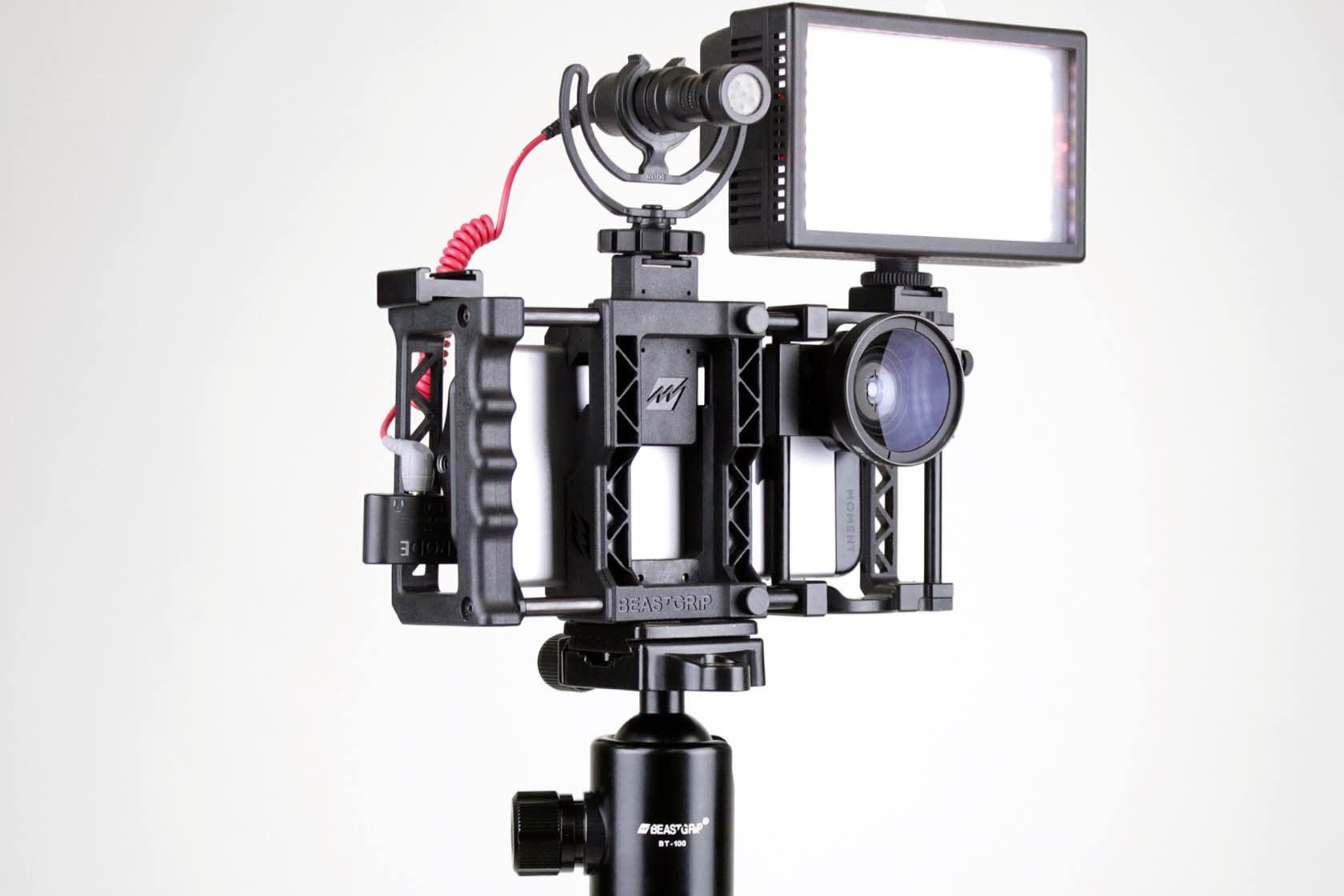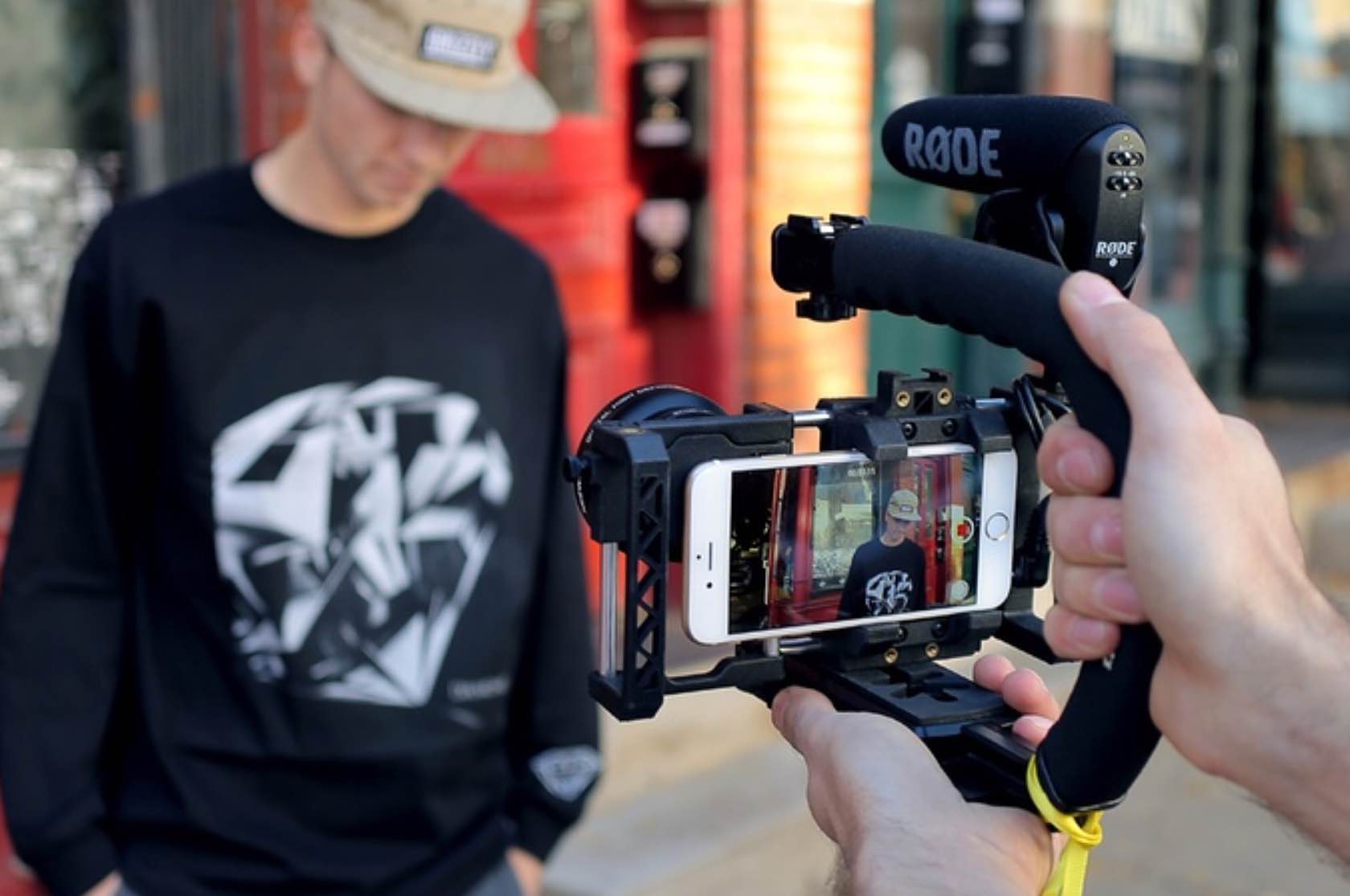 The base rig is $140 on Amazon. They also offer two other bundles:
You can also pick up one of their DOF (depth of field) adapters ($150), which lets you attach certain SLR lenses to the rig.