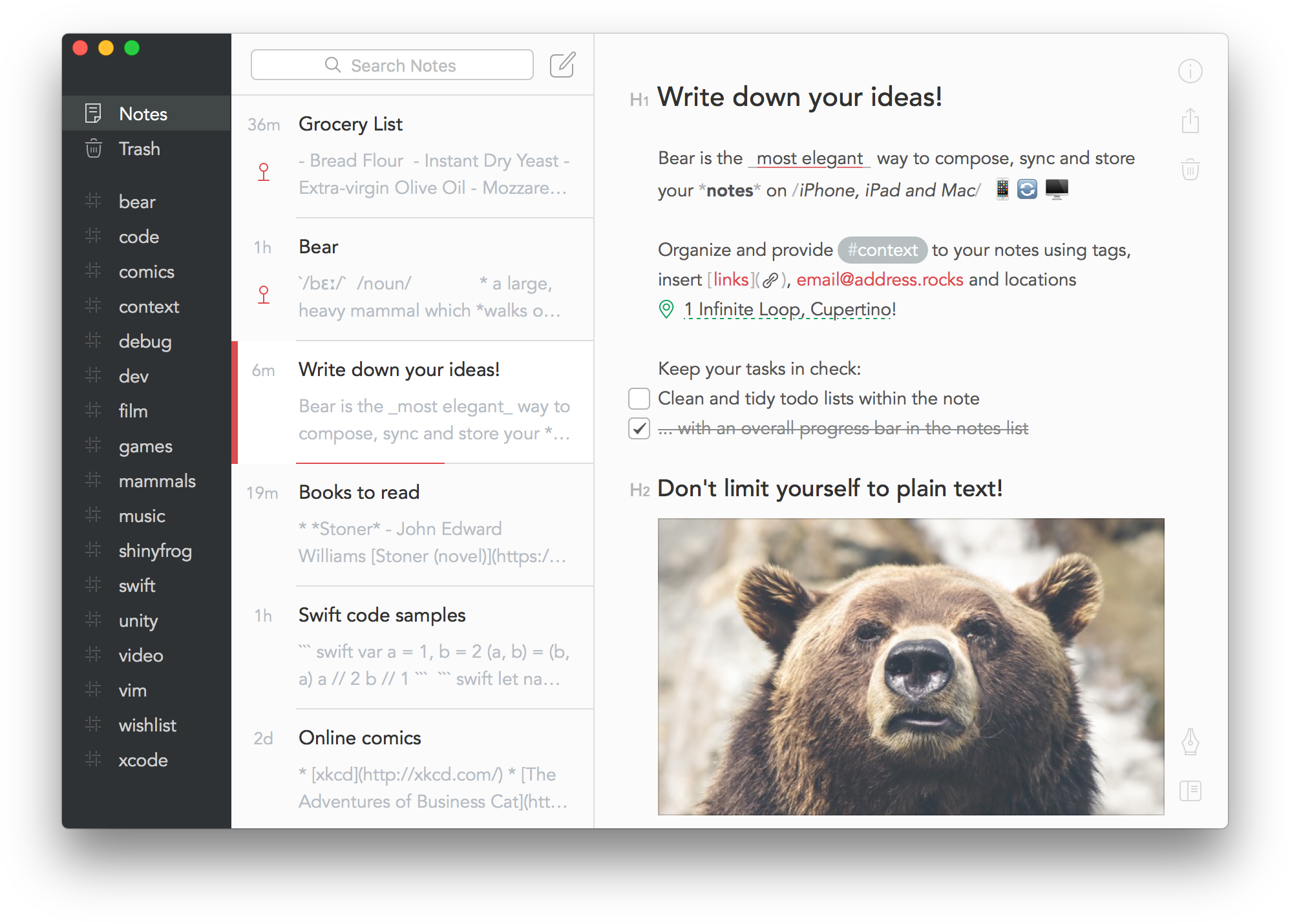 Bear – Notes for iOS and Mac
If the built in Notes app for iOS/Mac isn't enough for you, I would recommend checking out Bear for Mac and for iOS.
I first heard about it from our friends at MacStories, and I decided to check it out. It's really beautiful, supports Markdown, and offers a fair pricing model. It's free to use, and there is a $1.49/month (or $14.99/year) in-app purchase to unlock sync (via iCloud), additional themes, and export options. It's meant to be used for anything text wise. This includes short notes to longer essays.
You can download on the App Store for free.