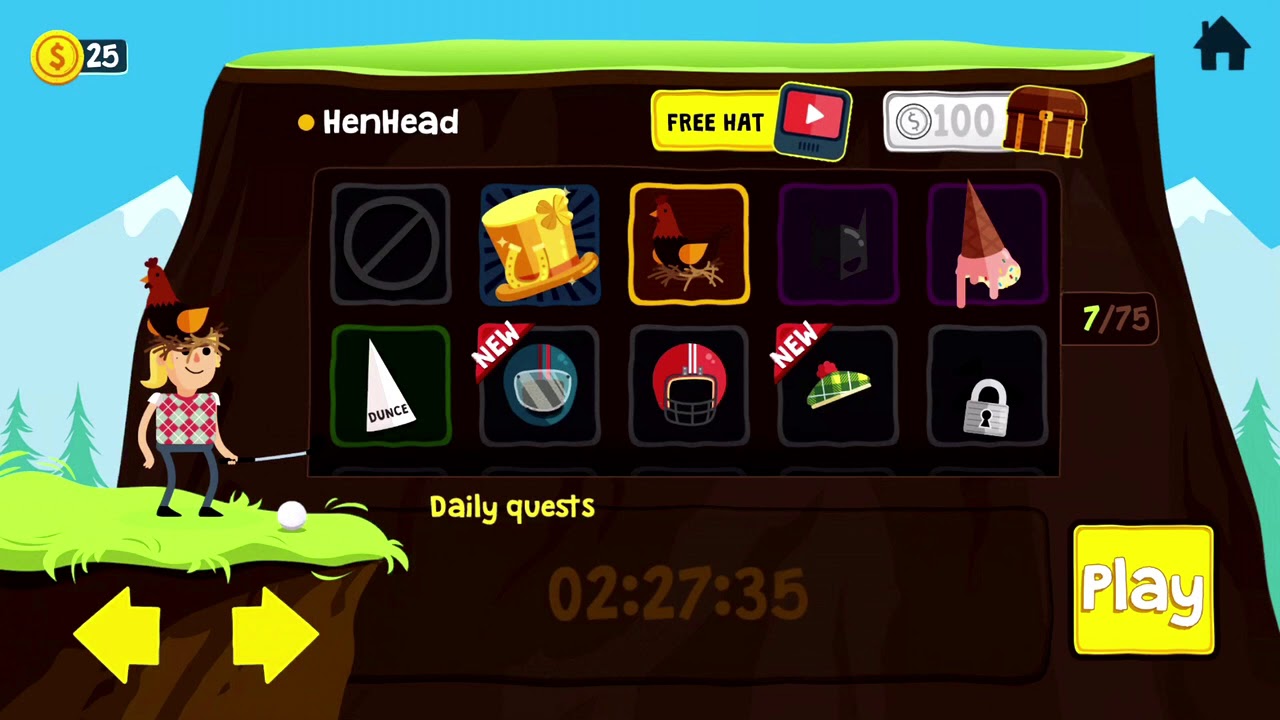 Battle Golf Online
I wish I had never found this game. I would have been able to save all of the time I spent playing. Battle Golf Online. It's so much fun! It's easy to pickup and play just one game, but it's also easy to sit and play for an hour.
The game is simple. You are facing off against another player (real or AI) and are trying to make the hole first. There is a little luck, and some skill as well. Here's a hint: you can shoot even before you see the new hole.
It's a free app on the The App Store, and there is a $2.99 in-app purchase to unlock a "golden hat" and disable ads.