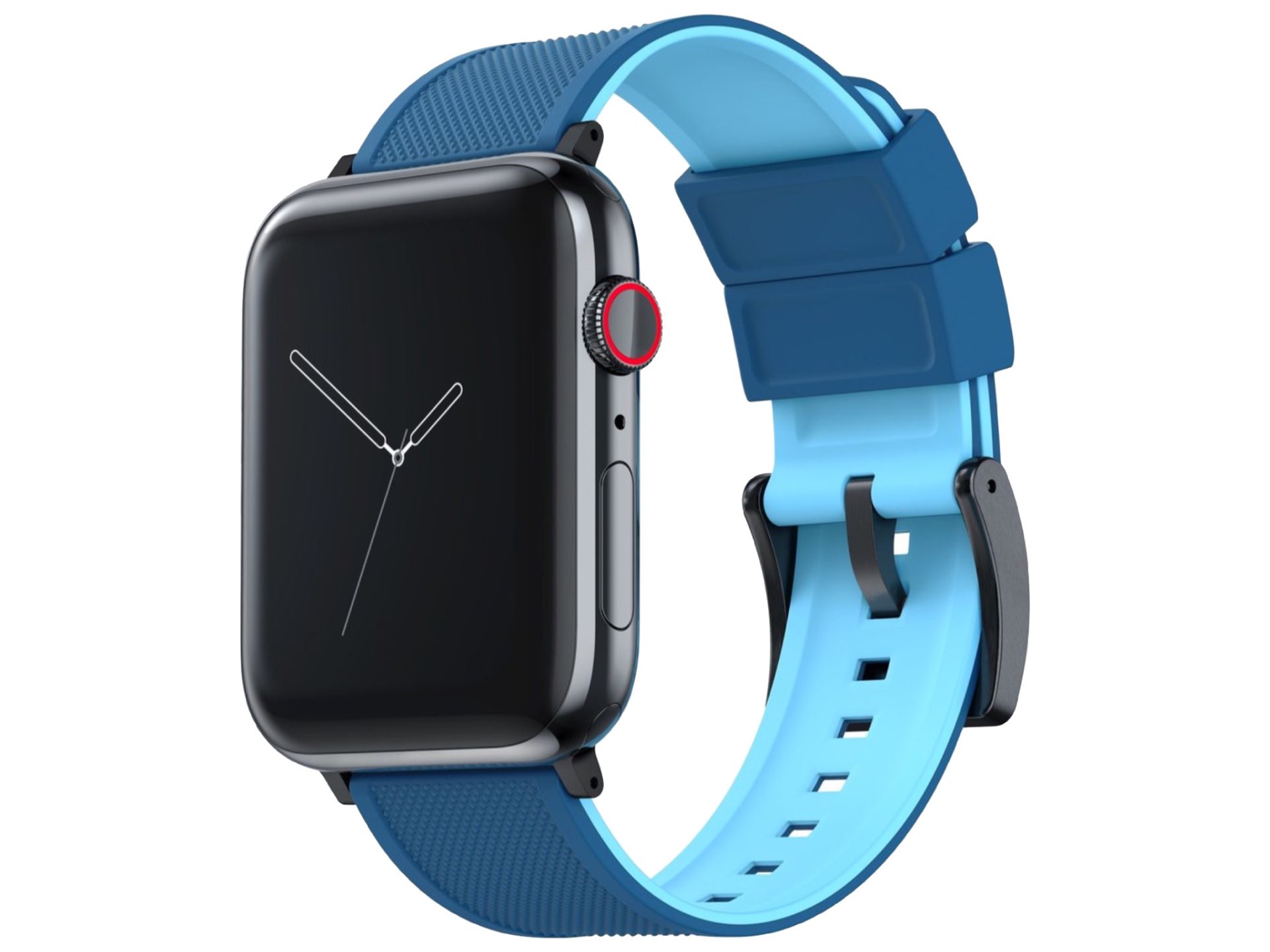 BARTON Watch Bands "Elite" Silicone Strap for Apple Watch
The Elite Silicone strap from Austin-based BARTON Watch Bands is a very well made quick-release sport band that's sure to add character and comfort to your Apple Watch, whatever year you bought it in. The textured top looks and feels great, and you have a choice between stainless steel or black PVD hardware to suit your taste.
Every Elite Silicone band comes with two sets of strap lengths to ensure a proper fit on any wrist, and they've got a bunch of fantastic two-tone colorways available.
The Flatwater Blue edition in particular (pictured above) not only looks sweet, all net proceeds from it benefit the Flatwater Foundation, which offers cancer patients and their loved ones access to mental health counseling. Now that's a purchase you can feel good about.
Get your band for $32 on Amazon.