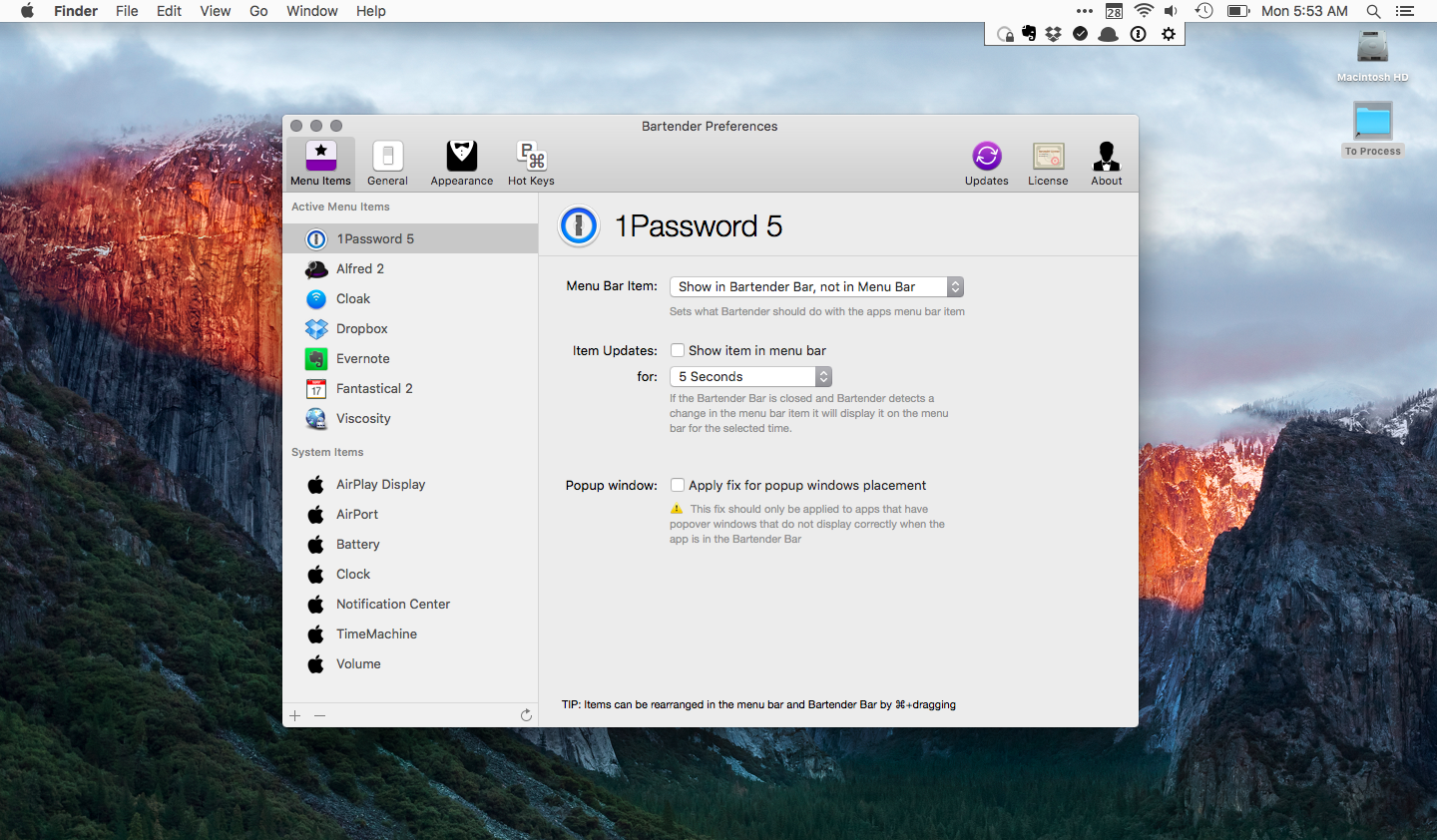 Bartender 2
Bartender is an OS X app that can hide menu bar items under a single icon. Clicking the Bartender icon in the menu bar opens a secondary menu bar that is holding additional apps. For those of us who run a lot of things in the background on our Macs, Bartender is the best way to keep things clean.
Version 2 has just been released. It has a new UI for OS X Yosemite/El Capitan. It also supports keyboard navigation and search. With the new app, energy consumption has also been improved. One of my favorite features of Bartender is that you can set apps like Dropbox to come front and center on the menu bar when something is happening.
Bartender 2 is $15. For existing customers, the upgrade price is $7.50. If you purchased Bartender after June 1, 2015, version 2 is free.